Najim Laachraoui: The 'Isis bomb-maker' involved in Brussels attacks whose DNA was all over Paris atrocity
Laachraoui is thought to have made the explosives used by the Paris suicide bombers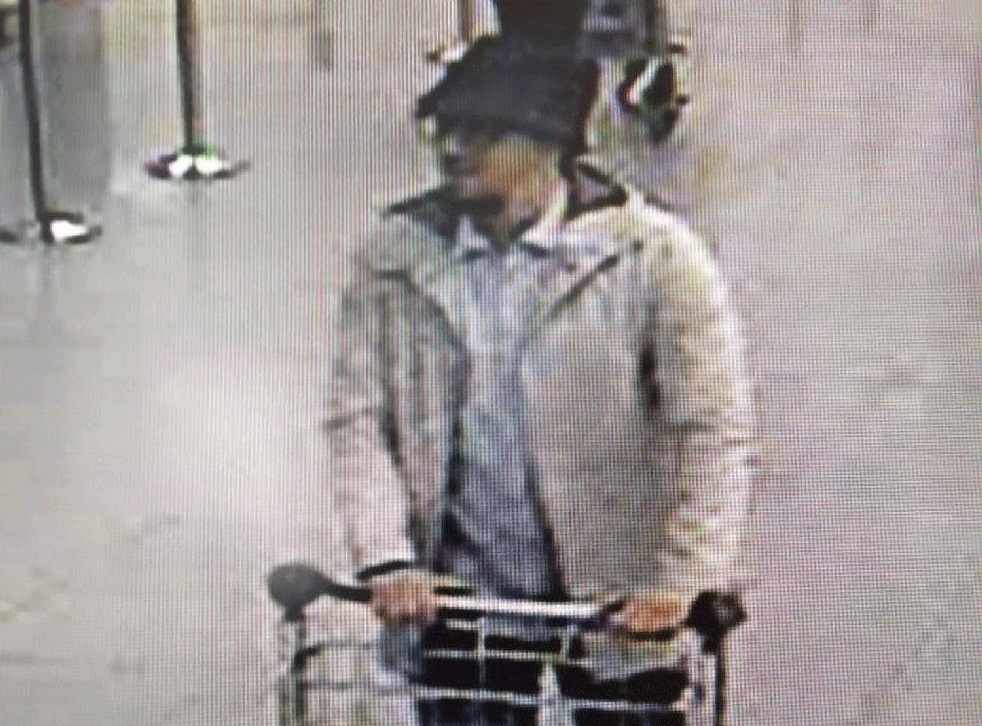 Najim Laachraoui, the suspected Isis bomb-maker involved in the brutal terrorist attacks on Brussels that killed at least 31 people, is believed to have been involved in the Paris attacks carried out by Isis in November last year – possibly as the bomb maker.
Newspaper La Derniere reported Laachraoui has been arrested in the Brussels suburb of Anderlecht by the Belgian Federal Police's Counter Terrorism and Swat Unit, but the federal prosecutor did not confirm the arrest and the claim has since been withdrawn.
Laachraoui was known to police
Laachraoui is understood to have graduated from a Catholic high school called the Institut de la Sainte-Famille d'helmet in 2012 after studying electro-mechanical engineering. Just two years after graduating he was the subject of an international arrest warrant.
He was involved in the Paris attacks
The day before the Brussels attacks Belgian police had launched a manhunt for Laachraoui and appealed to the public for any sightings of the 24-year-old. His DNA had been found in apartments in Auvelais, south Belgium, and Scharbeek, a district of Brussels, which had been used by the Paris attackers. The DNA of the man wanted in connection with the Paris attacks, Salah Abdeslam, was also found on the premises.
… most likely as the bomb-maker
His DNA was also found on two of the suicide belts used in the Paris attacks – one from the Bataclan theatre attack and one from the Stade de France attack. He is believed to have made the bombs.
Police also found traces of TATP, an explosive now thought of as a signature material for Isis in Europe, in the Shaerbeek property.
In pictures: Terror attacks at Brussels metro station

Show all 30
He was using the alias Soufiane Kayal
Laachraoui had been using a fake Belgian identity under the name of Soufiane Kayal. It was this name that was used to rent the house in Auvelais, and it was this identity which was handed to police at the Austria – Hungary border when a Mercedes was stopped and checked on 9 September last year. Laachraoui was in the car with Abdeslam at the time.
He travelled to Syria
Laachraoui is known to have travelled to Syria in 2013. In September 2015 he travelled to Budapest twice with Abdeslamn and Mohamed Belkaid, who was shot and killed in the Belgium raid that saw Abdeslam captured.
Register for free to continue reading
Registration is a free and easy way to support our truly independent journalism
By registering, you will also enjoy limited access to Premium articles, exclusive newsletters, commenting, and virtual events with our leading journalists
Already have an account? sign in
Register for free to continue reading
Registration is a free and easy way to support our truly independent journalism
By registering, you will also enjoy limited access to Premium articles, exclusive newsletters, commenting, and virtual events with our leading journalists
Already have an account? sign in
Join our new commenting forum
Join thought-provoking conversations, follow other Independent readers and see their replies