Navalny may run for Moscow mayor after being freed on bail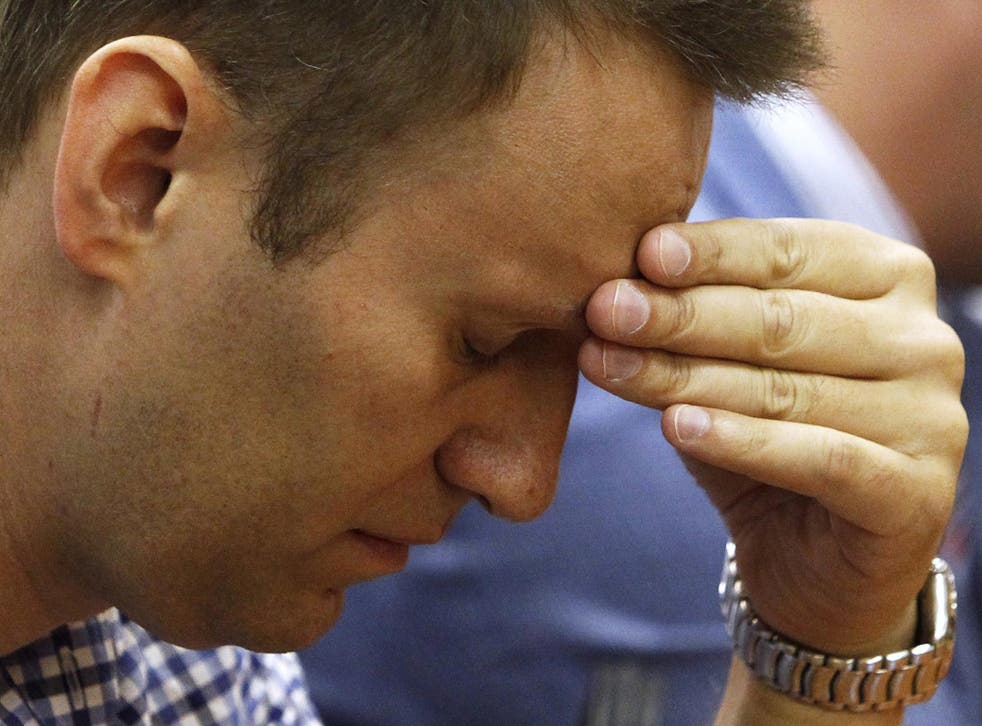 The opposition leader Alexei Navalny was bailed pending his appeal today, less than 24 hours after he was given a five-year sentence for embezzlement in a trial widely regarded as political.
The unusual move came after the state prosecutor called for a special hearing, stating that Mr Navalny should be freed during the appeal process. A panel of three judges in Kirov, the provincial city where Mr Navalny was jailed on Thursday, agreed, and the activist was released into the arms of his wife, Yulia.
The move leaves Mr Navalny free to run in Moscow's mayoral elections in September, provided the appeal process is not exhausted before then. It was widely seen as a sign of a split inside the Russian elite.
Mr Navalny thanked the thousands of people who rallied against his imprisonment in Moscow but it is unlikely the Kremlin was responding to public pressure by releasing him.
He came to prominence with his anti-corruption investigations that targeted members of President Vladimir Putin's inner circle.
However, there are rumours that Moscow's pro-Putin Mayor, Sergei Sobyanin, wanted Mr Navalny to run in September's election to give the vote an air of legitimacy.
Although Mr Navalny has broad support among the young, internet-savvy masses, he is unlikely to gain enough support in the run-up to the vote to pose a serious challenge.
In court, he told journalists he had not yet decided whether he would continue with his mayoral campaign.
"I'm not some kitten or a puppy that can be thrown out of the election and later let back in," he said. "I will get back to Moscow and I will talk it over with my campaign staff."
Register for free to continue reading
Registration is a free and easy way to support our truly independent journalism
By registering, you will also enjoy limited access to Premium articles, exclusive newsletters, commenting, and virtual events with our leading journalists
Already have an account? sign in
Register for free to continue reading
Registration is a free and easy way to support our truly independent journalism
By registering, you will also enjoy limited access to Premium articles, exclusive newsletters, commenting, and virtual events with our leading journalists
Already have an account? sign in
Join our new commenting forum
Join thought-provoking conversations, follow other Independent readers and see their replies