Alexei Navalny: Doctors battling to save life of 'poisoned' Putin critic
Plane carrying opposition leader is forced to make emergency landing after he falls sick mid-flight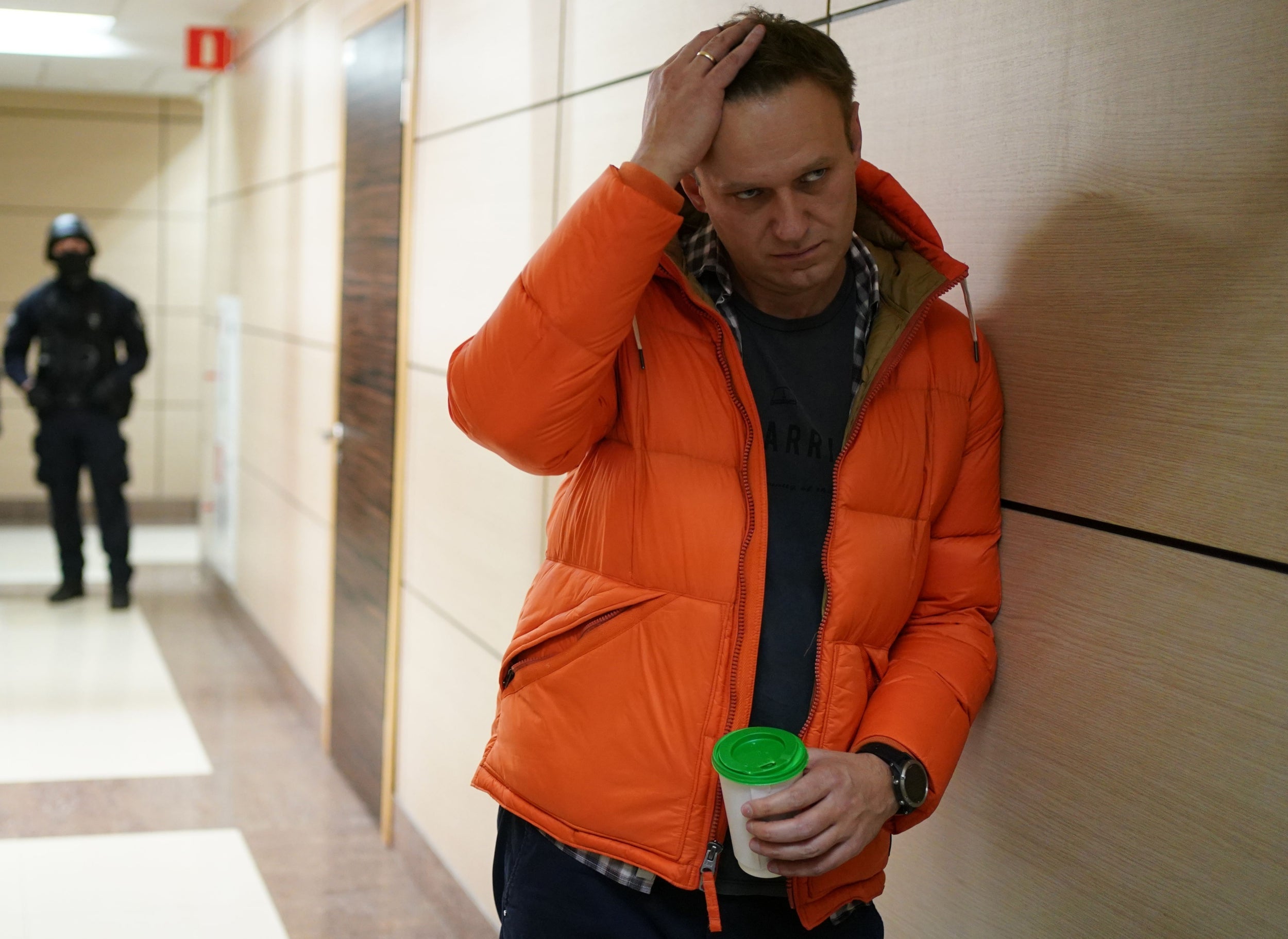 Russian opposition leader Alexei Navalny has been put in a medically induced coma after suffering from what aides described as symptoms of poisoning. Doctors, who say his condition is critical, are now battling to save his life.
Mr Navalny, 44, is the most obvious face of opposition to Vladimir Putin inside Russia. The only opposition politician to command mass support, his investigations into graft at the highest levels of Russian government have been followed by millions. They have also made him many enemies inside the regime.
In a series of tweets on Thursday morning, Mr Navalny's press secretary, Kira Yarmysh, described how the opposition politician fell seriously ill approximately 30 minutes after take-off from Tomsk, a city in Siberia, on a flight to Moscow. The pilot was forced to make an emergency stop 500 miles away, in Omsk, from where he was rushed to a hospital. According to Ms Yarmysh, doctors initially diagnosed him with poisoning, apparently delivered via a hot liquid.
"We believe Alexei was poisoned by something mixed into his tea," she said. "It was the only thing he drank in the morning."
In Ms Yarmysh's account, Mr Navalny drank the tea in an airport cafe just before boarding. He began to feel ill on the plane, she said, and was sweating. "I asked him whether some water would help, and he said no. Then he went to the toilet, and lost all consciousness."
Fellow passengers posted contemporaneous accounts on social media of what they saw happen. Pavel Lebedev, a native of Tomsk, described seeing the opposition leader head to the toilet and not return. "He became very sick, and they have struggled to bring him round," he wrote. "He's still screaming in pain. No one is saying what's wrong with him."
A chronology of photos and videos published on Mr Lebedev's Instagram account shows Mr Navalny first drinking a hot drink in an airport cafe, then paramedics heading towards the rear section of the plane, and then, a body lying motionless in the aisle.
An early report from Russian state media insisted that law enforcement officers were not treating the incident as suspicious. At the same time, Ms Yarmysh reported that a number of police officers had arrived at the intensive care ward. The changing behaviour and nervousness of doctors around them heightened suspicions of foul play, she said. "The doctor saw me in the corridor, said that 'some things were confidential' and led police officers to another room."
Amid reports that hospital authorities were not allowing Mr Navalny's wife in to see him, the politician's longtime physician Yaroslav Ashikhmin urged doctors to help coordinate a medical evacuation to Germany. "It's very important that they hand over the patient because toxicology is a very specific area of medicine and there are very few schools that can deal with a patient who was likely poisoned with some kind of toxin."
Since emerging as an anti-corruption blogger over a decade ago, Mr Navalny has become an increasingly influential opposition figure. In 2018, he made an audacious attempt to run for the presidency but was blocked on dubious legal grounds.
Over the years, authorities have stepped up an obvious campaign of intimidation against the politician. Most of the time, this has taken the form of legal frustration: exhausting challenges; fines and short-term jail sentences. However, he has been physically assaulted by Kremlin-linked goons on occasion too. A year ago, Mr Navalny claimed he had been poisoned while in detention.
History has shown that opposing the Russian regime – or the men around it – can be a dangerous business. Opposition politicians, activists, whistleblowers, journalists and defectors have frequently found themselves jailed, injured, or worse.
Poison has been suspected on several occasions, but none of these incidents have been satisfactorily investigated by police.
The Kremlin said doctors were doing all they could to help Mr Navalny, and wished him a speedy recovery as it would any other Russian citizen. Spokesman Dmitry Peskov said any claims of poisoning would need to be confirmed by laboratory tests
Join our commenting forum
Join thought-provoking conversations, follow other Independent readers and see their replies