Nazi concentration guards offered starving prisoners respite - only to execute them if they accepted
Recollection of Mauthausen camp survivor comes following 70th anniversary of the site's liberation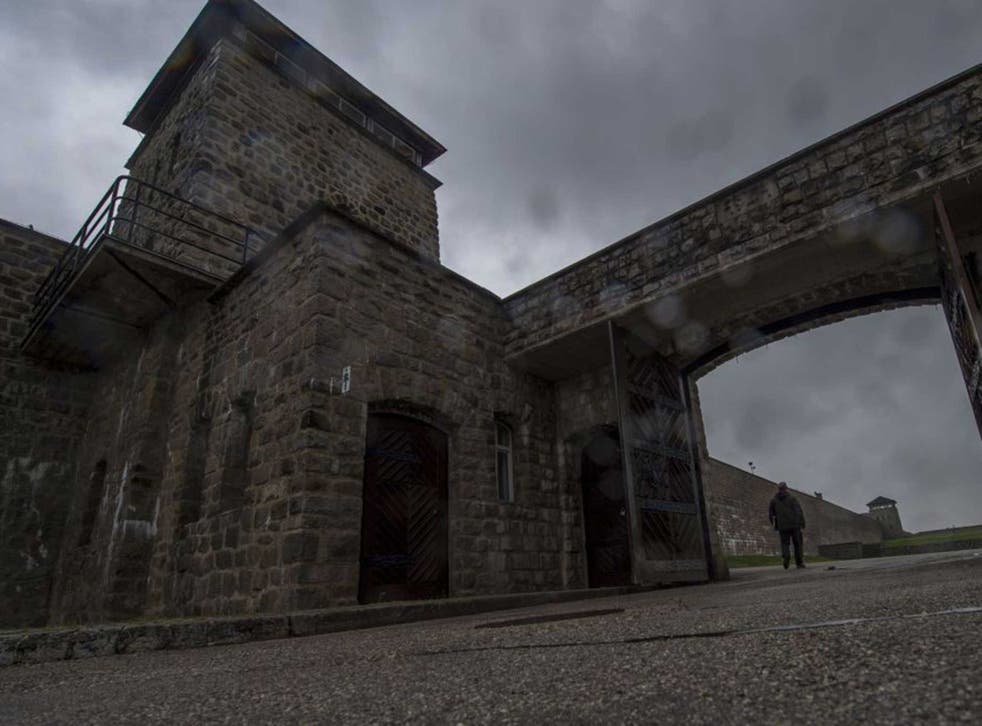 At the 70th anniversary of the liberation of a notorious Nazi concentration camp survivors spoke of the brutality they experienced at the hands of guards.
Mauthausen concentration camp received its first prisoner in 1939 growing to be the largest camp established by the Nazi regime in Austria. By the time it was liberated by US forces in 1945 more than 100,000 people had died in the main and satellite camps.
Almost 50 survivors travelled to Austria to mark the camp's liberation on Sunday, among them Aba Lewitt.
Mr Lewitt, now 92, described seeing guards ask emaciated inmates whether they wanted to rest having struggled up 186 steps of the "Stairway of Death" – dragging huge blocks of granite the entire way – and most said yes, grateful for the least respite.
"The guard said, 'Well, then, sit over there'— then he shot him," Mr Lewitt said with tears welling in his eyes. "He said the inmate tried to escape the camp. That happened umpteen times every day."
The main camp had been designated a "Category III", meaning its inmates – a mixture of Jews, political prisoners, conscientious objectors and other opponents of the Nazi's – were slated for death.
Thousands built war planes or military equipment within tunnels tortuously dug from the mountainside – but a worse fate awaited those assigned to the granite pit below.
Many prisoners were forced to work 12-hour days hauling giant blocks of granite up a precipitously uneven causeway, morbidly referred to as the "Stairway of Death".
Mauthausen concentration camp

Show all 5
In the memorial service on Sunday, attended by approximately 20,000 people, Austria's Chancellor Werner Faymann urged his countrymen "to never forget and to elevate values such as tolerance, democracy, non-violence and solidarity."
Additional reporting by Associated Press
Register for free to continue reading
Registration is a free and easy way to support our truly independent journalism
By registering, you will also enjoy limited access to Premium articles, exclusive newsletters, commenting, and virtual events with our leading journalists
Already have an account? sign in
Register for free to continue reading
Registration is a free and easy way to support our truly independent journalism
By registering, you will also enjoy limited access to Premium articles, exclusive newsletters, commenting, and virtual events with our leading journalists
Already have an account? sign in
Join our new commenting forum
Join thought-provoking conversations, follow other Independent readers and see their replies