Nazi influence on Germany's post-war government to be investigated
Inquiry will look at how influential members of Hitler's regime were on the government of the 1950s and 60s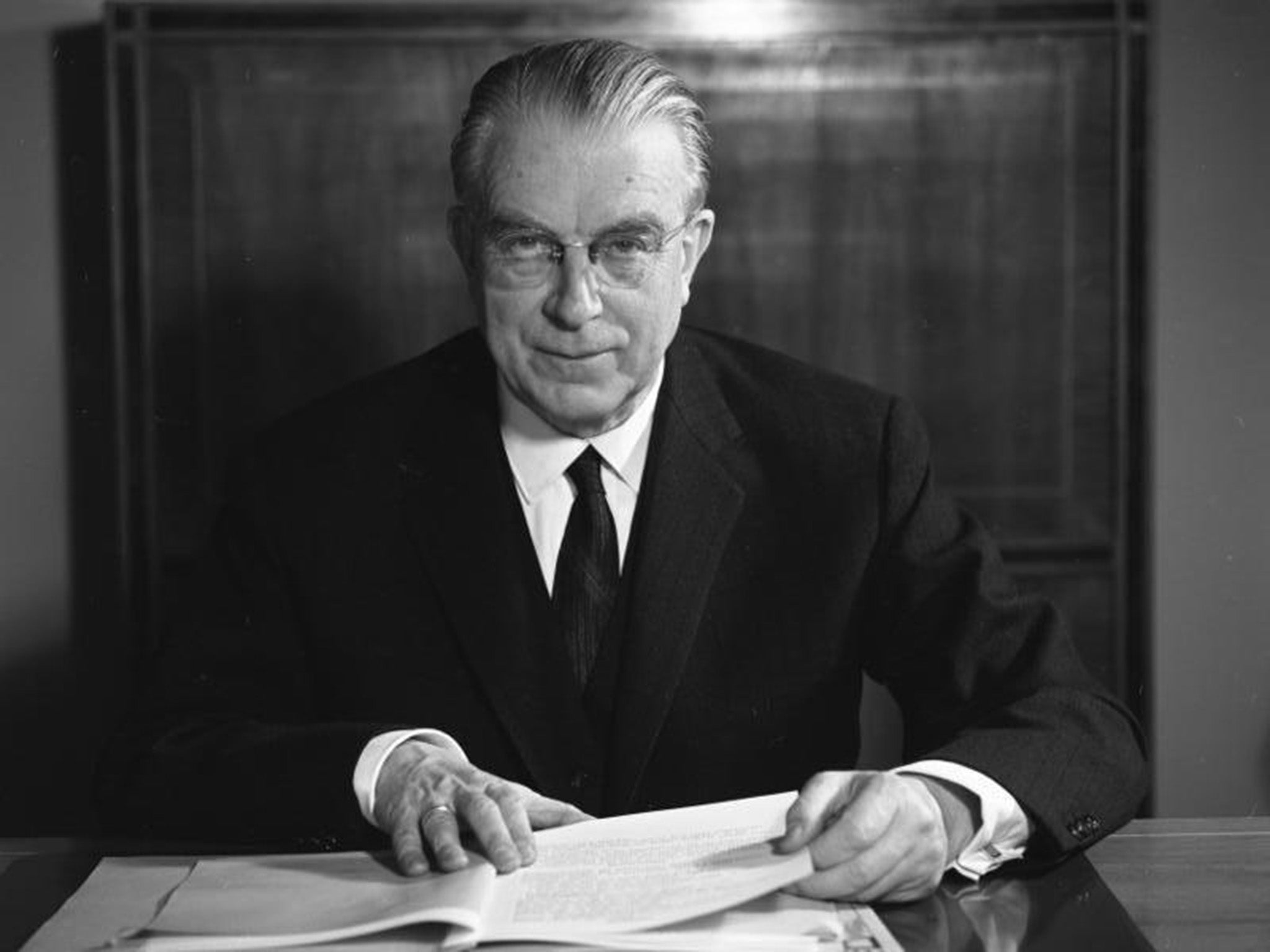 The German government has announced an investigation into the influence of the Nazis on the country's post-war government.
A four-year inquiry will follow 20 other investigations made over the past 70 years to determine how far networks attached to Hitler's regime reached into the new administration after the fall of the Third Reich.
The probe, which will cost an estimated €4m (£3.4m), will look in particular at how far Nazi influence lingered in the Chancellory – the German equivalent of Downing Street – to see how many staff who worked for the Third Reich remained in the office after 1945, Der Spiegel reported.
In a statement, the cultural ministry said post-war recruitment policies and "the mentality of political culture" will also be looked at, particularly studying the role of Hans Globke, who served as chief of staff to former West German Chancellor Konrad Adenauer between 1953 and 1963.
Mr Globke worked as a senior civil servant both under the Nazis and its predecessor the Weimar Republic.
He was involved in drafting the notorious Nuremberg race laws which revoked Jewish people's German citizenship in 1935.
While appearing as a witness for both the prosecution and defence at the Nuremberg trials of senior Nazis after the war, he admitted he knew "the Jews were being killed in large numbers".
Nazi war crimes: the hunt for Doctor Death
Show all 2
According to another report in October, in 1957 around 77 per cent of senior legal experts in the justice ministry had previously been members of the Nazi party.
After the war, several leading Nazis reportedly managed to escaped justice living in secret in South America with many of those convicted released in the 1950s due to ill-health.
Most other minor Nazi party members and soldiers, administrators and other minor cogs in the Reich machine were largely allowed to escape justice as the Cold War divided the country and the Allies attempted to rebuild their half.