Nazi gold train search abandoned - but brings in £150 million for Polish town
Treasure hunters admit excavation was unsuccesful, but locals welcome economic boost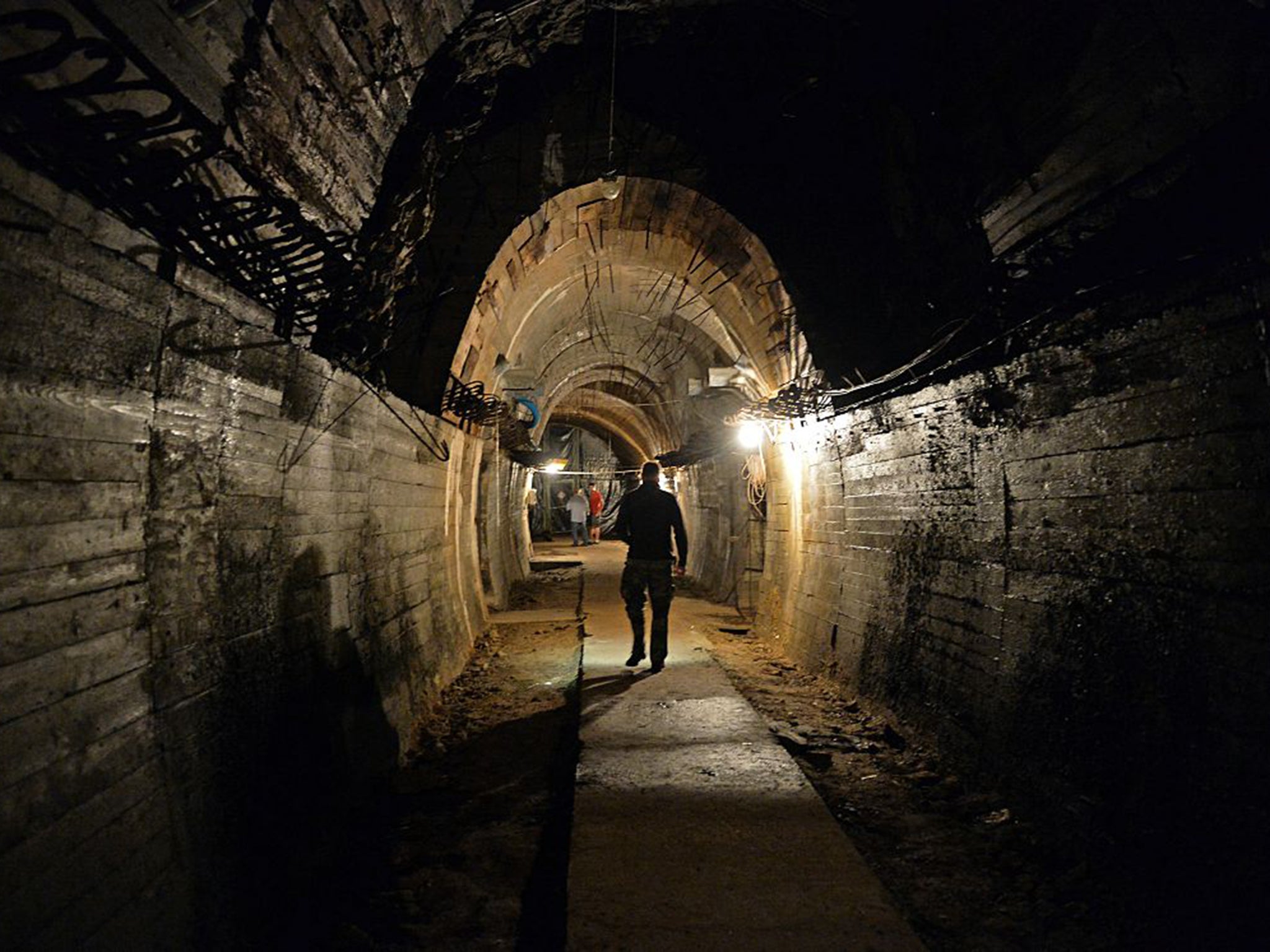 The search for a fabled Nazi gold train rumoured to be buried beneath mountains in Poland has ended in failure – but not for local residents, who have seen a surge of interest and investment in their town.
According to local legend, a treasure-filled train was hidden in a network of secret Nazi tunnels in the Owl Mountains, close to the town of Walbrzych in south-west Poland, as German soldiers fled from the advancing Soviet Army in 1945.
Last year two treasure hunters, Piotr Koper and Andreas Richter, sparked a media frenzy after claiming they were close to finding the train when radar images appeared to show several carriages buried nine metres underground.
But their week-long search ended in failure on Wednesday with no trace of the train having been found.
The explorers were forced to admit they had discovered "no train, no tunnel" as what initially appeared on radar images to be a carriage turned out to be a natural rock formation created by underground ice.
However, local residents have dicovered their own gold train, with the hunt for the Nazi train bringing a multi-million pound boost to the town of Walbrzych.
Tourism there is up 44% from last year, as treasure hunters and members of the public have flocked to help with the search.
World news in pictures
Show all 50
"The publicity the town has gotten in the global media is worth roughly around $200 million," Arkadiusz Grudzien, spokesman for the mayor of Walbrzych and head of the City Promotion Office, told the New York Times.
"Our annual budget for promotion is $380,000, so think about that. Whether the explorers find anything or not, that gold train has already arrived."
Arleta Adamska, who runs an inn near the excavation site, said they had been "booked up all summer".
And the town's mayor, Roman Szelemej, has suggested naming a nearby roundabout after Koper and Richter "in thanks for their services to our town."
Walbrzych is home to 120,000 people and has struggled with high unemployment after five nearby coal mines were closed in the 1990s. Illegal mining operations have been one source of employment, but the town now looks set to benefit from its unexpected foray into treasure tourism.
The Owl Mountains, where the gold train is rumoured to have been hidden, belonged to Germany at the time but are now part of Poland.
The train has long been the subject of treasure hunters' attention, despite no scientific evidence that it exists.
While their recent efforts have uncovered nothing but dirt, the explorers plan to continue their search in September.
Join our commenting forum
Join thought-provoking conversations, follow other Independent readers and see their replies