Spanish town sparks outrage after festival 'honours' notorious Nazi SS chief Heinrich Himmler
Town hall forced to apologise after WWII display including Nazi commander branded 'inappropriate' by local people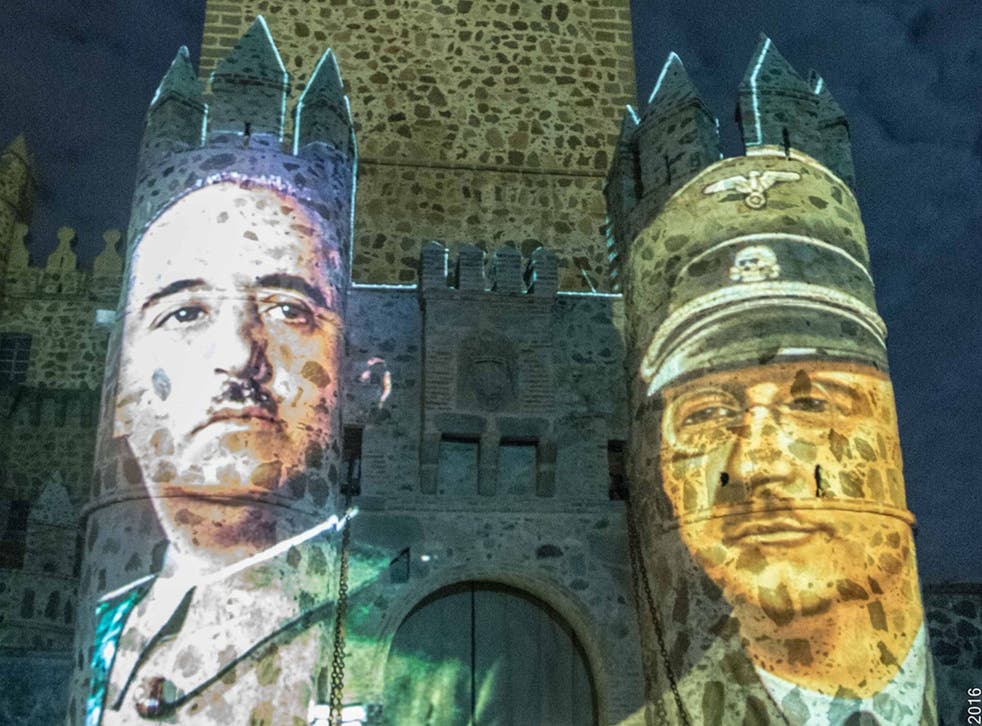 A huge image of Heinrich Himmler was projected onto a Spanish castle during a historic festival, causing outrage amongst local people.
The celebrations at the medieval town of Guadamur in central Spain took a controversial turn as headshots of Nazi commander Himmler and the Spanish dictator General Franco appeared next to each other on the ancient walls.
The display was intended to commemorate the negotiations to return Visigothic treasures to the provisional government during WW2, which both men were involved in.
However many onlookers argued that the images were inappropriate and instead honoured the fascist politicians and war criminals.
In an angry Facebook post, visitor Miguel Angel Trigo Sanchez called the display "sad, unfortunate, embarrassing…"
"The worst part [of the light and sound spectacle] came when it blatantly praised the fascism of dictator Franco, accompanied by the chief of the SS Himmler."Read more
In 1940, Franco met with Marshal Pétain for the return of the valuable crowns and gold crosses to Spain, a victory celebrated in parts of Spain to this day.
A statement by Guadamur town hall read: "The town hall of Guadamur would like to apologise to those who were offended by any images shown.
"It was never the intention of the organizers, the documentary maker or collaborators to praise these people… or the actions of their governments."
10 things immigration has done for Britain

Show all 10
Neo-Nazi incidents appear to be on the rise in Spain and a teenage had a swastika symbol carved into his arm with a knife by a fascist gang in Bilbao in September.
Join our new commenting forum
Join thought-provoking conversations, follow other Independent readers and see their replies