Nazi hunters identify living members of death squads
According to the US Holocaust Memorial Museum, they had killed more than a million Soviet Jews and tens of thousands of others by the spring of 1943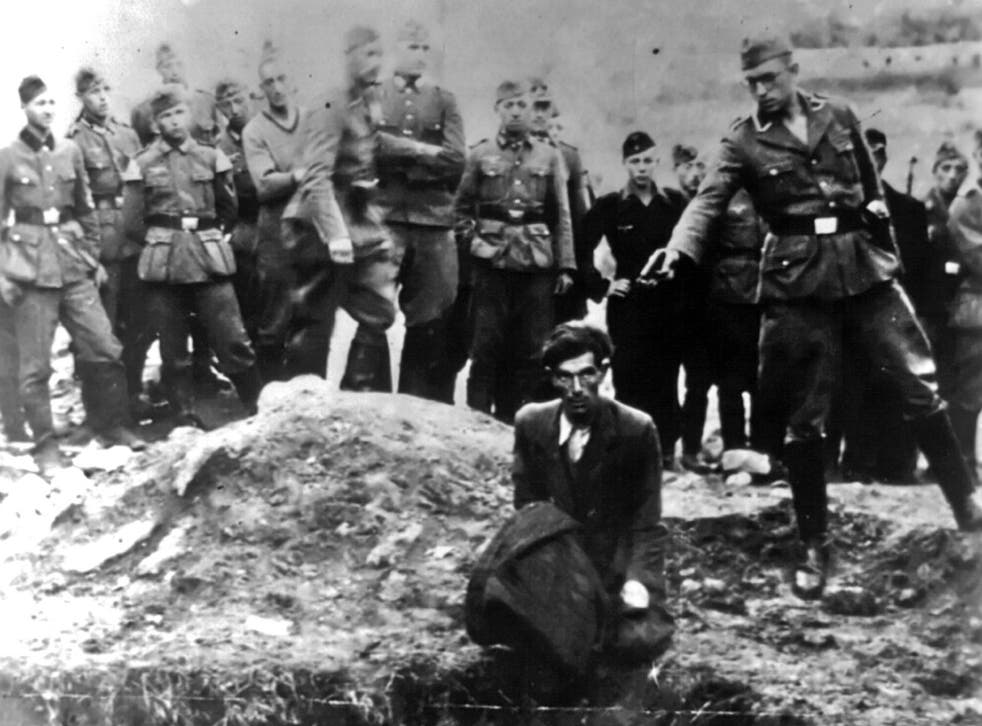 The Simon Wiesenthal Centre has identified dozens of former members of Nazi mobile death squads who might still be alive, and is pushing the German government for an investigation.
The Wiesenthal Centre's top Nazi hunter, Efraim Zuroff, said that in September he sent the German Justice and Interior ministries a list of 76 men and four women who served in the so-called Einsatzgruppen.
The Einsatzgruppen, made up of primarily SS and police personnel, followed Nazi Germany's troops as they battled their way eastward in the early years of the war, rounding up and shooting Jews before the death camp system was up and running.
According to the US Holocaust Memorial Museum, they had killed more than a million Soviet Jews and tens of thousands of others by the spring of 1943.
"In the death camps the actual act of murder was carried out by a very small number of people – the people who put the gas into the gas chambers – but the actual act of murder in the Einsatzgruppen was carried out individually," Mr Zuroff said. "Almost every person in the Einsatzgruppen was a murderer, a hands-on murderer."
Mr Zuroff narrowed down the list of possible suspects by choosing the youngest from a list of some 1,100 men with dates of birth known to his organisation, from the estimated 3,000 members of the death squads.
All 80 would be very old if still alive, born between 1920 and 1924, Mr Zuroff said.
"Time is running out," he said in a telephone interview from Jerusalem. "Something has to be done."
Because of Germany's strict privacy laws, the Wiesenthal Centre has been unable to confirm where the suspects live, but Mr Zuroff said that task, and determining if they're still alive, should be relatively easy for police or prosecutors.
"The hope is as many as possible will be alive, but there's no guarantee, obviously," he said. "But every person alive today is a victory of sorts."
Germany's Interior Ministry had no immediate comment, but the Justice Ministry said it had passed the details of the letter to the special federal prosecutors' office that investigates Nazi-era crimes.
AP
Register for free to continue reading
Registration is a free and easy way to support our truly independent journalism
By registering, you will also enjoy limited access to Premium articles, exclusive newsletters, commenting, and virtual events with our leading journalists
Already have an account? sign in
Register for free to continue reading
Registration is a free and easy way to support our truly independent journalism
By registering, you will also enjoy limited access to Premium articles, exclusive newsletters, commenting, and virtual events with our leading journalists
Already have an account? sign in