Nazi hunters: Serge and Beate Klarsfeld awarded medals of honour by Germany
The couple have devoted their lives to bringing Nazis to justice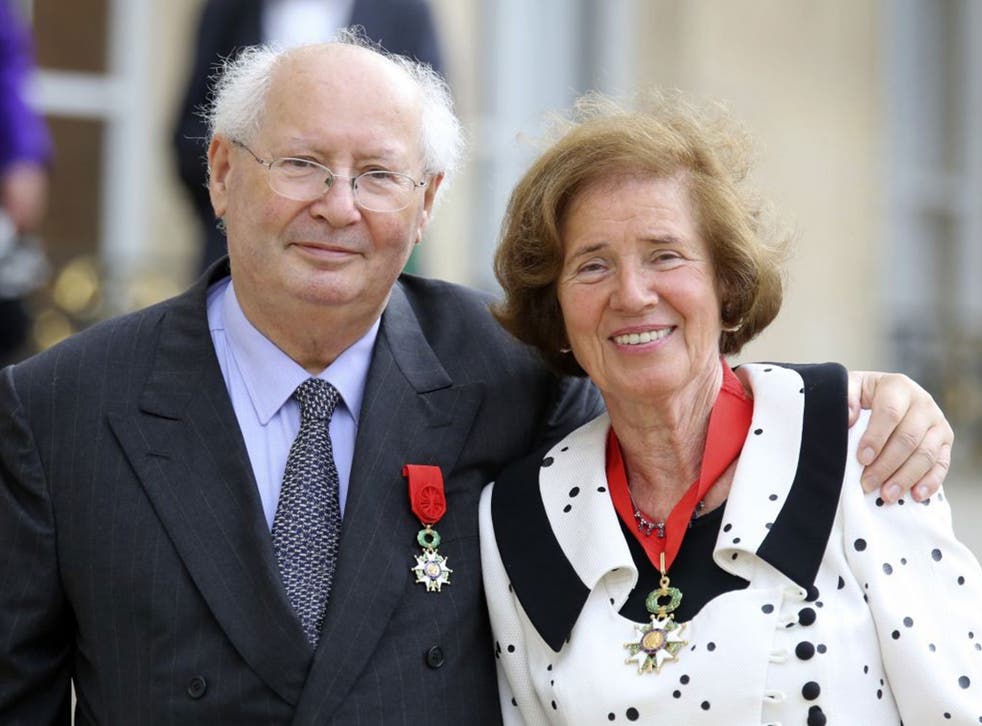 A French couple who have spent decades hunting down Nazis who had gone into hiding after WWII have been awarded medals of honour by Germany.
Jewish lawyer Serge Klarsfeld and his German-born wife Beate were awarded the Order of Merit at the German embassy in Paris.
Klaus Barbie, the notorious 'Butcher of Lyon' who killed Jews in the city where he was the Gestapo chief, was among the Nazis the pair tracked down. His capture resulted in him being extradited from Bolivia in 1983 and imprisoned for life.
In 1968, Beate famously slapped then-German Chancellor Kurt Kiesinger at a political rally after denouncing his pre-war membership of the Nazi party.
Read more: Remains of 86 Jewish Holocaust victims used for human experiments by Nazis found hidden in Strasbourg lab
Nazi symbol on tombstone in Austria to be removed after complaint from cemetery visitor
Their partnership has expanded into a family business, with their son Arno, a lawyer, conducting the trial of Maurice Papon. The former police chief of Paris was handed a 10-year jail sentence in 1998 after he was found guilty of administering the laws that caused 140,000 French Jews deported.
Beate was working as an au pair in Paris when she met Serge at a Metro station in 1963, she told The Guardian in a recent interview. After Serge told her how he hid from the Nazis after his father died, they pledged to bring perpetrators to justice together.
Their work has seen them both thrown into prison. On one occasion the couple were jailed for two months for attempting to kidnap Kurt Lishka, a West German judge who was behind the deportation of 75,000 Jews from occupied France.
The plan to take him to France was thwarted by police when they discovered the couple attempt to shove the judge into the boot of the car.
"We are always working and always together," Serge told The Guardian.
Join our new commenting forum
Join thought-provoking conversations, follow other Independent readers and see their replies