Nazi time capsule: Newspapers, photographs and copies of Mein Kampf found 'perfectly preserved' in Poland
The capsule was buried 80 years ago during the construction of a Nazi training school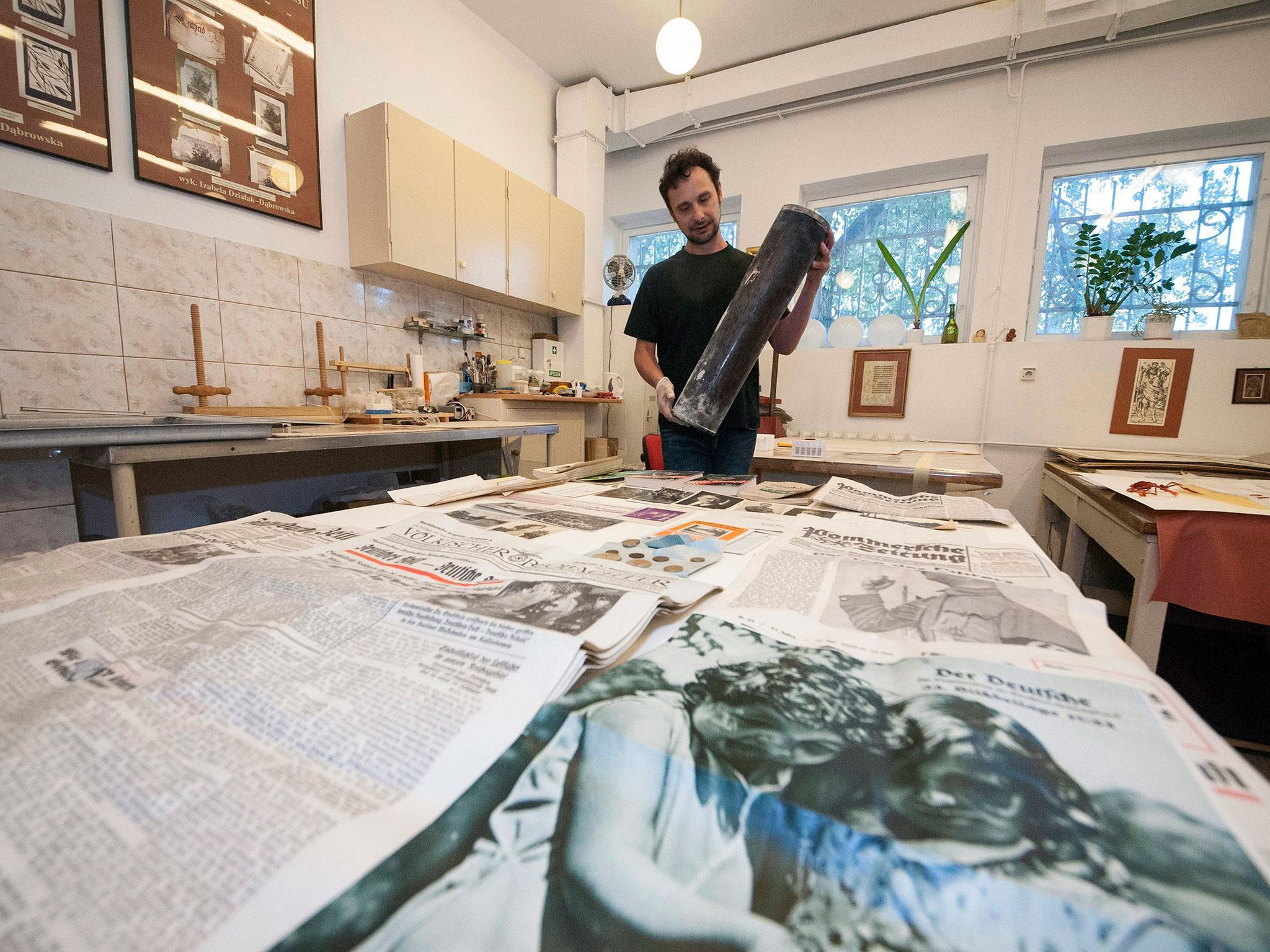 Photographs, newspapers, coins and books preserved in a Nazi time capsule from around 1934 have been discovered in Poland.
The capsule was recovered by archaeologists who knew about its existence for years but were unable to access the copper cylinder in the town of Zlocieniec, which had been part of Germany during the Second World War.
It had been buried around 80 years ago during the construction of the Ordensburg Krossinsee building, which had been used to train members of the Nazi party, and the researchers had to find their way through thick concrete, German mines and wade through groundwater to access the capsule, TalkRadio reports.
Hitler's Mein Kampf published
Once opened, the researchers discovered photographs, including images of Adolf Hitler, newspapers, two copies of the dictator's book, Mein Kampf, coins held inside an envelope and promotional information about the town of Falkenburg, the German name for Zlocieniec, EPA reported.
Dr Marcin Peterleitner said the items inside the capsule had been "perfectly preserved," the MailOnline reported.
In pictures: Nazi bunkers across Europe
Show all 7
The items are currently with the National Museum in Szczecin. They will be translated and preserved before being made available for people in the town to access.
Join our commenting forum
Join thought-provoking conversations, follow other Independent readers and see their replies