Nazi who arrested Anne Frank 'became a spy for West Germany'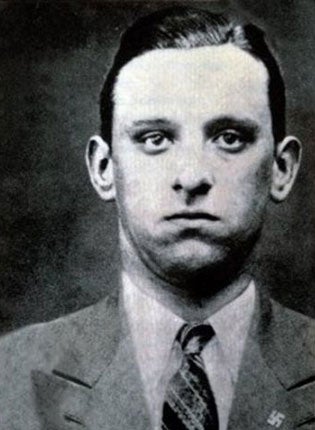 The Gestapo officer who arrested the Holocaust victim Anne Frank was one of hundreds of Nazi henchmen who were later recruited by West German intelligence after the Second World War and worked for the organisation for years, a new book has revealed.
Karl Josef Silberbauer tracked down and arrested Anne Frank and her family as they were hiding from the Nazis in an Amsterdam attic in 1944. Anne died of typhus in Belsen in 1945. Her best-selling diary, discovered on the attic floor, survives as one of the most poignant memoirs of the Holocaust. The role played by West German intelligence in offering Silberbauer refuge is outlined in a new book, Double Agents Unmasked, by Peter-Ferdinand Koch, a former editor of Der Spiegel magazine. His describes how the post-war intelligence services, or BND, were riddled with former SS men, many of whom were implicated in the Holocaust.
Silberbauer was used by the BND to infiltrate post-war Nazi organisations and report on suspect communist groups for over a decade. Mr Koch's book is published today on the 50th anniversary of the trial in Israel of Adolf Eichmann, the Nazi war criminal who masterminded the Holocaust and who was also Silberbauer's commanding officer. The 472-page book is based on research carried out at the CIA's archives in Washington and the Nazi federal archives at Koblenz, Germany. Mr Koch reveals that some 200 former employees of the Nazi regime's main security office worked for the BND after the war.
Silberbauer was employed directly by Eichmann and answered to him at Berlin's infamous department IVB4, the headquarters of the programme to exterminate the Jews. Silberbauer was the officer in charge of the Gestapo squad which arrested the Frank family on 4 August, 1944. After the War, the Nazi hunter Simon Wiesenthal tracked down Silberbauer, who was working as police inspector in Vienna.
Silberbauer was quoted as asking Wiesenthal after he burst in on him: "Why pick on me after all these years? I only did my duty. Now I am suspended and I have just bought some new furniture and how am I going to pay for it?" After a cursory investigation, Silberbauer was reinstated by the Austrian authorities who declared that he was only doing his job when he rounded up the Franks and dispatched them to their deaths.
His later employment as a spy, first for the Organisation Gehlen – West Germany's first spy agency – and subsequently the BND was hitherto unknown. Mr Koch reveals the BND believed Silberbauer's credentials as a former Gestapo officer would enable him to infiltrate easily the numerous secret Nazis groups in both Austria and Germany after 1945.He died aged 61 in 1972.
He is quoted as saying of Anne Frank's diary: "I bought the little book last week to see if I am in it. But I am not. Maybe I should have picked it up off the floor."
Join our commenting forum
Join thought-provoking conversations, follow other Independent readers and see their replies