Netherlands elections: Geert Wilders tells Dutch PM Mark Rutte 'You haven't seen the last of me yet'
At 81 per cent, turnout was the highest in 30 years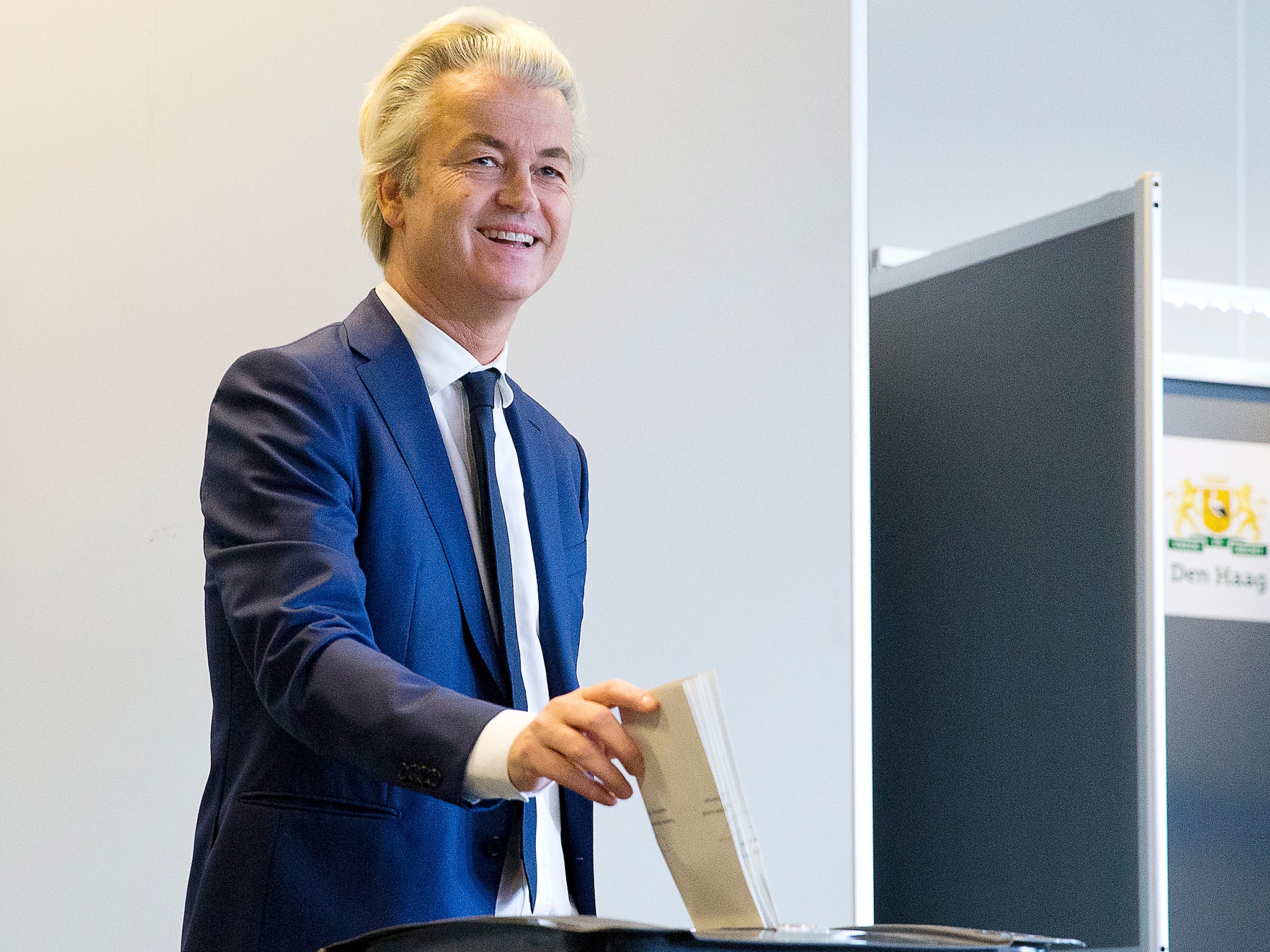 Geert Wilders has vowed to remain an active presence in Dutch politics despite failing to capitalise on a upsurge in support for far-right populist parties across Europe.
Shortly after the first exit polls pointed to a dismal result for the anti-Islam candidate, Mr Wilders posted a message to the incumbent Prime Minister, Mark Rutte, warning he "has not seen the last of me".
Mr Wilders is projected to increase his parliamentary seats by just four, from 15 to 19, falling far short of an expected 31 seats for Mr Rutte.
He tweeted: "We won seats! The first victory is in! And Rutte has not seen the last of me yet!!"
Mr Wilders appeared to do well in the city of Rotterdam, where his PVV party was the largest after half the votes had been counted.
But the firebrand politician, who has vowed to "de-Islamicise" the Netherlands, has virtually no chance of forming a government given that all the leading parties have ruled out working with him.
"What I call the patriotic parties are gaining some momentum... but whatever the outcome of the election today the genie will not go back into the bottle and this patriotic revolution, whether today or tomorrow, will take place," he said after voting at a school in The Hague earlier on Wednesday.
Meanwhile, Mr Rutte said his VVD party was on course for victory.
"It appears that the VVD will be the biggest party in the Netherlands for the third time in a row," he told supporters at a post-election party in the Hague.
"It is also an evening in which the Netherlands after Brexit, after the American elections said stop to the wrong kind of populism," he said.
Join our commenting forum
Join thought-provoking conversations, follow other Independent readers and see their replies