Newspaper staff threatened after reporting 'mass detention' of gay men in Chechnya, editors say
Novaya Gazeta said a resolution had been adopted by officials promising 'retribution' against the 'true instigators' of the report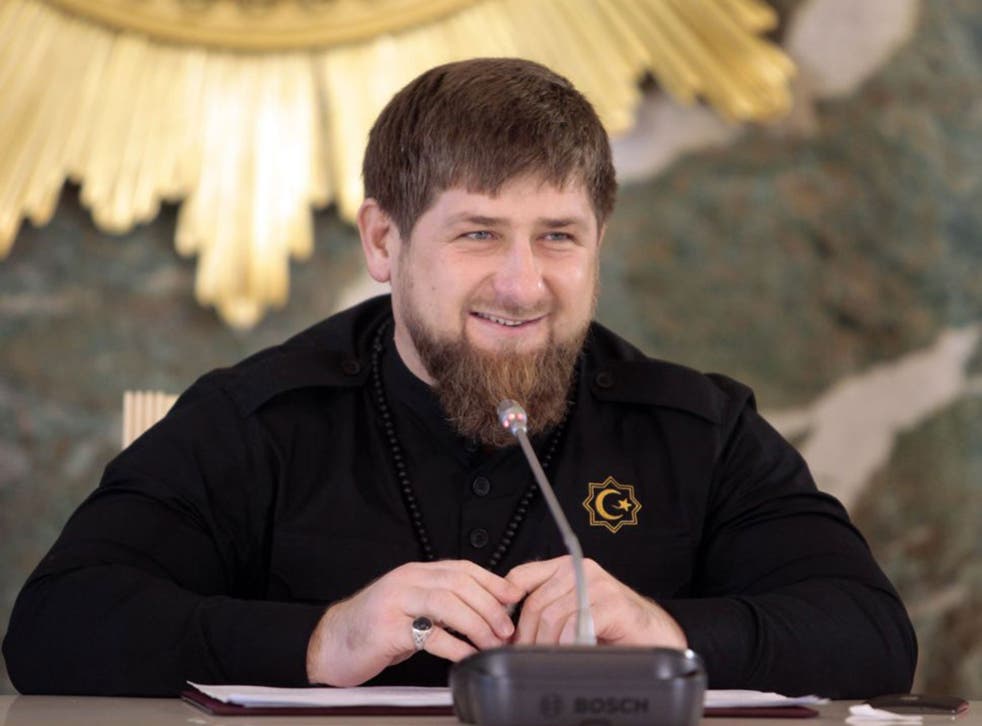 Staff at a Russian newspaper have received threats of 'retribution' after they reported allegations of the mass detention of hundreds of gay men in Chechnya, its editors have said.
Novaya Gazeta, which is known for its independent and critical coverage of Russian social and political affairs, raised the alarm bell when it published a story on 1 April, claiming senior sources in Chechnya confirmed "the mass detention" of men because of their sexual orientation.
The newspaper also said it knew the name of at least three people that were killed in those camps but sources claim there are many more.
Editors of the newspaper said they had "serious concerns for the safety of Novaya Gazeta's entire staff" following the publication of the article.
In a statement, the editors said about 15,000 people attended a meeting in Grozny, the capital of the Chechen Republic, during which an adviser to Ramzan Kadyrov, the head of Chechnya, accused the newspaper of libel and declared it "enemies of our faith and of our country".
At the end of the meeting, a resolution declaring the newspaper's article had "insulted the secular foundations of Chechen society and the dignity of Chechen men" and promising "retribution" against the "true instigators" was adopted.
Speaking to Russian newspaper RBK, the mufti of Chechnya, Salah Mezhiev, confirmed that the meeting did take place in Grozny and that the resolution had been adopted.
Chechen leader Ramzan Kadyrov's spokesperson denied the newspaper's claims on the grounds that no one in Chechnya is homosexual.
"You cannot arrest or repress people who just don't exist in the republic," spokesman Alvi Karimov told Interfax.
Islam is the predominant religion in Chechnya.
But human rights campaigners have claimed gay men are being held in "camps" where they are subjected to torture and beatings.
World news in pictures

Show all 50
"The resolution encourages religious fanatics to commit violence against journalists", the editors said.
The Novay Gazeta statement also claimed the level of violence has increased "dramatically" over the past three years in Chechnya.
"Silence and inaction in this situation make everyone who has the possibility to do something complicit. That is why the Novaya Gazeta continues to work in Chechnya. But we are very aware of the high price we have to pay," they said.
Hundreds protest at Russian embassy over 'gay concentration camps' in Chechnya
Activists and members of the LGBTQ community staged a protest in front of the Russian embassy this week, calling for action to protect gay men reportedly being tortured.
In 2009 human rights activist Natalia Estemirova, who was known for working on sensitive cases of human rights abuses in Chechnya was abducted in front of her home in Grozny and killed.
The same year, young journalist for Novaya Gazeta, Anastasia Baburova, who was investigating the activities of neo-Nazi groups was shot and killed together with human rights lawyer Stanislav Markelov.
Three years earlier, journalist Anna Politkovskaya was shot dead in her Moscow apartment.
Register for free to continue reading
Registration is a free and easy way to support our truly independent journalism
By registering, you will also enjoy limited access to Premium articles, exclusive newsletters, commenting, and virtual events with our leading journalists
Already have an account? sign in
Register for free to continue reading
Registration is a free and easy way to support our truly independent journalism
By registering, you will also enjoy limited access to Premium articles, exclusive newsletters, commenting, and virtual events with our leading journalists
Already have an account? sign in