Nice attack: Hero motorcyclist reveals how he threw himself onto truck to try to stop killer
The incident was caught on video 
Kim Sengupta
Nice
Tuesday 19 July 2016 10:53 Comments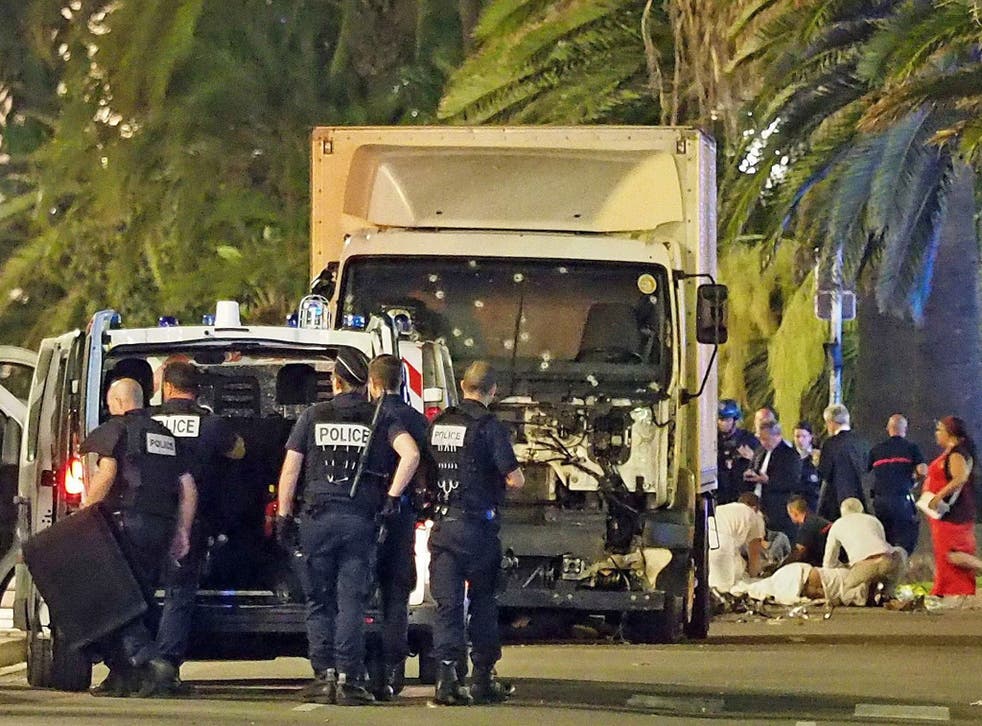 When the massive truck drove into the Promenade des Anglais, running over a woman, the first reaction of motorcyclist Alexander Migues was that the driver must have lost control. But then the truck came back onto the road and headed straight for him.
Instead of fleeing Mr Migues manoeuvred his motorcycle alongside the 19 ton vehicle and then on leapt onto it and tried to wrestle the driver's door open, dropping off only when the killer Mohamed Lahouaiej Bouhlel was about to shoot him.
This filmed act of extreme bravery became one of the most memorable images in the night of terror. Mr Migues, who had to receive medical treatment, has spoken for the first time about what happened.
"I saw the truck rise into the sidewalk and run over this lady. It then came off the sidewalk and tried to run me over as well," he recounted. "Instinct took over: I can't even explain now how I started chasing the truck. When I saw him doing what he was doing, being so determined, I felt I had to do something."
Another member of the public threw his scooter under the refrigerated truck in an attempt to stop it. Mr Migues told Nice Matin newspaper "the scooter hit the truck and then I heard shots being fired. I did what I could, but I would have loved to have stayed on in the truck and force it onto the central reservation or slow it down more so that more people had time to escape."
In pictures: Bastille Day Nice attack

Show all 30
Mr Migues said he had been overwhelmed by what had happened. "For 36 hours I could not sleep at all. Then it began to get a bit better. Now, if I wake up early I just take my bike and ride, I try to clear my mind."
Reports at the time described how at least one motorcyclist appeared to have been killed in the incident – possibly a result of witnesses seeing a scooter going under the truck.
Register for free to continue reading
Registration is a free and easy way to support our truly independent journalism
By registering, you will also enjoy limited access to Premium articles, exclusive newsletters, commenting, and virtual events with our leading journalists
Already have an account? sign in
Join our new commenting forum
Join thought-provoking conversations, follow other Independent readers and see their replies