Mohamed Lahouaiej Bouhlel: Everything we know about the Nice attack killer
Local reports suggest that the 31-year-old man was a quiet, angry man who never seemed especially religious
Andrew Griffin
Friday 15 July 2016 14:27 Comments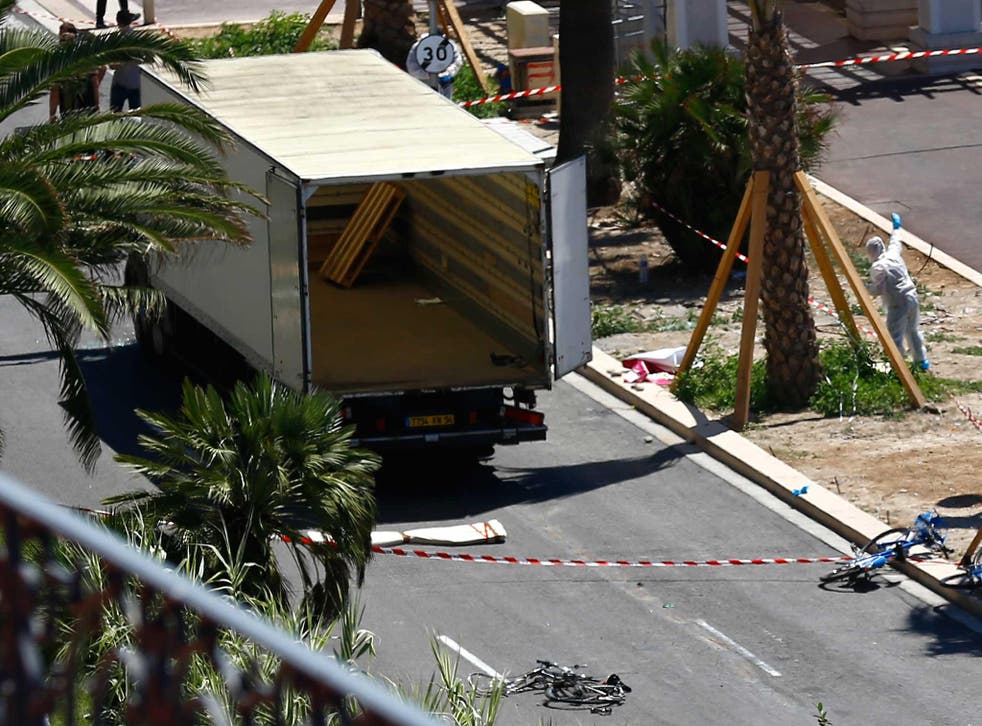 The man who killed 84 people by driving a truck into them in Nice was not especially religious and showed no signs of extremism, according to reports.
Reports have named the man as Mohamed Lahouaiej Bouhlel, a 31-year-old French-Tunisian man.
Though he was known to police for anti-social behaviour, he had no file with the specialist division who monitor possible terrorism targets.
In pictures: Bastille Day Nice attack

Show all 30
So far, the picture that has emerged is similar to those responsible for the Paris and Belgium attacks: a solitary man with a history of petty crime, who neighbours said never showed much interest in religion.
Mohamed Lahouaiej Bouhlel had worked as a delivery driver, which some reports suggested had allowed him to take the lorry to the promenade more easily. The truck used in the attack was hired from a location outside of but near Nice, police said.
Inside that truck – after police had shot and killed the man – police found documents and a mobile phone that allowed them to formally identify him.
He was a solitary and quiet person, people who lived in the same apartment block told local news outlets. He was mostly notable for not returning greetings from other people, neighbours said, though one resident said that he was a "handsome man" who tended to "stare at her daughters".
He didn't seem to be especially religious, according to people who lived in the same area. A cousin of the attacker's estranged wife said that he "was not religious" – he did not pray or observe Ramadan and ate pork – and said that he was just "a s***", MailOnline reported.
But he had seemed to have become increasingly aggressive, one local resident told Nice-Matin.
Video shows the moment lorry drove into crowd on Nice promenade
The man was either divorced or getting divorced, according to people who lived nearby. He had three children.
Family members are speaking to police, who have raided the house where he lived. They are also looking around the city for potential accomplices.
Register for free to continue reading
Registration is a free and easy way to support our truly independent journalism
By registering, you will also enjoy limited access to Premium articles, exclusive newsletters, commenting, and virtual events with our leading journalists
Already have an account? sign in
Join our new commenting forum
Join thought-provoking conversations, follow other Independent readers and see their replies