Nice terror attack: Police arrest killer Mohamed Lahouaiej Bouhlel's wife
The pair lived together with their children in a 12 floor flat which has been raided by police for evidence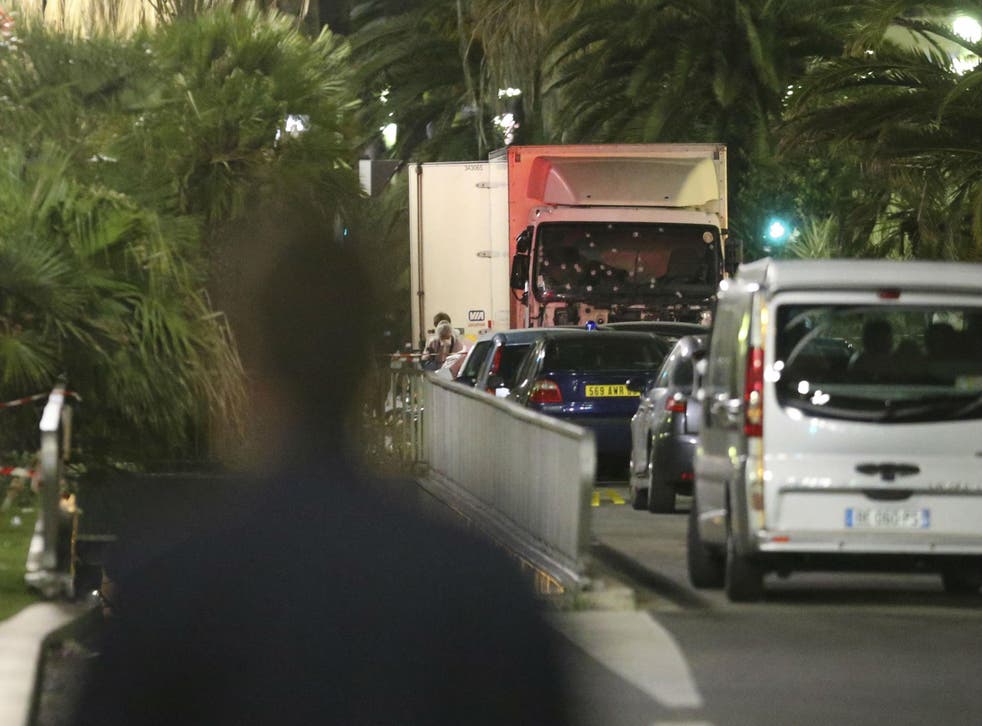 The wife of Nice terror attacker Mohamed Lahouaiej Bouhlel has been arrested, police have revealed.
Bouhlel lived with his wife Harj Khalfallah and their children in a 12th floor flat in Nice. The 41-year-old worked as a chauffeur and delivery man.
Digital material seized from the couple's flat is being examined by investigators along with a mobile phone found in the lorry.
Bouhlel was shot dead by police after driving a 19-tonne lorry into a packed crowd celebrating Bastille Day on Nice's seafront promenade, killing at least 84 people and injuring many more.
French Security Services had no record of the Tunisian-born Bouhlel showing any sign of radicalisation.
A cousin of his Ms Khalfallah, Walid Hamou, has claimed Bouhlel was not religious, did not go to the Mosque and physically abused his wife.
He was already known to local police for petty theft, violence and threats.
What happened in Nice: 84 killed as lorry drives through crowd
Bouhlel was convicted on March 24 and given a six-month suspended sentence on charges of violence with a weapon.
A wooden pallet had been used in an altercation with another driver after a traffic incident.
Join our new commenting forum
Join thought-provoking conversations, follow other Independent readers and see their replies