Former French president Nicolas Sarkozy to face trial over 2012 campaign fraud claims
Mr Sarkozy's 2012 re-election campaign costs were more than twice the legal limit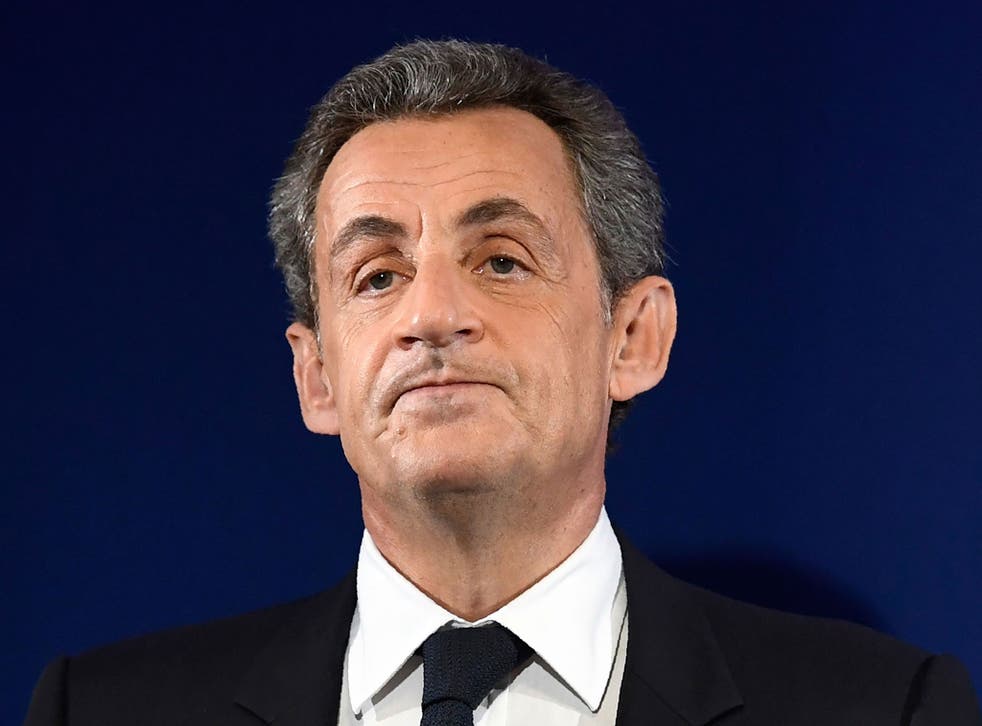 A magistrate has ordered former French president Nicolas Sarkozy to face trial for exceeding election expenses during his failed 2012 campaign.
The Paris prosecutor's office said 13 others would also face trial over the so-called "Bygmalion Affair", which has involved charges of spending overruns and funding irregularities.
Mr Sarkozy's representatives have said they will appeal the decision.
He has repeatedly denied knowledge of the overspend because he was not involved in the details of his campaign finance.
Sarkozy calls for nationwide burkini ban
Mr Sarkozy was previously placed under investigation in a probe into his campaign funding.
His 2012 re-election campaign costs were more than twice the legal limit.
The charge exposes the 62-year-old conservative politician, who led France for five years from 2007, to a one-year prison sentence if convicted.
It is alleged he exceeded the spending limit of €22.5m (£19m) through false invoices issued by the Bygmalion PR company.
In pictures: Nicolas Sarkozy through the decades

Show all 12
The decision to put Mr Sarkozy on trial comes as French politicians face growing scrutiny over their personal finances in the build-up to this year's presidential election in April and May.
Mr Sarkozy's conservative predecessor Jacques Chirac was convicted in 2011, after his retirement, of misusing public funds to keep political allies in phantom jobs.
That was the first conviction of a French head of state since Nazi collaborator Marshal Philippe Petain in 1945.
Conservative Francois Fillon, who beat rivals including Mr Sarkozy to become the centre-right's candidate in this year's race, has been engulfed by a scandal over payments of public funds to his wife and children.
Far-right presidential candidate Marine Le Pen is also being pursued by the European Parliament to refund money paid to her bodyguard and another person.
Additional reporting by Reuters
Register for free to continue reading
Registration is a free and easy way to support our truly independent journalism
By registering, you will also enjoy limited access to Premium articles, exclusive newsletters, commenting, and virtual events with our leading journalists
Already have an account? sign in
Register for free to continue reading
Registration is a free and easy way to support our truly independent journalism
By registering, you will also enjoy limited access to Premium articles, exclusive newsletters, commenting, and virtual events with our leading journalists
Already have an account? sign in
Join our new commenting forum
Join thought-provoking conversations, follow other Independent readers and see their replies