Nicolas Sarkozy announces return bid for French presidency
The French conservative party leader has announced plans to step down as its head, paving the way to enter primaries ahead of the 2017 presidential elections
Rachael Pells
Sunday 03 July 2016 10:56 Comments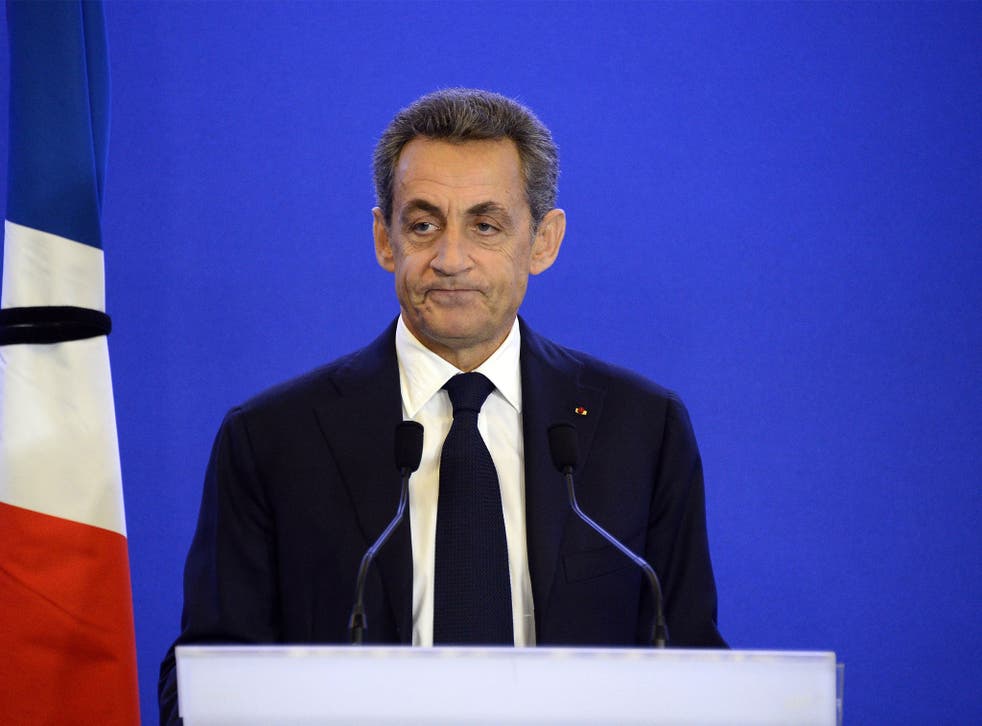 Nicolas Sarkozy has announced he will run for French presidency next year, seeking a return to the post he lost to Francois Hollande in 2012.
Mr Sarkozy announced his decision at a meeting with fellow party members on Saturday, and said he would be stepping down as head of Les Republicains to make way for his return bid for presidency.
He will run in France's 2017 election against 13 others in his party who have already declared their candidacies.
Mr Sarkozy's main competitor is said to be mayor of Bordeaux and former Prime Minister Alain Juppé, who criticised on Saturday the "confusion between Nicolas Sarkozy, president of the party, and Nicolas Sarkozy, candidate campaigning for the primaries".
Supporters of Les Republicains and other right and centre-right parties will vote in November to decide who will be their candidate in the 2017 presidential election.
The winner will face the far-right National Front's Marine Le Pen and a Socialist candidate, likely to be François Hollande.
Speaking to members of main opposition party Les Republicains, Mr Sarkozy said: "This national council will be my last one as president of Les Republicains.
"This primary will be a time of competition between some strong personalities, between people of significant talent. When the right goes into battle it has a front on the left and a front on the extreme right. That is why it is unacceptable that we should attack each other."
Initially Mr Sarkozy, 61, said he had intended to step away from the political leadership, especially given the unpopularity his abrasive style had generated among voters.
Latest opinion polls show, however, that he has overtaken Mr Juppé as the centre right's preferred presidential candidate.
Mr Hollande is expected to seek another term as president while Marine Le Pen will run for the far right Front National.
Register for free to continue reading
Registration is a free and easy way to support our truly independent journalism
By registering, you will also enjoy limited access to Premium articles, exclusive newsletters, commenting, and virtual events with our leading journalists
Already have an account? sign in
Join our new commenting forum
Join thought-provoking conversations, follow other Independent readers and see their replies