Nicolas Sarkozy concedes defeat in French presidential primary as polls show him coming in third place
Former President announced withdrawal saying he intends to retire from public life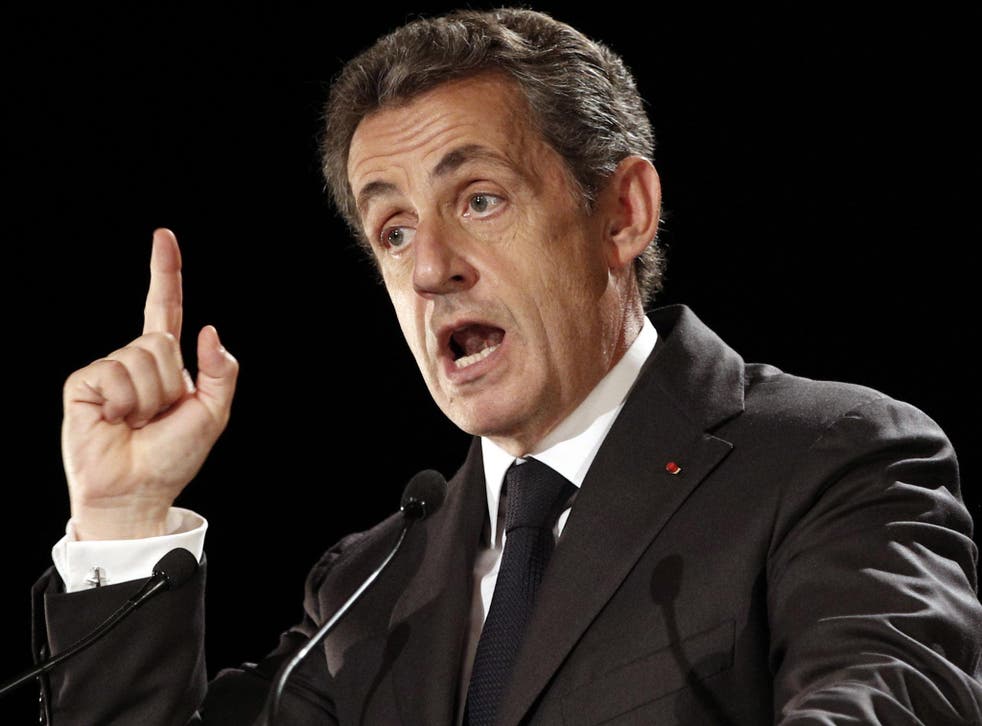 Nicolas Sarkozy has conceded defeat in his centre-right Les Republicains party's presidential primary.
The former President, who lost the French election to Socalist Francois Hollande in 2012, announced his withdrawal after coming third with 21.4 per cent with three-quarters of the vote counted.
In a speech to the media and his supporters he backed his former deputy Francois Fillon saying he respected the decision of France to choose "others to lead them".
He said he would now retire from public life and wished the French people "luck" for the future.
The contest marks the first time the US primary system has been used for choosing candidates and any French citizen willing to pay €2 and sign a form saying they are committed to the values of the party can vote in the election.
The top two candidates in the poll – Mr Fillon and Alain Juppe – will now go head to head in a run off vote on 27 November.
Mr Sarkozy was hoping to take a stab at regaining the presidency by courting votes who may be tempted to vote for Marine Le Pen, the far-right leader of the Front National (FN).
But the move seems to have backfired with many people voting in the primary to stop Mr Sarkozy getting onto the ballot paper.
World news in pictures

Show all 50
One voter, Emeline, said: "I am not at all on the Right, I'm very much on the Left and I really want to block Sarkozy and I know that the Left won't get to the second round (of the presidential election) so I just want to stop Sarkozy and Marine Le Pen".
French elections are held in two stages: if no candidate gets more than 50 per cent of the vote in the first round, the two leading candidates go head to head in a run off vote.
With Mr Hollande remaining one of the most unpopular leaders in recent French history it is unlikely he will get into the final ballot – especially as his more popular economics minister Emmanuel Macron running as an independent against him – so many fear the Les Republicains candidate will be the only person standing between Ms Le Pen and the Elysees Palace.
Their fears were compounded by a poll by released by Ipsos Mori on Sunday which suggested Mr Sarkozy would trail between Ms Le Pen by eight points when pitted against each other in a head to head contest – in contrast to Alain Juppe who was ahead by five points in a similar contest.