Nicolas Sarkozy vows to speak for 'silent majority' in France
The right-winger pledged he would stand up for the 'silent majority' against the 'elite for whom everything is fine'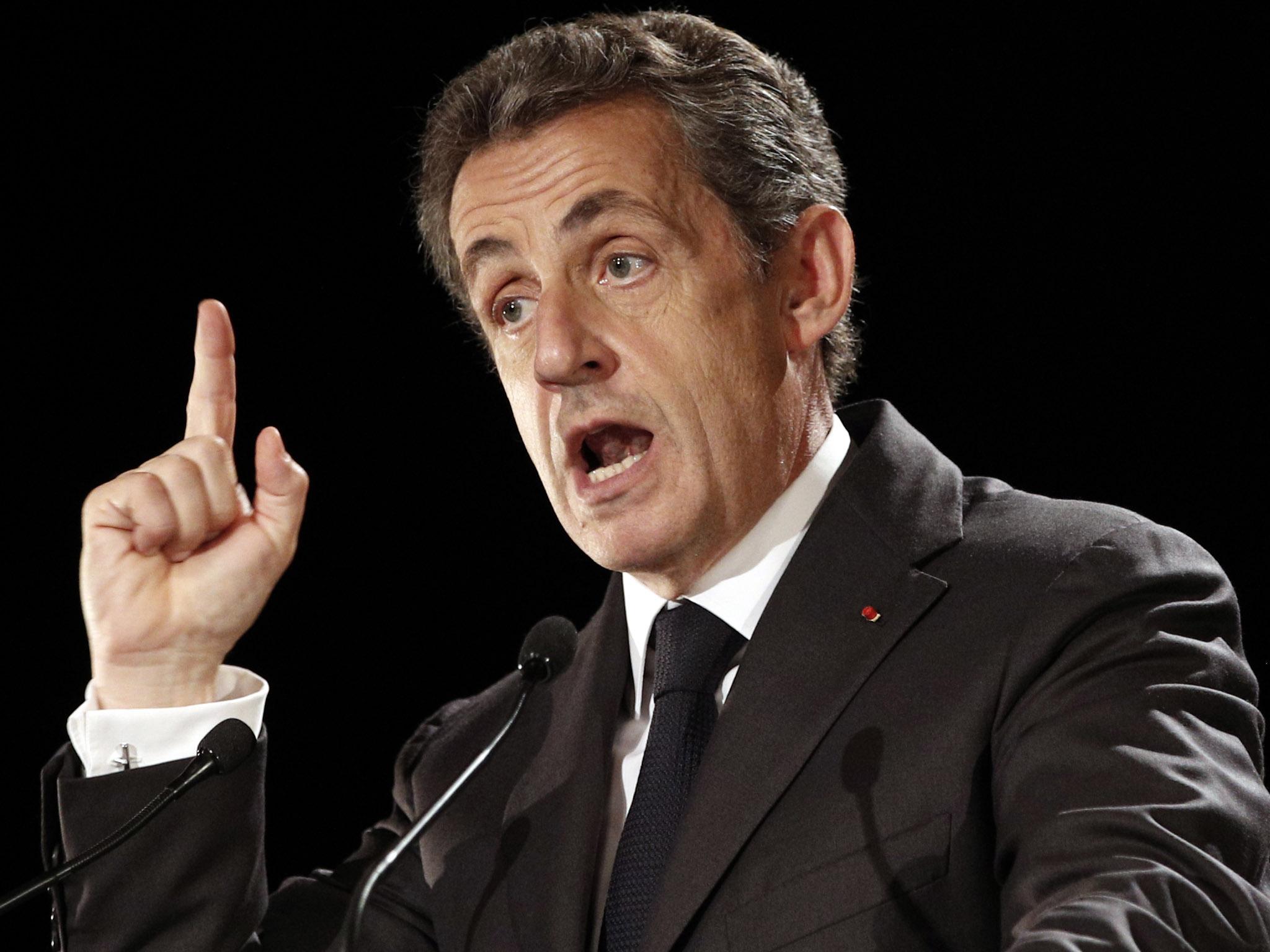 Nicolas Sarkozy has attempted to revive his faltering campaign for French presidency by pledging he would represent the "silent majority" against the "elite for whom everything is fine" if he gets into power.
The right-wing politician, who is currently flagging behind his rival Alain Juppe in the race for the Republican presidential nomination, made the remarks during a highly patriotic address to a packed rally in which he also said he would "resurrect" France and the French people.
Mr Sarkozy said: "It is irresponsible not to respond to the anguish of millions of French people who ask: 'Who France still exist in the future? Will the France that I inherited from my grandparents and my parents still be there for me to pass on to my children?'
"Tell them that France will be the grand nation that it always has been. My aim is the resurrection of the French people."
Mr Sarkozy, who was also French president between 2007 and 2012, accused the ruling Socialists of presiding over the "downgrading" of the economy, vowing he would not "stand by and watch" and pledging to hold two referendums within days of taking offices if he is elected.
The first referendum, he said, would be to ask voters whether they backed suspending the right for non-EU nationals to join family members in France, which is one of the most common channels for immigration in France. The second would ask whether the state should be able to sentence suspected Islamist radicals to prison without the authorisation of a judge.
Mr Sarkozy's popularity ratings have flagged in recent weeks. At the end of September he was five points behind his rival, but on 9 October he lagged by eight points with 31 per cent of the vote, compared with Mr Juppe's 39 per cent. He has accused Juppé's camp of "cheating" and "perjury" for calling on left-leaning voters to take part in the Republican Party primary vote.
Mr Sarkozy has been leading an increasingly anti-immigrant campaign. He recently hinted in a radio interview that he would like to ban the Islamic headscarf, while on another occasion he he demanded that all immigrants who come to live in France should "speak French".
Join our commenting forum
Join thought-provoking conversations, follow other Independent readers and see their replies