Nicolas Sarkozy timeline: How politician descended from president to prison sentence
The scandal-tainted ex-leader became the least popular French president since Nazi collaborator Marshal Philippe Petain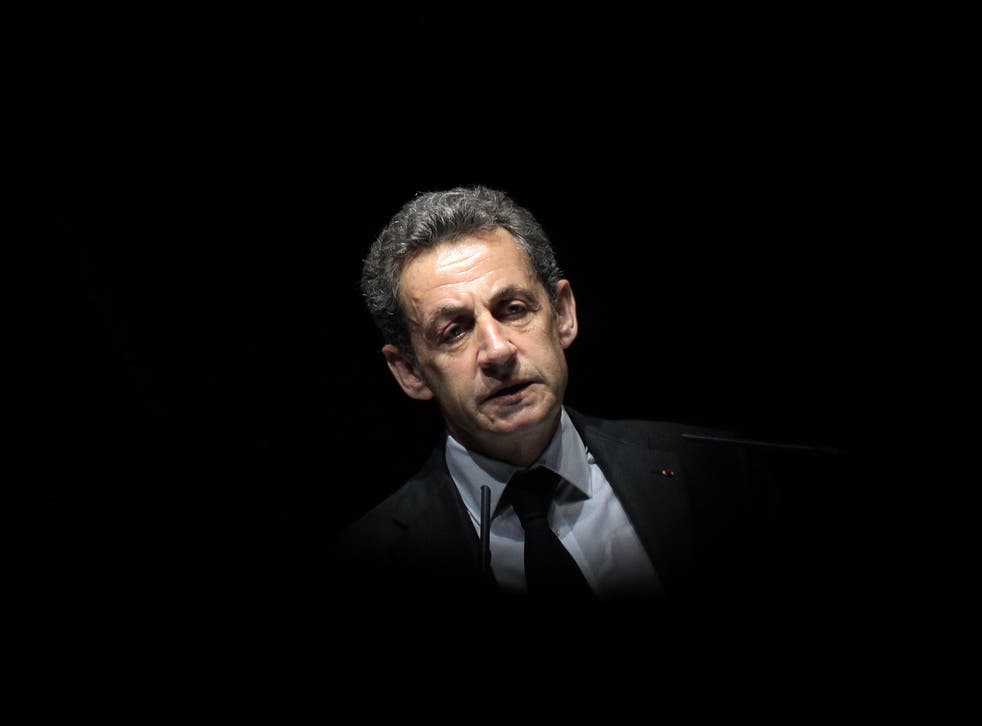 Former French President Nicolas Sarkozy was found guilty of corruption on Monday, marking the latest in a tempestuous career marked by unmatched glory and successive scandals.
During his relatively short time in office, Sarkozy fell from France's most popular to least popular leader in modern history. He then famously attempted a return to office in 2016 – a feat only achieved by Napoleon Bonaparte and Charles de Gaulle in post-revolutionary French history.
During a book signing event last August for his aptly titled biography Stormy Times, the ex-leader denied that the book was part of his plan for a third political comeback. "No one believes me," he said. "But it's the truth." Monday's verdict may have proven him unwittingly correct, having made any speculation of a return to frontline politics largely redundant.
This is a timeline of Sarkozy's rise and fall.
1983-2002 – Sarkozy becomes the mayor of Neuilly-sur-Seine, having started his political career at the age of 23 as a city councillor in the wealthy commune to the west of Paris. At the time, he was the youngest mayor of any French town with a population larger than 50,000, after using family connections to undercut more established party figures.
During this time he became a deputy in the National Assembly, acted as a spokesman for Prime Minister Édouard Balladur, and served as the Minister for the Budget.
2002-2007 – Roles as Minister of the Interior and Finance Minister help propel his political ascent, and in 2007 the UMP party selects Sarkozy as their candidate in the 2007 presidential elections.
May 2007 – Sarkozy is elected president on a platform of "work more to earn more". One of his first actions is to give himself a substantial raise, nearly doubling his annual salary from €101,000 to €240,000.
Within one month he achieves the highest popularity ratings since Charles de Gaulle.
October 2007 – Sarkozy divorces his second wife, just weeks before meeting former supermodel and singer Carla Bruni. Three months later, the new couple marry.
February 2008 – The president lashes out at a member of the public who refuses to shake his hand, saying "casse toi, pauvre con" ("get lost, you pathetic idiot"). The controversy mounted pressure on his already sliding popularity.
July 2008 – France takes over the EU presidency, just as the full implications of the Financial Crisis are being realised. His popularity appears to crash in tandem with the economy.
October 2009 – Sarkozy backs a bid by his son Jean to head a public agency, despite the 23-year-old being vastly underqualified. The president is accused by French media of nepotism.
April 2012 – Socialist candidate Francois Hollande beats Sarkozy in the presidential elections. By the time he left office, he was the least popular French president since Nazi collaborator Marshal Philippe Petain.
July 2012 – Police raid Sarkozy's home and office as part of an investigation into whether L'Oréal heiress Liliane Bettencourt illegally financed his 2007 presidential campaign.
October 2013 – The investigation into illegal campaign financing ends and charges are dropped.
July 2014 – A new investigation into suspected influence peddling and corruption is launched.
August 2016 – Sarkozy announces a new bid for the presidency but three months later drops out after only finishing third in the Republican party' presidential primary.
February 2017 – Prosecutors accuse Sarkozy of spending nearly double the legal limit for his 2012 re-election campaign.
March 2018 – Police question Sarkozy over allegations that Libyan dictator Muammar Gaddafi helped finance his 2007 election campaign.
November 2020 – A trial stemming from the 2014 corruption investigation begins in Paris.
March 2021 – Sarkozy is found guilty of corruption and influence peddling and sentenced to three years in prison. A new trial relating to his 2012 presidential campaign financing is set to begin later this month.
Register for free to continue reading
Registration is a free and easy way to support our truly independent journalism
By registering, you will also enjoy limited access to Premium articles, exclusive newsletters, commenting, and virtual events with our leading journalists
Already have an account? sign in
Register for free to continue reading
Registration is a free and easy way to support our truly independent journalism
By registering, you will also enjoy limited access to Premium articles, exclusive newsletters, commenting, and virtual events with our leading journalists
Already have an account? sign in
Join our new commenting forum
Join thought-provoking conversations, follow other Independent readers and see their replies