Nigerian refugee who fled Boko Haram killed in Italy
A 38-year-old local man has been arrested on suspicion of murder motivated by racism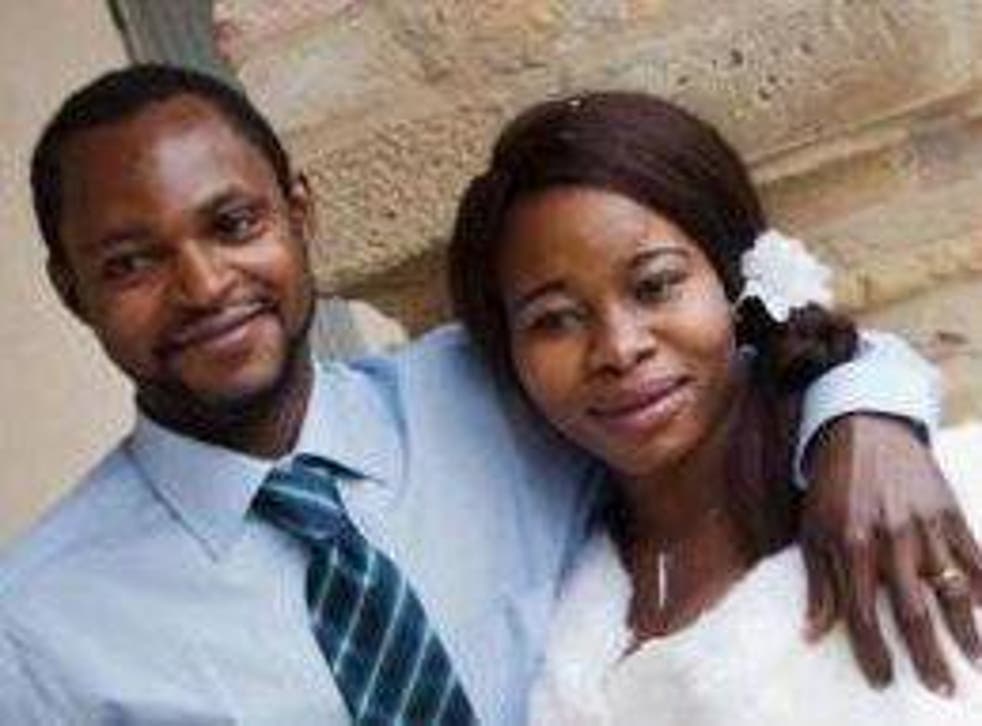 A man has been arrested by Italian police on suspicion of killing a Nigerian refugee in Italy.
Emmanuel Chidi Namdi was attacked in Fermo, a small Italian town, on Tuesday after coming to the defence of his wife who was verbally abused by two Italians, according to locals.
Chinyery Emmanuel told police her 36 year-old husband was knocked unconscious by a man brandishing a road-sign pole.
According to local priest Vinicio Albanesi, who is involved with assisting refugees in the town, Emmanuel Chidi was beaten and fell into a coma.
"The assailant continued to kick and punch him even when he was lying on the ground," said Father Albanesi. Emmanuel Chidi died in hospital on Wednesday.
Refugee crisis - in pictures

Show all 27
The couple, both Christians, fled to Italy last year on a boat from Libya after escaping an attack on their village church in Nigeria by the Islamist militant group Boko Haram, Fermo church officials said.
Friends of the pair told Italian media that their child and their parents had been killed in the assault.
A local man, who has been described in some reports as a well-known "ultra" football fan, is being held in police custody over the incident.
Police said on Thursday they had arrested Amedeo Mancini, 38, on suspicion of murder motivated by racism.
The suspect's lawyer told AGI news agency the circumstances of the incident had not been fully established.
Friends of Mancini claim he was forced to fight back because Emmanuel Chidi tried to attack him after his wife was insulted, according to some Italian news reports.
Other witnesses say the husband was attacked, first with a street sign ripped out of the pavement and then kicked, when he attempted to defend his wife, but did not initiate the violence.
Interior Minister Angelino Alfano visited the town on Thursday. He told reporters that Italy as a whole welcomes refugees.
"Italy isn't represented by Amedeo Mancini," Mr Alfano said. "Fermo and Italy continue to champion welcome" for refugees.
Italian Prime Minister Matteo Renzi said over Twitter: "The government today is in Fermo, alongside father Vinicio and the local institutions in memory of Emmanuel. Against hatred, racism and violence."
Politicians from all of Italy's parties condemned the killing, however the leader of the right-wing Northern League party, Matteo Salvini, said the incident showed immigration had to be controlled.
"Whoever kills, rapes or assaults another human being has to be punished. Without exception. Regardless of race," he said in a post on Facebook, adding: "It is ever more clear that illegal immigration is out of control ... and will bring no good."
Mr Alfano announced on Thursday that Emmanuel Chidi's wife had been granted refugee status, the BBC reports.
Additional reporting by agencies
Register for free to continue reading
Registration is a free and easy way to support our truly independent journalism
By registering, you will also enjoy limited access to Premium articles, exclusive newsletters, commenting, and virtual events with our leading journalists
Already have an account? sign in
Register for free to continue reading
Registration is a free and easy way to support our truly independent journalism
By registering, you will also enjoy limited access to Premium articles, exclusive newsletters, commenting, and virtual events with our leading journalists
Already have an account? sign in
Join our new commenting forum
Join thought-provoking conversations, follow other Independent readers and see their replies