No one really wants to be Belgian: Country doesn't grant a single citizenship under new laws for 2013
More than 500 applications filed this year are expected to be refused - including French luxury goods magnate Bernard Arnault
Charlotte McDonald-Gibson
Wednesday 18 December 2013 14:16 Comments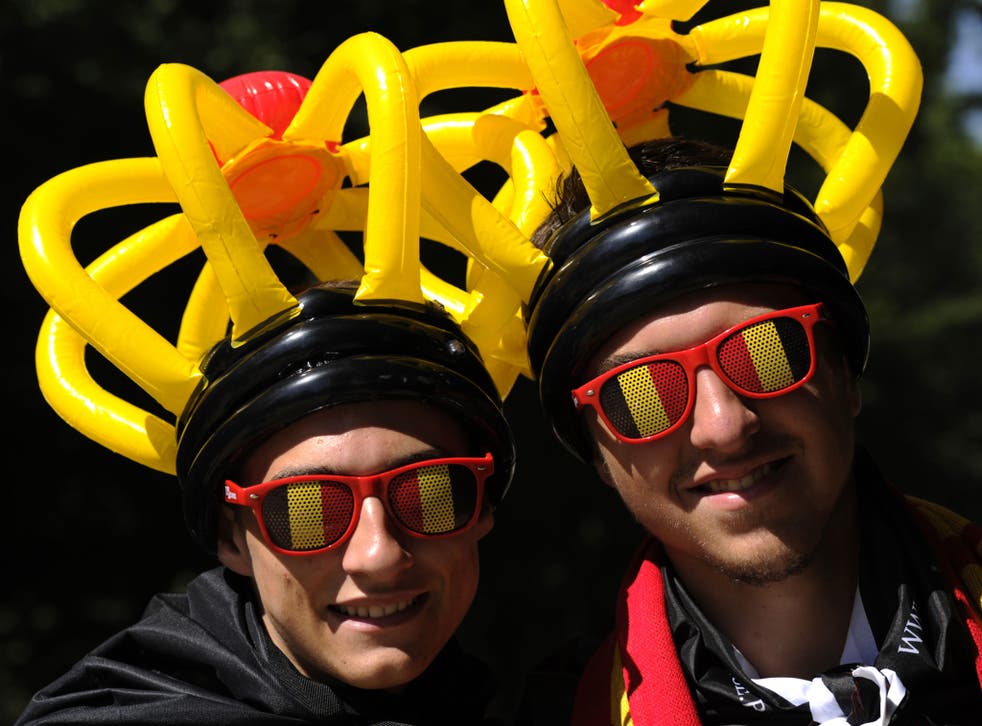 Belgian citizenship may be a big draw for French stars looking to ease their tax bills, but it seems their neighbour is increasingly discerning about who they accept. While Britain mulls toughening its immigration rules, not one person has gained citizenship this year in Belgium under its new naturalisation laws.
More than 500 applications filed this year are expected to be refused – even those from the rich and famous. The French luxury goods magnate Bernard Arnault was among those rebuffed.
Under laws which came into force in January, people applying for citizenship must have lived in Belgium for five years and be able to prove that they have integrated into society, speaking at least one of the country's three official languages and meeting strict economic requirements.
There is also a fast-track option known as naturalisation. In the past, applicants could apply if they had lived in Belgium for three years and could prove "true ties" with the nation of 11 million people. Now, they must demonstrate "outstanding services to Belgium" in fields such as culture, sport or science.
No one, it seem, was quite outstanding enough. The French-language daily La Libre reported this week that of the 508 people who had applied under the new naturalisation laws from January to the end of November, not one was expected to be approved.
Applications have also dropped dramatically. In 2012, a record 18,731 people applied for naturalisation, and 4,838 were successful. This year, 2,547 applications are being processed, although 2,039 of them are outstanding from previous years and being considered under the old laws.
Georges Dallemagne, a Belgian MP, called the previous legislation "too broad", telling La Libre that the concept of true ties was "very vague". Parliament was also required to approve each naturalisation request, and the increasing number of applications was creating large backlogs.
Mr Dallemagne said the new laws were "an evolution in the right direction", and added that once the backlog of applications under the old laws was cleared up, he expected only two or three people to gain citizenship through the naturalisation law each month.
Despite the drop in naturalisation requests, foreigners can apply under the general citizenship laws; migrant workers can also apply for temporary residency. EU citizens can live and work freely in Belgium. The nation also granted protection to 5,880 refugees last year – more than most European countries in relation to its population.
Even before the laws were toughened up, some seemingly ideal Belgians lost out. The French crooner Johnny Hallyday, whose father is Belgian, had his application turned down in 2006 because he failed to meet the residency requirement.
Mr Arnault, France's richest man and chairman of LVMH, the luxury goods firm, applied last year under the old laws, but was turned down in January because the naturalisation board was unconvinced that he had had a principal residence in Belgium for the required three years.
One person who did manage to become at least partly Belgian this year was the French actor, Gérard Depardieu. He was granted honorary citizenship in August, after shifting a few miles over the border and buying a house in the village of Néchin.
The star of Asterix and Obelix and Green Card moved to Belgium last year after François Hollande's socialist government announced plans for a 75 per cent wealth tax. The actor insists, though, that his decision was motivated by his love of Belgian cuisine.
Register for free to continue reading
Registration is a free and easy way to support our truly independent journalism
By registering, you will also enjoy limited access to Premium articles, exclusive newsletters, commenting, and virtual events with our leading journalists
Already have an account? sign in
Join our new commenting forum
Join thought-provoking conversations, follow other Independent readers and see their replies