Vladimir Putin warns against 'intimidating' North Korea after its latest missile test
Russian President calls for peaceful solution to ongoing tensions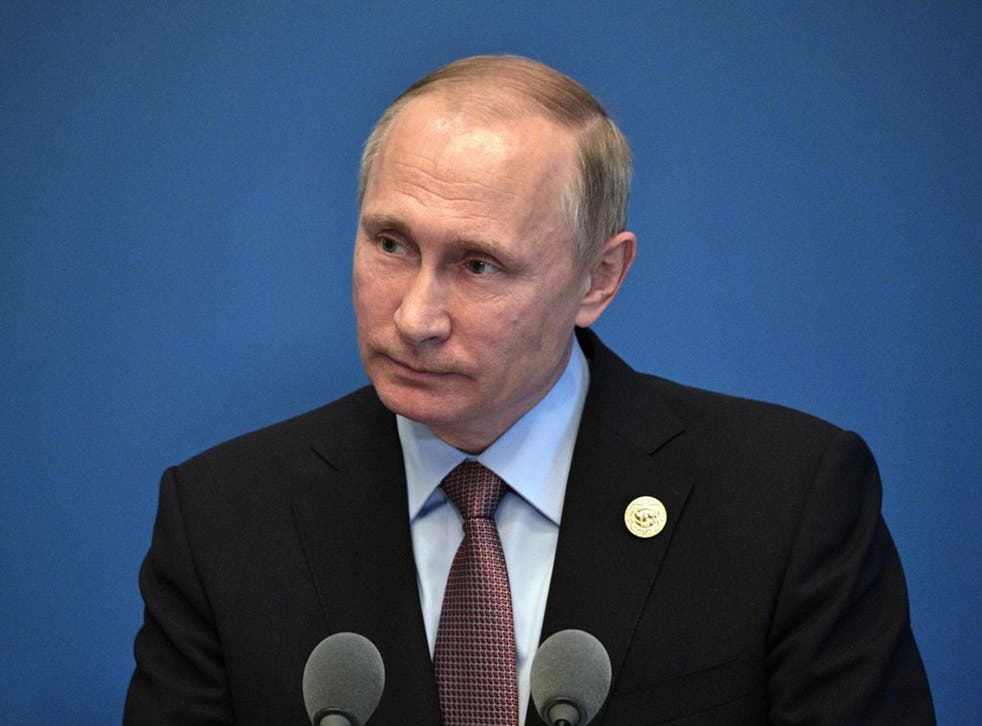 Russian President Vladimir Putin has issued a warning against "intimidating" North Korea after its "dangerous" missile test.
Mr Putin called for a peaceful solution to ongoing tensions after he disputed US claims that the previous missile test landed dangerously close to the Russian city of Vladivostok.
The US claimed the missile crashed just 60 miles off Russia's coast line, but this was disputed by Russia's ministry of defence who said the figure was more than 300 miles.
Mr Putin, speaking at an international forum in Beijing, was adamant that "we must stop intimidating North Korea".
"I would like to confirm that we are categorically against the expansion of the club of nuclear states, including through the Korean Peninsula," Mr Putin said, CNN reported.
"We are against it and consider it counterproductive, damaging, dangerous."
His comments come after White House press secretary Sean Spicer suggested the missile test could provoke a forceful response from the Russians.
World news in pictures

Show all 50
North Korea tested a Hwasong-12 missile which flew 489 miles and reached an altitude of 1,312 miles, according to state news agency KCNA.
Analysts estimated the missile put the US territory of Guam, which is home to the Andersen Air Force Base, within its reach.
Register for free to continue reading
Registration is a free and easy way to support our truly independent journalism
By registering, you will also enjoy limited access to Premium articles, exclusive newsletters, commenting, and virtual events with our leading journalists
Already have an account? sign in
Register for free to continue reading
Registration is a free and easy way to support our truly independent journalism
By registering, you will also enjoy limited access to Premium articles, exclusive newsletters, commenting, and virtual events with our leading journalists
Already have an account? sign in
Join our new commenting forum
Join thought-provoking conversations, follow other Independent readers and see their replies