Norway deports driver for not using snow chains on truck
The man cannot return to the Scandinavian for two years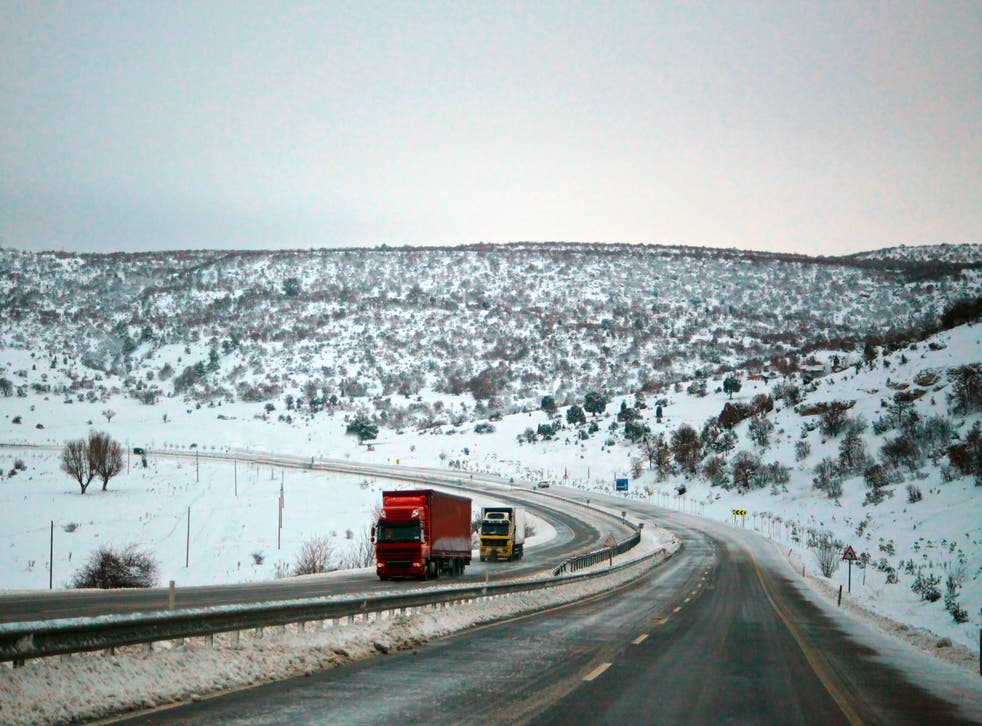 Norway has deported a truck driver after police caught him driving without the required snow chains on his vehicle twice within an hour.
He has been banned from returning to the country for two years and fined 11,000 Kroner (£957).
The man, who was not named, was "careless of the conditions, which represents a great danger," police spokesperson Per Oeyvind Skogmo said in a statement on Thursday.
Police say they stopped the man, who was driving into Tromsoe, a city north of the Arctic Circle and ordered him to put chains on his tires. Officers then pulled him over again for the same reason less than an hour later, as he was crossing a nearby bridge.
Mr Skogmo said that because the man, who is a foreign national, was driving his truck without chains the force "found grounds to open a deportation case". Police did not reveal the trucker's nationality.
The Scandinavian country requires heavy vehicles to use snow chains for more than four months of the year. Truckers must use the equipment from mid-November until the end of March regardless of weather conditions.
The man was made to leave Norway on Wednesday.
New requirements for winter tyres on heavy vehicles came into effect in 2020, with the government stepping up fines for violations of winter equipment requirements.
Additional reporting by AP
Join our new commenting forum
Join thought-provoking conversations, follow other Independent readers and see their replies