Female researcher hits back after Norwegian colonel claims recruiting more women into the army makes it weaker
Nina Rones disputes Lieutenant Colonel Harald Høiback's comments about women's inferior stamina and shooting ability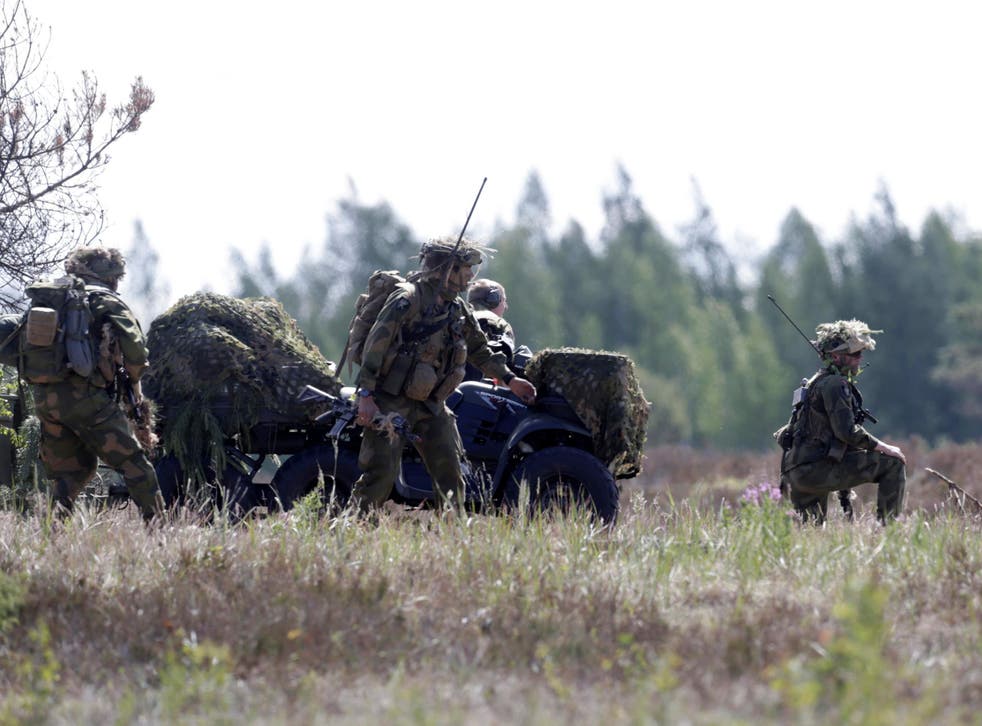 A researcher has hit back at a Norwegian commander who claimed women joining Norway's armed forces had made it weaker.
Nina Rones, of the Norwegian Defence Research Institute, hit back at Lieutenant Colonel Harald Høiback, saying evidence contradicts his claims that men have more stamina.
Speaking to state broadcaster NRK, Lt Col Høiback said: "Armed combat and military actions are an activity very demanding in terms of power and stamina.
"It can imply returning fire for a few hours from a covered position.
"A unit's combat ability is therefore projected to decline even when well-trained women are being recruited at the expense of well-trained men."
But Ms Rones disputed his claims saying there was evidence showing women surpassing men, according to NRK.
She said: "It's not all about physics alone. For example, both organization and communication equipment are important in combat.
"Nor is it the case that men have advantages over women in all physical areas. When talking about ultra stamina there is a lot of research showing that women are getting better than men."
In August a study found women had greater muscle endurance than men and could "outlast men by a wide margin", according to its author, Professor Brian Dalton. Mr Dalton also said women had the potential to dominate if an ultra-ultra-marathon was developed.
Ms Rones also said that women are as good, or better, than men when it comes to shooting.
World news in pictures

Show all 50
In her rebuttal, Ms Rones claimed the debate about the physical differences between women and men is often led by emotions.
"There is much more to a combat situation than pure physics," she said.
"It's about understanding situations, being able to orient, being able to be part of a team and handling weapons. This makes women as good as men."
Register for free to continue reading
Registration is a free and easy way to support our truly independent journalism
By registering, you will also enjoy limited access to Premium articles, exclusive newsletters, commenting, and virtual events with our leading journalists
Already have an account? sign in
Register for free to continue reading
Registration is a free and easy way to support our truly independent journalism
By registering, you will also enjoy limited access to Premium articles, exclusive newsletters, commenting, and virtual events with our leading journalists
Already have an account? sign in
Join our new commenting forum
Join thought-provoking conversations, follow other Independent readers and see their replies