Norway government on brink amid backlash against carbon-cutting road tolls
Coalition featuring pro-motorist Progress Party could fall apart over opposition to rising road tolls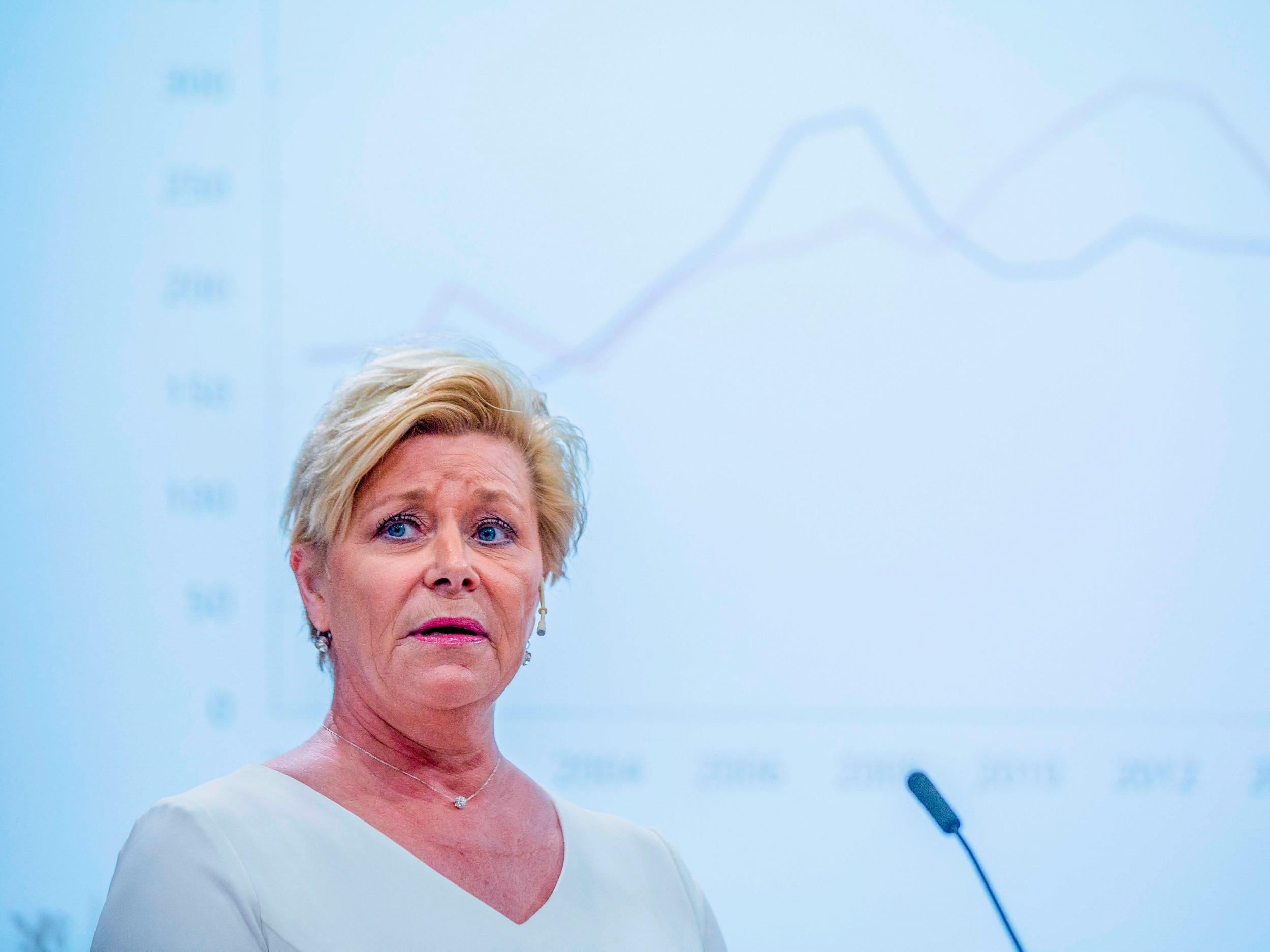 Norway's coalition government could be brought down by a motorist-led backlash against rising road tolls being used to fund green infrastructure projects.
Since 2013 Norway's Conservatives have been propped up in coalition with the right-wing populist Progress Party, a pro-motorist, anti-taxation group which got the fourth largest share of the vote in the last municipal elections.
But the Progress Party, led by the country's finance minister Siv Jensen, has been losing voters to single-issue parties like "The People's Action (FNB) – no to more road tolls" ahead of municipal elections in the autumn.
Revenues from tolls have risen 40 per cent in the past four years, topping 13 billion kroner (£1.2bn) this year.
This has helped fund a 75 per cent increase in transport spending, including rail expansion, public transport and cycle initiatives to cut emissions in major cities – in addition to highway maintenance.
Yellow Vests Protest France March 2019
Show all 20
Progress Party officials believe continued compromise with their coalition partners on the rising number of toll roads could force the it to abandon the coalition or risk a whitewash in the autumn.
Sivert Bjornstad, a key Progress Party politician, likened the situation to the emergence of the gilets jaunes (yellow vest) movement in France, which began as a protest against mounting fuel prices.
"Many of the same kind of people are protesting this in Norway as in France and other countries," he told Bloomberg.
"It's the middle class and regular workers who all of a sudden are having to pay many thousands more a year, which is a significant part of their disposable income."
To quell the outrage among its grassroots membership the Progress Party has proposed phasing out subsidies for electric vehicle owners and spending 100 billion kroner from the country's oil reserves to do away with tolls altogether.
However, the Conservatives alongside the two Liberal parties and the Christian Democrats, which give the coalition its parliamentary majority, are more sceptical about deterring environmentally minded voters.
A recent poll of voting intentions by Norwegian tabloid, VG (Verdens Gang) suggests that the FNB now represents the country's fifth biggest party, tied with the socialist party on 6 per cent of the vote.
Support free-thinking journalism and attend Independent events
The Progress Party meanwhile has seen just 8.6 per cent of voters saying they will back it in the autumn, down from 9.5 per cent of the electorate in 2015.
In the key city of Bergen the FNB got 25.4 per cent of the poll, making it the largest party in the municipality.
The government's commitments on green issues could be harder to row back on in the wake of green parties establishing themselves as a key force in May's European elections.
The Independent has approached the Progress Party for comment
Join our commenting forum
Join thought-provoking conversations, follow other Independent readers and see their replies