Norway's vertical cemetery idea destined to die
Charlotte McDonald-Gibson
Friday 29 November 2013 19:56 Comments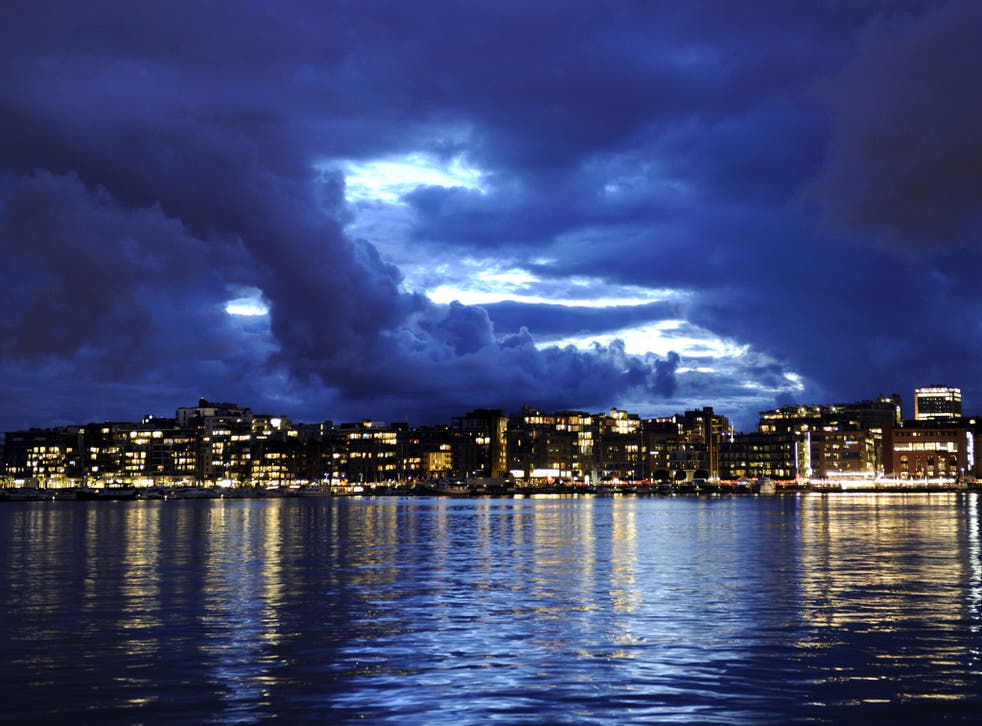 A daily reminder of mortality towering over Oslo may not to be everyone's taste, but a young architect has earned a commendation for his plans to build Norway's first vertical cemetery.
In a nation where the tradition of wrapping bodies in plastic before burial has left graveyards full, Martin McSherry's idea of stacking coffins in a high-rise tower was praised as "a highly original contribution" at the Oslo Conference for Nordic Cemeteries and Graveyards, the Norwegian news website The Local reported yesterday.
"The vertical cemetery, with its open front, will become a significant part of the city and a daily reminder of death's existence," his proposal read. "In time, the city's tallest and largest building will become a grave for all its citizens – the city's ever-changing monument."
Each religious group would have a different floor of the building, the student of the Royal Danish School of Architecture proposed, with a crane permanently stationed nearby to keep adding to the macabre monument. The idea behind the plan is to "provide land to the city's living souls", Mr McSherry wrote. Despite his commendation, Mr McSherry's idea is unlikely to become a reality, despite a clear need in Norway for innovation in the field of burials. For decades after the Second World War, bodies were wrapped in plastic before burial under the misguided view that it was more hygienic.
The result was bodies which did not decompose properly, a problem when it came to re-using the graves after 20 years. A person in Norway has the right to a free plot for two decades, but then family members must pay for the space, or give it up for another recently departed soul.
Register for free to continue reading
Registration is a free and easy way to support our truly independent journalism
By registering, you will also enjoy limited access to Premium articles, exclusive newsletters, commenting, and virtual events with our leading journalists
Already have an account? sign in
Join our new commenting forum
Join thought-provoking conversations, follow other Independent readers and see their replies