Norwegian zoo kills zebra and feeds it to tigers in view of visitors
Kristiansand Zoo said they had been forced to euthanize the zebra due to surplus populations
Alexandra Sims
Wednesday 27 April 2016 22:15 Comments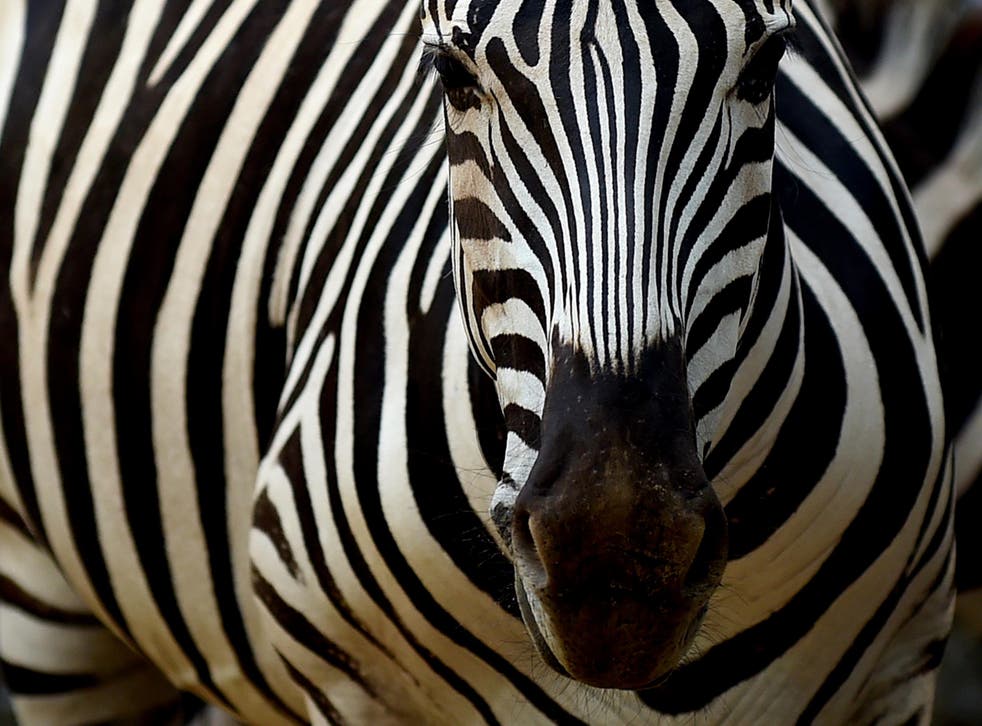 A Norwegian zoo has faced intense criticism after reportedly feeding an entire zebra carcass to tigers in front of visitors.
The beheaded zebra carcass was placed in Kristiansand Zoo and Amusement Park's tiger enclosure last week. Zoo officials said they had been forced to euthanize the zebra due to surplus populations at the zoo, Norwegian state broadcaster NRK reports.
Outrage erupted after a parent visiting the zoo took a picture of the slaughtered zebra and posted it to Facebook with the caption: "Took a look at the tigers today. What met me was a little macabre".
The incident was described as "horrid" and "traumatic for young children" by other visitors.
One visitor said online: "A little too macabre for me. Animals eat animals, but I did not think I would see that at the zoo."
The zoo's veterinarian has defended the park's actions saying it is natural for animals to eat each other and visitors should not be made ignorant of this.
Rolf-Ann Olberg is quoted by CEN news agency as saying: "I understand people's reactions, but it is quite normal for a tiger or a lion to eat their prey.
"With a whole animal to eat, they must spend time tearing it apart with their claws and teeth. It simulates natural behaviour.
"We explained this and the guests realised that this is the way nature is. We must not avoid the fact that predators eat other animals."
In pictures: Marius the giraffe skinned and fed to lions as children watch on (Warning: graphic images)

Show all 8
In February 2014, there was uproar when Copenhagen Zoo decided to kill Marius the giraffe because it had not been able to find an alternative home. Its remains were then fed to the zoo's lions.
The decision sparked outrage after it emerged at least two wildlife parks had wanted to re-home Marus and a wealthy benefactor had put in an offer for the giraffe of £415,000.
After a bolt gun to the head, he was dissected publicly in front of a crowd of children then fed to the lions.
The Danish Odense Zoo has also been criticised for performing dissections on dead animals in front of audiences with children.
A recent BBC documentary estimates that around 3,000 to 5,000 animals are killed in European zoos each year.
Register for free to continue reading
Registration is a free and easy way to support our truly independent journalism
By registering, you will also enjoy limited access to Premium articles, exclusive newsletters, commenting, and virtual events with our leading journalists
Already have an account? sign in
Join our new commenting forum
Join thought-provoking conversations, follow other Independent readers and see their replies