NSA allegations: US spies 'tapped Angela Merkel's mobile phone for ten years'
German leader was on NSA list before she was even Chancellor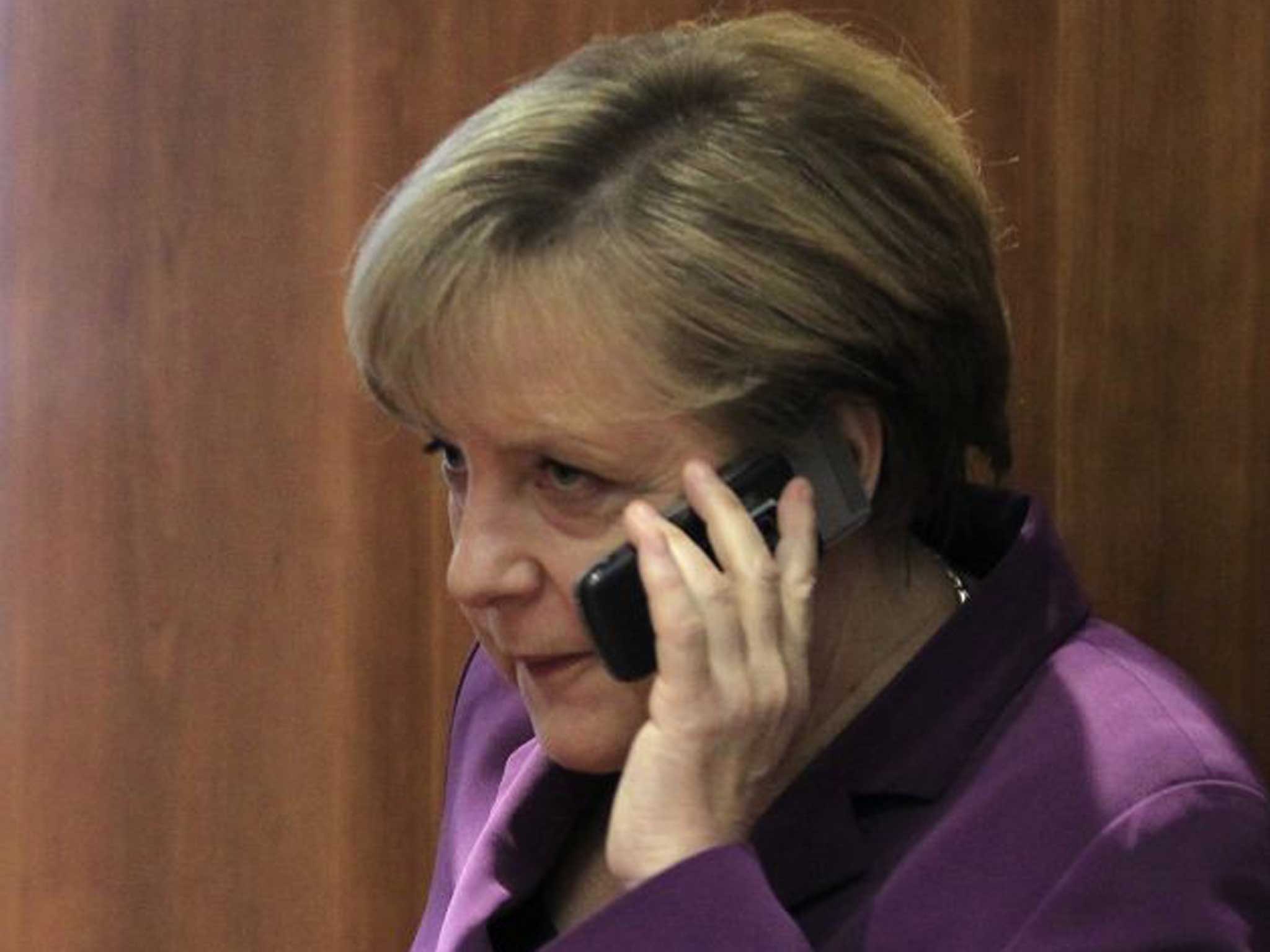 American spies may have snooped on Angela Merkel's mobile phone for more than ten years, according to reports in Germany.
The magazine Der Spiegel also reported that President Barack Obama told the German Chancellor he would have stopped it had he known about it.
The magazine reported that Merkel's mobile had been on a National Security Agency list of tracked phones since 2002 - before she was even Chancellor - and until this year.
Earlier this week Germany's foreign ministry summoned the American ambassador, to discuss the intrusion.
After the allegations first surfaced, Ms Merkel said: "It's become clear that for the future, something must change - and significantly.
"We will put all efforts into forging a joint understanding by the end of the year for the co-operation of the (intelligence) agencies between Germany and the US and France and the US, to create a framework for the co-operation."
In a secret document cited by Der Spiegel, the NSA said it had a "not legally registered spying branch" in the US embassy in Berlin, the exposure of which would lead to "grave damage for the relations of the United States to another government".
The magazine said it was not clear whether Merkel's conversations were recorded or that other data, like contacts and calls times, had been logged.
Obama apologised to Merkel when she called him on Wednesday to seek clarification on the issue, Der Spiegel wrote, citing a source in Merkel's office.
Join our commenting forum
Join thought-provoking conversations, follow other Independent readers and see their replies