Nuremberg rallies to repair crumbling Nazi heritage site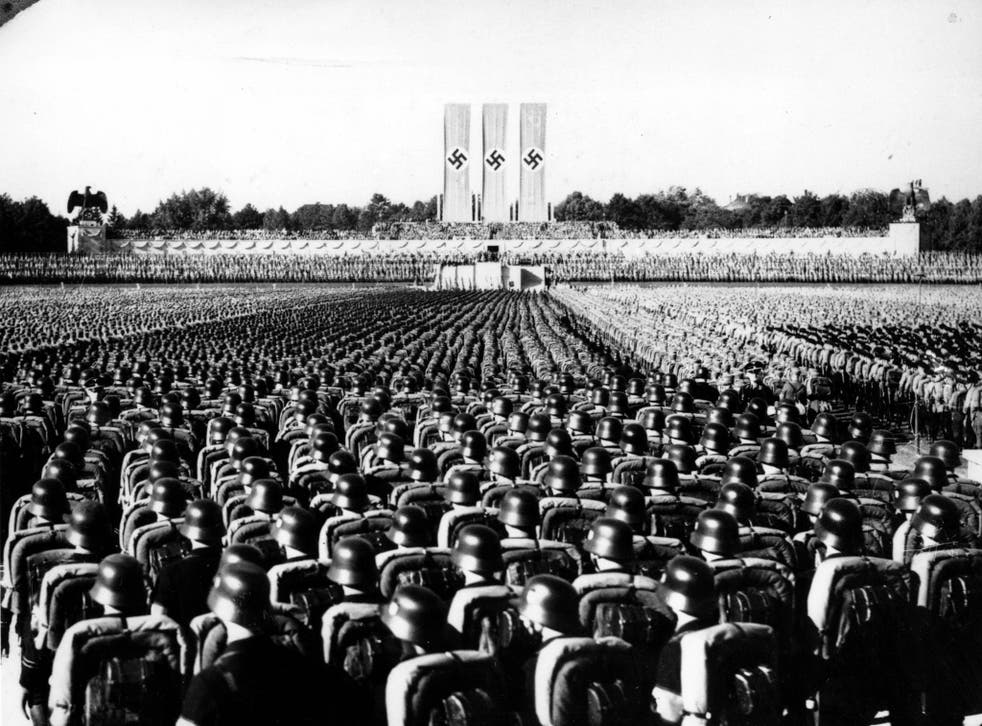 Officials in the German city of Nuremberg have announced controversial plans to spend up to €70m (£60m) on renovating the city's vast yet dilapidated Nazi Party rally grounds, used by the documentary filmmaker Leni Riefenstahl as a haunting backdrop for her Hitler propaganda film Triumph of the Will.
The 11 sq km site, which includes 24 towers and a so-called "Zeppelin Tribune" from which the Nazi leader gazed out on to the uniformed ranks of the party faithful, was designed in part by Albert Speer, the Nazi minister who was also Hitler's chief architect. It was never completed.
But the complex, which is visited by more than 200,000 tourists a year, has been slowly disintegrating since the end of the Second World War, and several structures are now in danger of collapsing altogether.
Nuremberg's mayor, Ulrich Maly told Süddeutsche Zeitung today that the sorry state of the rally grounds had left the city council with some awkward choices. "Demolishing the buildings would provoke international outrage – so we are going to renovate the complex, but this does not mean that we are sprucing it up," he insisted.
Mr Maly said that although parts of the complex had been demolished in the 1960s to make way for housing, further demolition was now impossible as the site was protected. He said many in the city were in favour of simply allowing the rally grounds to go on disintegrating as it would "symbolise the passing of an era" that was meant to last 1,000 years.
Yet the mayor pointed out that if the city allowed the buildings to decay unchecked, it would be obliged to fence them in or otherwise put them off limits in order to protect the public. "So we have decided to renovate to a certain degree," Mr Maly said. "But we shall not be looking to match the original sandstone.".
The renovation work will also ensure that graffiti left by Allied soldiers at the end of the war will remain untouched and that repairs are carried out on a mosaic on the ceiling of the Zeppelin Tribune's so-called "Golden Hall".
The site was the centrepiece of Riefenstahl's film of the 1934 Nazi Party rally, which portrayed Hitler as a virtual demi-god who descends on Nuremberg in his private plane. He is welcomed by thousands gleefully chanting "Sieg Heil" and giving the Nazi salute.
Despite being a blatant Nazi propaganda film, Triumph of the Will has been described as "possibly the greatest documentary ever made" because of the revolutionary techniques used to make it. The film remains banned in Germany.
Register for free to continue reading
Registration is a free and easy way to support our truly independent journalism
By registering, you will also enjoy limited access to Premium articles, exclusive newsletters, commenting, and virtual events with our leading journalists
Already have an account? sign in
Register for free to continue reading
Registration is a free and easy way to support our truly independent journalism
By registering, you will also enjoy limited access to Premium articles, exclusive newsletters, commenting, and virtual events with our leading journalists
Already have an account? sign in
Join our new commenting forum
Join thought-provoking conversations, follow other Independent readers and see their replies