OPCW: Albania rejects US request to host destruction of Syrian chemical weapons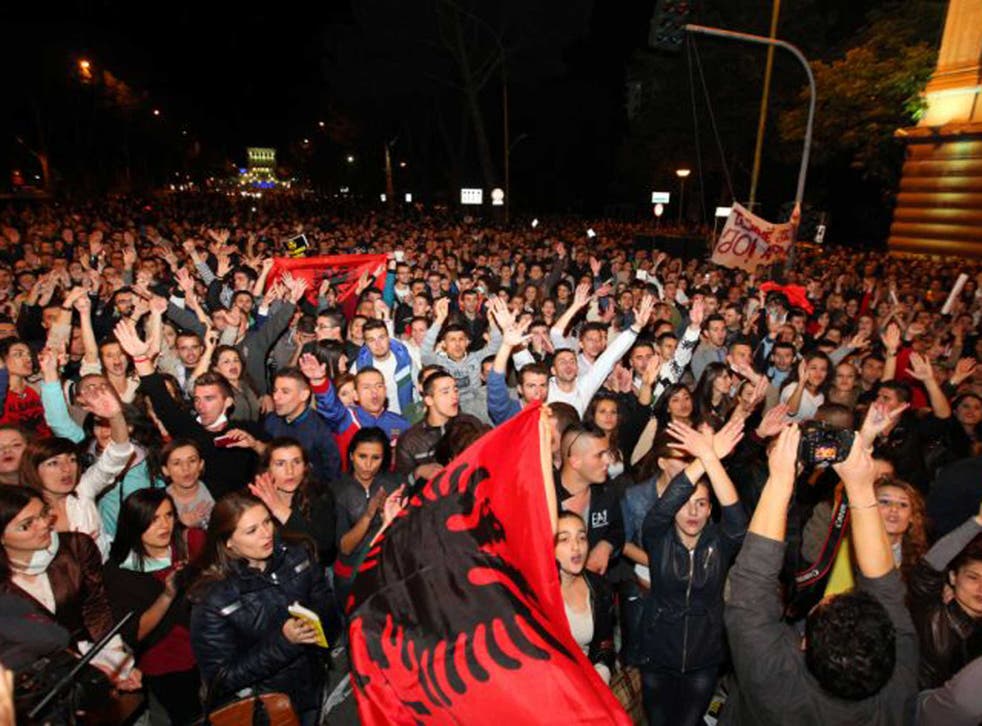 Albania has refused a US request to be the location that hosts the destruction of Syria's chemical weapons, dealing a blow to a US-Russian accord to eliminate arms from the country's protracted civil war.
Negotiations became tense as the Organisation for the Prohibition of Chemical Weapons (OPCW) in The Hague reached the Friday deadline for a step-by-step plan to destroy1,300 tonnes of Syria's sarin, mustard gas and other chemical agents.
After Albania said it would not allow the destruction in their country, the Nobel Peace Prize-winning body said it had adopted a plan on Friday night establishing deadlines in the destruction process.
Protests had been steadily growing in the run up to the deadline and hundreds of demonstrators had gathered in Albania earlier that day to protest against the Government potentially agreeing to destroy the stockpile of chemical weapons surrendered by President Bashar-al-Assad's regime.
Albania's refusal marked an unprecedented break from its traditionally staunch allegiance to Nato ally Washington and could make meeting destruction deadlines difficult.
"It is impossible for Albania to get involved in this operation," Prime Minister Edi Rama said in a televised broadcast to the nation.
"We lack the necessary capacities to get involved in this operation."
In Washington, US State Department spokeswoman Jen Psaki said several other nations "are seriously considering ... hosting the destruction efforts," but there was no immediate indication of where the United States or Russia might look next to dispose of thousands of tonnes of toxic waste.
The plan adopted by the OPCW on Friday called for the "most critical" chemicals to be transported out of Syria by 31 December, with the removal of all declared chemical substances and precursors, except for isopropanol, one of two key ingredients for sarin, no later than 5 February 2014.
Under the plan, Syria's chemical weapons facilities would be gradually destroyed between 15 December and 15 March, while the destruction of the priority chemical weapons would be completed outside Syria by 31 March. All other declared chemical materials would be eliminated by 30 June.
Still to be worked out is how to safely transport the chemical weapons through contested territory to a port in northern Syria to be shipped abroad.
Once the chemicals are safely out of Syria, the pressure will be off for them to be destroyed in the short term, but diplomats are concerned they could be targeted by militants or stolen and sold on the black market.
Additional reporting by Reuters
Join our new commenting forum
Join thought-provoking conversations, follow other Independent readers and see their replies