Osama Krayem: Swedish jihadist linked to Brussels bombings charged with 'terrorist murder' over Paris attacks
Krayem was caught on CCTV with one of the Brussels bombers and his DNA was also found in flats used by the Paris attackers
Lizzie Dearden
Wednesday 20 April 2016 16:41 Comments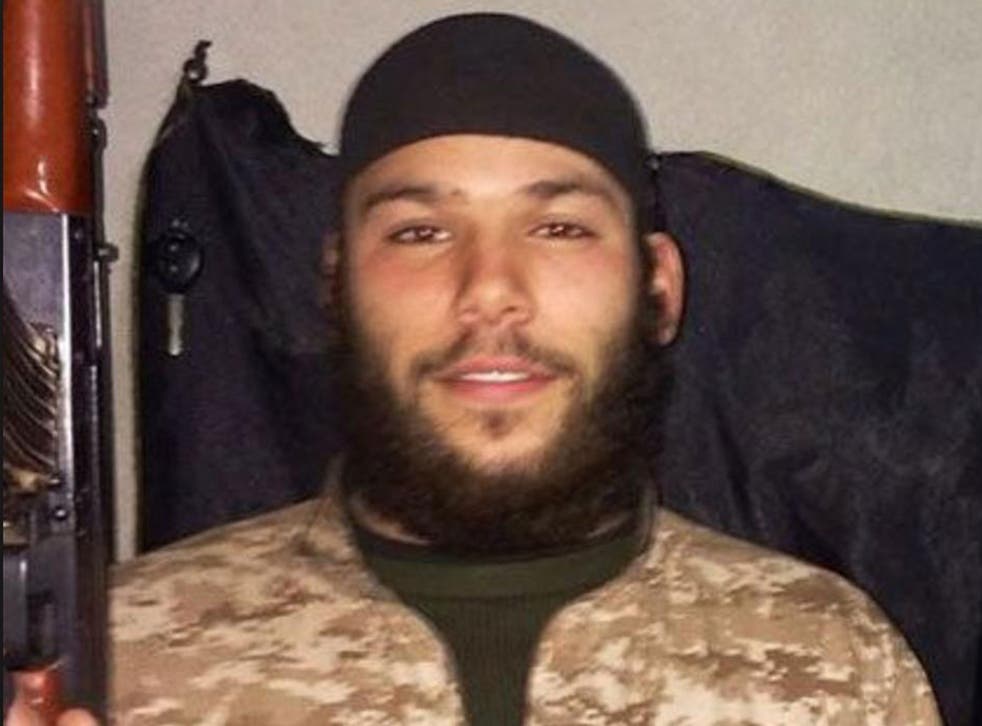 A Swedish man has been charged with "terrorist murder" over his alleged role in the Paris attacks as the hunt for members of the Isis network that orchestrated the atrocity continues.
The man, named as Osama K by authorities, has already been handed the same charge over the Brussels bombings earlier this month but a new indictment was released on Wednesday.
"Within the framework of the ongoing federal investigation into the terrorist attacks in Paris…he has been charged with terrorist murder and participation at the activities of a terrorist group," a spokesperson for the Belgian federal prosecutor's office said.
"He appeared this morning before the pre-trial chamber of the Brussels court, which extended his detention with one month."
The 23-year-old Swedish national has previously been identified as Osama Krayem by local media, who said he appeared in a 2005 documentary on integration in Malmo as a child.
The latest charges come as links continue to emerge between the Isis cells that carried out the attacks in France and Belgium.
Investigators said that DNA evidence placed Krayem in several safe houses used by Isis militants to prepare for the Paris attacks, including one where explosives were found in Rue Henri Bergé, Schaerbeek.
Krayem was already suspected of buying the suitcases used for the Brussels Airport bombs and was also caught on CCTV with Metro bomber Khalid el-Bakraoui shortly before he blew himself up.
He was also linked to Paris attacker Salah Abdeslam, who picked him up from Ulm in Germany in a rented car on 3 October, but his precise role in the plot is unclear.
In pictures: Paris attacks

Show all 25
The pair drove to Belgium with another suspect known only under the aliases Amine Choukri and Monir Ahmed Alaaj, who was arrested with Abdeslam and has been charged with terrorist murder.
He is known to have fought for Isis in Syria, with relatives saying he "disappeared" from Malmo after allegedly trying to recruit friends, and later called to say he had joined the so-called Islamic State.
A photo posted on his Facebook page in January 2015 showed him wearing military fatigues and holding a Kalashnikov in front of an Isis flag.
Krayem re-entered Europe carrying a fake passport in the name of Naïm Al Hamed, supposedly a 28-year-old Syrian man from Hama, and also used the alias and Omar Abdelkader.
He is believed to have arrived on the Greek island of Leros on 20 September last year, travelling on to a centre for asylum seekers in Ulm with refugees alongside Choukri, whose real name has not been released by Belgian authorities.
Eight of the Paris attackers were killed during the massacres, while suspected ringleader Abdelhamid Abaaoud died in a police raid days afterwards and Abdeslam is in custody.
Paris attacks: Abrini arrested
Mohamed Abrini, 29, was wanted in connection with the atrocity but evaded security services until he was arrested in Brussels on 8 April – the same day Krayem was detained.
He admitted being the "man in the hat" who fled the Belgian capital's airport after two suicide bombers detonated their vests as part of attacks that left 32 people dead.
Dozens of people have been arrested as European authorities swoop on Isis militants and alleged supporters linked to atrocities in both cities.
The European Union has called for the speedier adoption of measures to toughen security and counter-terrorism co-ordination among member states.
A plan proposed by the European Commission a year ago still needs changes to close intelligence gaps and operational holes, the EU executive said.
"The EU can and must provide the right framework and tools for this, but what will make the difference is how member states use them," European Commission First Vice-President Frans Timmermans said.
The issue will be on the agenda at a meeting of EU justice and interior ministers on Thursday.
Register for free to continue reading
Registration is a free and easy way to support our truly independent journalism
By registering, you will also enjoy limited access to Premium articles, exclusive newsletters, commenting, and virtual events with our leading journalists
Already have an account? sign in
Join our new commenting forum
Join thought-provoking conversations, follow other Independent readers and see their replies