Outcry in Italy after teacher says she was sacked for being a lesbian
Education Minister promises inquiry into 'discrimination' by nuns at state-funded school
Michael Day
Monday 21 July 2014 19:46 Comments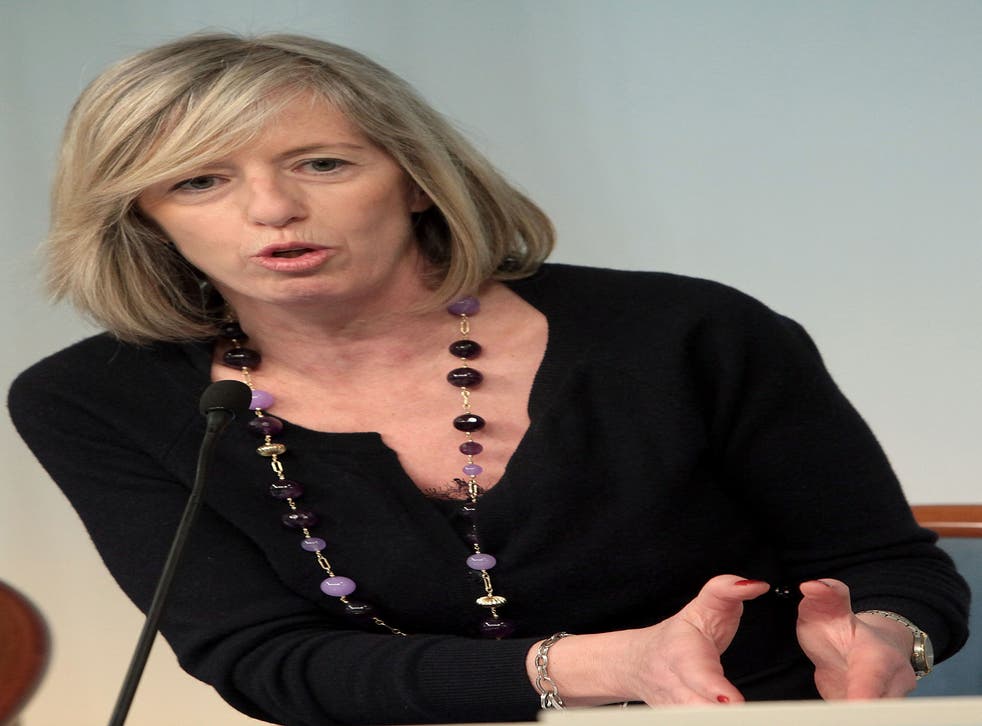 Italy's Education Minister has promised an inquiry after a female teacher claimed she was forced out of her job because she is gay. Her removal from the state-funded Institute of the Sacred Heart in the northern town of Trento has angered equality campaigners and focused attention once again on the country's record on gay rights.
The headteacher, Mother Superior Eugenia Libratore, said that the teacher's contract was not renewed after an assessment of her "ethical and moral" profile, according to a report in La Stampa newspaper.
Mother Libratore issued a statement denying that the teacher had been sacked. But her account seemed to reinforce the suggestion that she lost her job on account of her sexual orientation.
"Rumours reached me that she was lesbian and I spoke with her about it in order to understand if she had personal problems," said Mother Libratore.
"If you're a lesbian, you say so. If she's hiding it, I want to understand if there are problems, how she intends to conduct herself, because I'm responsible for 1,000 students and 137 staff; I have educational responsibilities. She didn't even reply and she left."
The teacher, who wishes to remain anonymous, told Il Fatto Quotidiano newspaper: "I taught at the school for five years, with no problems; in fact, the director and the parents were enthusiastic about my work. Last Wednesday I saw the headteacher, assuming it was about a new contract, but instead she began with strange questions... whether it was true that I had a girlfriend and if I was a lesbian. Of course, I refused to answer – I felt offended by her questioning something that was so private."
Ivan Scalfarotto, the junior reforms minister, and equality campaigner in Prime Minister Matteo Renzi's centre-left Democratic Party, said the teacher's dignity had been "violated". He said the episode was "even more intolerable given that this school receives state funds".
He added it was "necessary to reflect on the theme of homophobia in our country and the fact we can no longer put off a law that condemns the worst forms of intolerance and discrimination".
Enrico Lillo, the regional president of Silvio Berlusconi's right-wing Forza Italia party, also attacked the teacher's treatment. "To have to learn that in 2014 a teacher has been fired for reasons linked to her sexual orientation is completely unacceptable," he said.
This surprising new adherence by some Italian conservatives to the cause of lesbian and gay equality may have been prompted by Mr Berlusconi's own volte-face on the issue.
For years Mr Berlusconi's party has blocked attempts to introduce civil partnerships for same-sex couples. But in June this year the disgraced three-times premier surprised campaigners by announcing that he was now joining the battle for lesbian and gay rights.
Stefania Giannini, the Education Minister, promised an immediate inquiry into events in Trento. "If it's confirmed that we're dealing with a case related to discrimination on grounds of sexual orientation, we will act with appropriate severity," she said.
Register for free to continue reading
Registration is a free and easy way to support our truly independent journalism
By registering, you will also enjoy limited access to Premium articles, exclusive newsletters, commenting, and virtual events with our leading journalists
Already have an account? sign in
Register for free to continue reading
Registration is a free and easy way to support our truly independent journalism
By registering, you will also enjoy limited access to Premium articles, exclusive newsletters, commenting, and virtual events with our leading journalists
Already have an account? sign in
Join our new commenting forum
Join thought-provoking conversations, follow other Independent readers and see their replies