Panama Papers: Icelandic Pirate Party 'ready' to form part of government in event of snap election
A poll in March showed the political group is now Iceland's biggest with 37 percent of voters backing it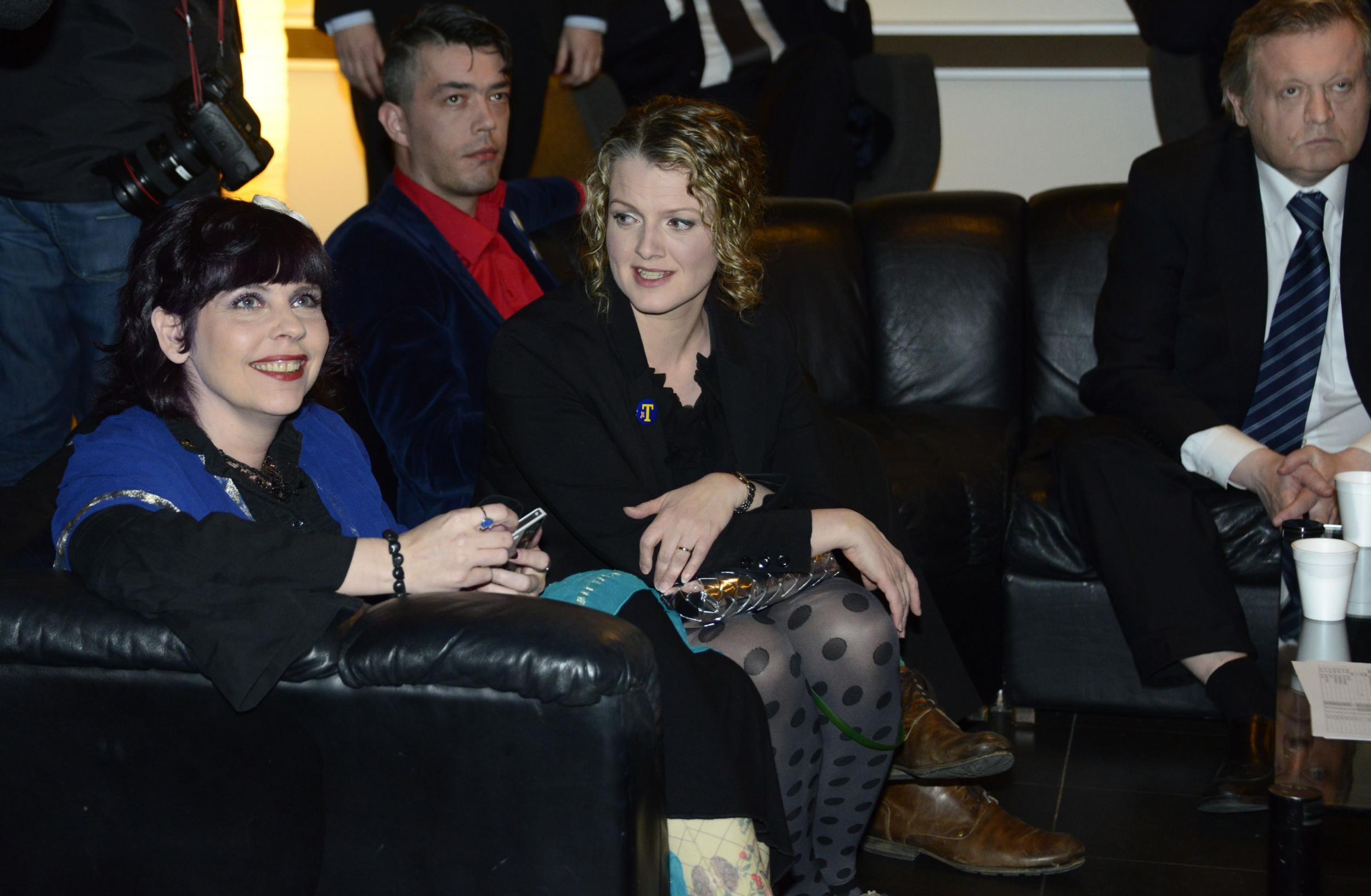 A member of the hugely popular and self-styled Robin Hood party of Icelandic politics has said she is "ready" to form a government in the event of a snap election, amid calls for the beleaguered Prime Minister to resign over the leaked Panama Papers.
The Pirate Party, which has gained significant leads in recent polls, appears to be garnering momentum as Icelanders' faith in the established parties wears thin.
A recent poll said the political group, which has advocated the loosening of drug regulations and forced through a law legalising blasphemy, is now the island's most popular with over 36 per cent of voters backing it.
Leaked files from Panamanian law firm Mossack Fonseca – that helps clients shield details of their wealth in offshore tax havens – has put immense pressure on Mr Gunnlaugsson and his wife to answer questions about their financial affairs.
In the biggest data leak so far, 11 million documents were passed to the German newspaper Seddeutsche Zeitung, which shared them with 107 media organisations around the world. The leak shows Mr Gunnlaugsson co-owned Wintris Inc. with his wife Anna Sigurlaug Pálsdóttir.
Court records seen by the BBC show Wintras had investments in the bonds of three major Icelandic banks which collapsed during the 2008 financial crisis. The company is listed as a creditor with millions of dollars in claims in the banks' bankruptcies.
Following the claims, the Prime Minister has faced calls in the Alþingi to stand aside. A vote of no confidence, however, is unlikely to pass the house considering the high number of coalition representatives.
Speaking about her party's prospects to The Independent Birgitta Jónsdóttir, one of the Pirate's three MPs and the current spokesperson, said: "In these strange times anything is possible."
She added: "It's a really liquid situation. But, of course, if it happens we are ready. We have been asked time and time again since we scored so high in the polls. We are ready.
Ms Jónsdóttir said that news of the Prime Minister's financial affairs really felt "like the day after the financial collapse" in 2008 that decimated Iceland.
She added: "It's this same complete lack of trust, the collapse of ethics. I felt sick. Honestly I felt shocked. Then anger."
The protest Pirate Party was founded by a group of activists, poets and hackers in 2012 as an extension of the international movement of the same name. It managed to win three of the 63 seats in Alþingi, at the last election in April 2013.
Ms Jónsdóttir added:"I know in my heart this Prime Minister is not going to step down. So the only choice the general public in Iceland have is to stand outside the Parliament house and scream at it – and hope that the people inside will listen."
"What would the Pirate Party do differently? First of all I think it is very important before an election it is clear what this government is going to do because you always have to do coalition governments in Iceland. So you have to be clear what the parties working together are going to be doing – that is not negotiated after election. It is a tradition. It has to be clear we can't do everything, we'll take things one step at a time."
Iceland's prime minister walks out of interview over tax questions
The Pirate's three MPs are Helgi Hrafn Gunnarsson, Jón Þór Ólafsson and Ms Jónsdóttir – though, in keeping with their radical ideals the party, nominally, has no leader. The Pirate's website adds: "Pirates in parliament divide positions of responsibility among themselves. Therefore the role of party group chairperson will rotate on an annual basis. Birgitta is currently chairperson."
Writing for The Independent in January this year, Ms Jónsdóttir outlined her intentions if the party ever took over the reins of power in the Icelandic parliament.
"People in Iceland are sick of corruption and nepotism," she wrote. "The Icelandic Pirate Party will not be able to solve all of the ingrown problems in Iceland but it will certainly be able to offer new hardware, complete with a new set of rules based on how we operate as a collective community.
"We want to be the Robin Hood of governments, transferring the power from those at the top to the general public of Iceland"
Join our commenting forum
Join thought-provoking conversations, follow other Independent readers and see their replies