Paris attacks: 70 staff have security clearance revoked for suspected 'radicalisation' at French airports
The staff members all work in areas including baggage handling and aircraft refuelling, officials said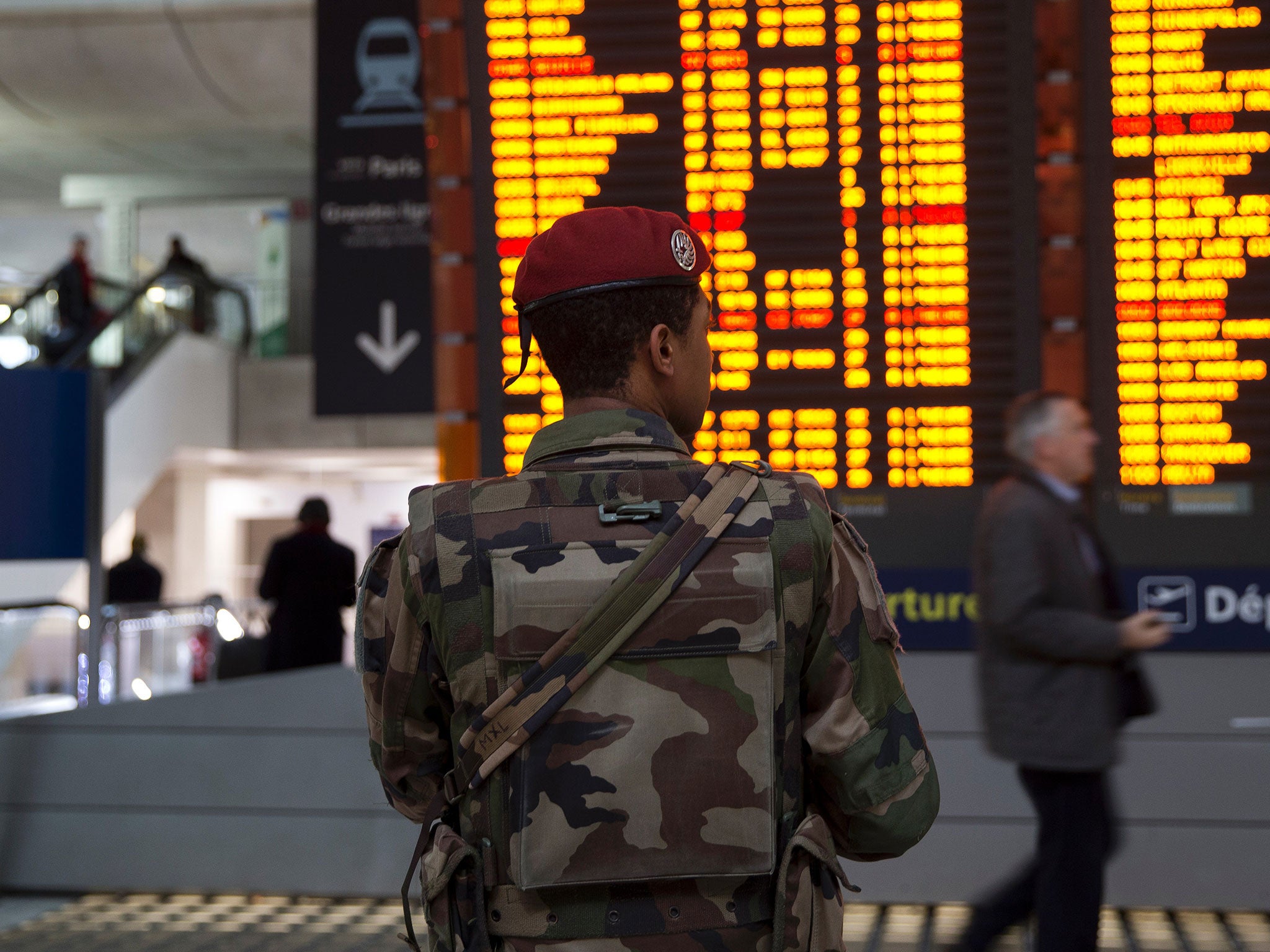 At least 70 staff working in the high-security areas of Paris airports have had their passes revoked because of suspected radicalisation.
Since the terror attacks that killed 130 people in the French capital last month and Isis' downing of a Russian passenger jet, employees have been under increased scrutiny.
The Aeroports de Paris (ADP) group told CNBC that all 70 staff to have security access revoked worked at Charles de Gaulle Airport, the largest in France, and were from subcontracted companies.
Around 500 external firms supply staff for operations including baggage handling, aircraft refuelling and runway maintenance.
Augustin de Romanet, chief executive of ADP, told French media that 4,000 employees' lockers had been searched under emergency powers at its two airports – Charles de Gaulle and Orly.
"Nearly 70 red badges were withdrawn after the attacks, mainly for cases of radicalisation," he said at a press conference.
"To be one of the 85,000 people in the secure zone, you must have a red (security) badge.
"And to have that badge, you have to be cleared by a police investigation, and if you work for a company that carries out security checks of in-flight luggage, you need three police checks."
In pictures: Paris attacks
Show all 25
"Salafist documents" and annotated Korans were among the evidence for suspected Islamist radicalisation cited by Europe 1 Radio.
"Suspicious behaviour" including allegedly refusing to work under a female manager was also reportedly used as a basis to withdraw security clearance.
A suspected terror cell linked to the Paris attackers were allegedly planning an attack on Charles de Gaulle airport and Paris' financial district of La Defense.
Police said they foiled the plot with a raid in Saint-Denis on 18 November where Isis militant Abdelhamid Abaaoud died alongside his cousin and an unidentified man.
Join our commenting forum
Join thought-provoking conversations, follow other Independent readers and see their replies