Paris attacks: EU ministers consider Europe-wide CIA-style intelligence agency and increased border security checks
Interior ministers met to discuss the measures in Brussels today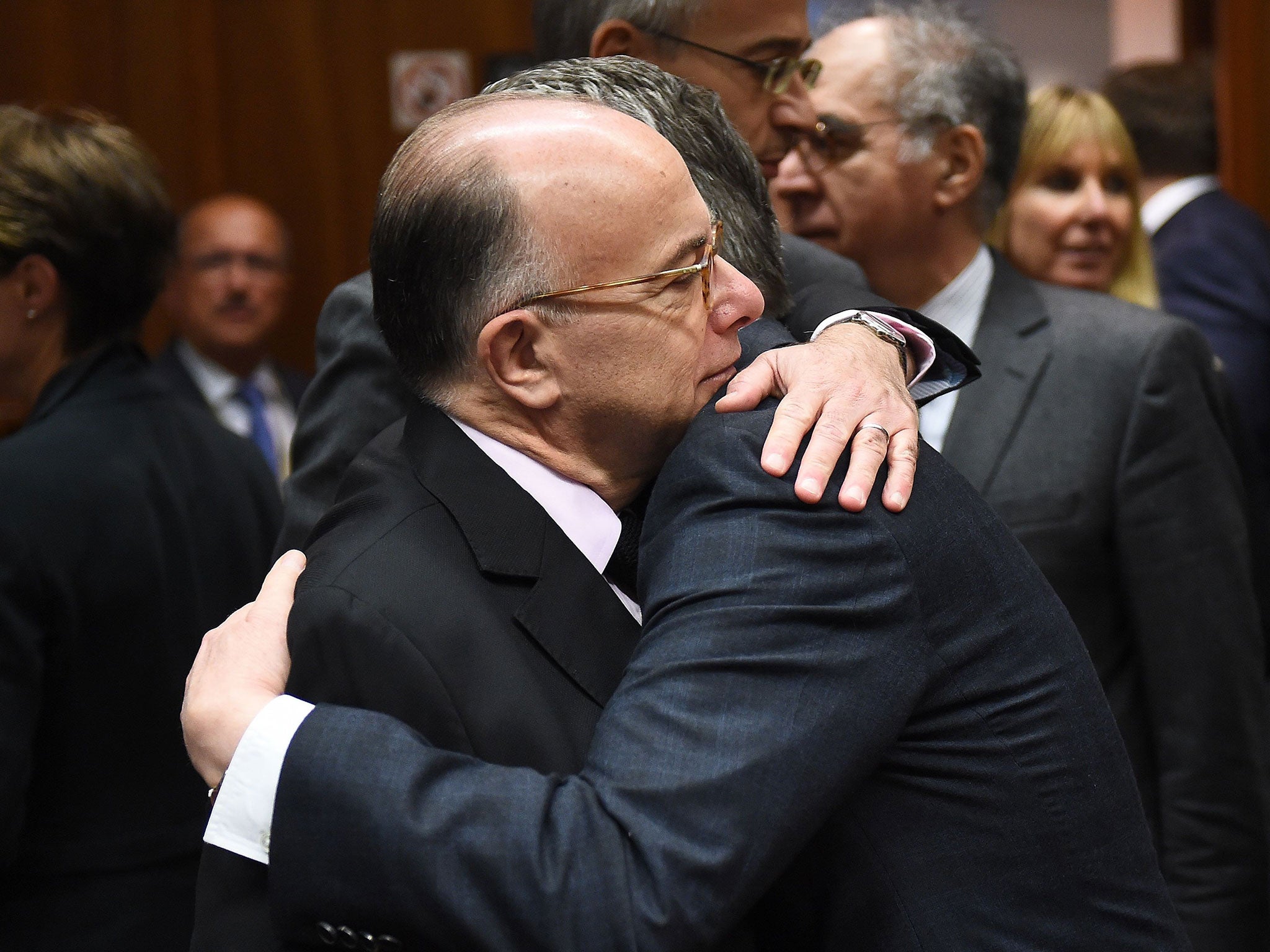 A European equivalent of the CIA could be founded to bring together 28 member states' intelligence following the Paris attacks.
Numerous failings have been identified since the massacres that killed 130 people a week ago today, driving calls from the European Commission for increased co-operation through a joint agency.
The supposed "mastermind" of the attacks, Belgian Isis militant Abdelhamid Abaaoud, had already been sentenced to 20 years imprisonment in absentia for recruiting jihadists for the group and linked to several failed terror plots.
Gun shots heard in Saint-Denis street
Authorities assumed he was Syria but coalition planes attempting to kill him could not locate him in Raqqa and CCTV later revealed he was not only in Paris, but freely travelling on the city's Metro during the attacks.
He was eventually tracked to a flat in Saint-Denis on Wednesday morning and killed in a police raid but a co-conspirator, Salah Abdeslam, remains at large.
He and his brother, Brahim Abdeslam, had been arrested by authorities in Belgium after attempting to travel to Syria, but had not been reported to French intelligence services over suspected links to Isis.
A spokesperson for the Belgian public prosecutor's office said: "We knew they were radicalised and might visit Syria but they showed no sign of a possible threat.
"Even if we had reported it to France, I doubt we could have stopped (the attacks)."
French police also had a file on gunman Omar Ismaïl Mostefai, who to Syria in 2013, and another attacker, Sami Amimour, who was previously arrested for suspected terror links in 2012.
At an extraordinary meeting in Brussels today, EU interior ministers agreed to increase security checks for all travellers entering the Schengen area, including European citiziens.
Luxembourg justice minister Etienne Schneider, who chaired the emergency meeting, said quick and strengthened action "is not an option but an obligation."
The world mourns Paris attacks - in pictures
Show all 25
The French interior minister, Bernard Cazeneuve, had called for tightened security at the external borders of the Schengen area, saying: "Terrorists are crossing the borders of the European Union."
Following today's meeting of the Justice and Home Affairs Council, he said that EU interior and justice ministers assigned the European Commission to draw up a proposal to allow for "the systematic control" of all people entering the passport-free zone.
Cazeneuve said such controls would be "a crucial change" since current measures have proved ineffective at preventing extremists returning home from Syria and Iraq.
Theresa May, the Home Secretary, said the EU must quickly implement beefed-up border security measures that have already been agreed on but not enacted.
Additional reporting by agencies
Join our commenting forum
Join thought-provoking conversations, follow other Independent readers and see their replies