Paris attack: Role of 'mastermind' Abdelhamid Abaaoud hints at link between atrocity and Isis stronghold of Raqqa
The part allegedly played by Abdelhamid Abaaoud suggests an evolving approach to attack planning by the militants
Paul Peachey
Monday 16 November 2015 22:32 Comments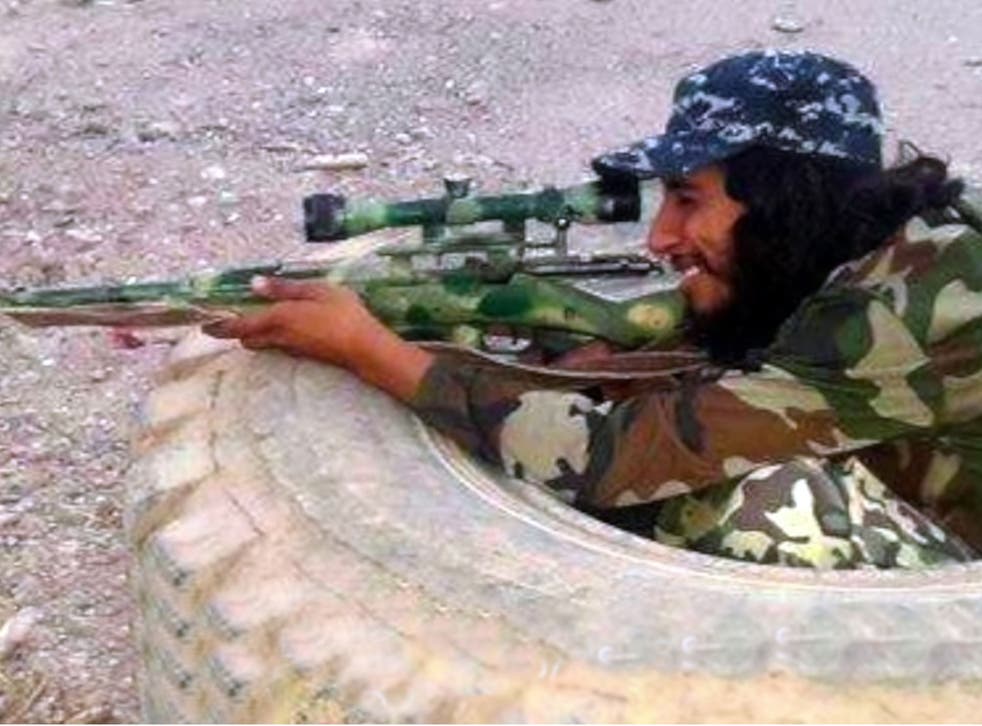 There is increasing evidence of a thread connecting the Isis stronghold of Raqqa with the plotters who carried out the Paris attacks.
An analysis by the Henry Jackson Society of 32 terrorist plots in 10 European countries until August this year found that in most cases there was no known direct link between European-based militants and the Syrian leadership –even if many were inspired by Isis propaganda.
The previous Isis approach saw leaders provide broad details of a mission to small groups of local militants and allowed them to organise the detail.
Friday's atrocity seems very different. The alleged mastermind – Abdelhamid Abaaoud, 27, a Belgian-Moroccan – fled to Syria in January after commandos shot dead two members of an Isis sleeper cell planning for a terrorist spectacular in Belgium.
He is the suspected link man between militants involved in a number of plots before the Paris attacks and Isis leaders in Syria. His role suggests an evolving approach to attack planning by Isis.
Timeline of Paris attacks
The attacks in Paris suggest the use of directed sleeper cells with operatives who are battle-hardened or trained in Syria, with numerous links to the multi-ethnic Brussels district of Molenbeek, a crucible of jihadist activity.
Four of the Paris attackers are known to have been French with the fifth suspected to be a Syrian who was stopped and fingerprinted while passing through Greece in October.
Greece was also the country where a mobile phone was traced that was used by Abaaoud to contact members of the Belgian cell before the raid in January, according to officials quoted by CNN. During the planning for that attack, Abaaoud and the plotters used an elaborate coded language to make calls between themselves.
The world mourns Paris attacks - in pictures

Show all 25
Similarly, a senior Belgian official has suggested that the Paris plotters could have used encrypted messages via Playstation 4 consoles to communicate with each other.
The source of the assault guns used in the Paris attacks remains unclear but security officials have spoken of a growing threat from guns smuggled from Eastern Europe, including by Bulgarian criminals.
It is also clear that planning for the attack took advantage of failures to prevent the movement of the bombers across Europe. A senior Turkish official flagged one of the suicide bombers, Omar Ismail Mostefai, to French counterparts in 2014 but received no response.
The Paris case also highlights the potential role of played by radical clerics. The authorities in France and Belgium have been accused of failing to crack down on hard-line Salafist preachers – who have the same radical puritan ideology as Islamic state – who have infiltrated some mosques and helped send young people to Syria.
Mostefai, a petty criminal who was brought up on the outskirts of Paris, reportedly came into contact with a hard-line preacher in Chartres where his family moved to try to put him on the straight and narrow.
In September last year, a spokesman for Isis encouraged supporters to carry out attacks in the West, however crude they might be. If they were unable to find explosives of guns, supporters were encouraged to target military and police by smashing their heads with rock, running them over in cars or by poisoning.
But the Paris attacks suggest a level of sophisticated planning that brought together deadly weaponry and people across open borders for the attack, along with co-ordinated tactics.
Register for free to continue reading
Registration is a free and easy way to support our truly independent journalism
By registering, you will also enjoy limited access to Premium articles, exclusive newsletters, commenting, and virtual events with our leading journalists
Already have an account? sign in
Join our new commenting forum
Join thought-provoking conversations, follow other Independent readers and see their replies