Paris attacks: Turkish police arrest man suspected of 'scouting' targets for Isis
Counter-terrorism police tracked the Belgium national to a luxury hotel in the southern coastal city of Antalya
Alexander Sehmer
Saturday 21 November 2015 10:19 Comments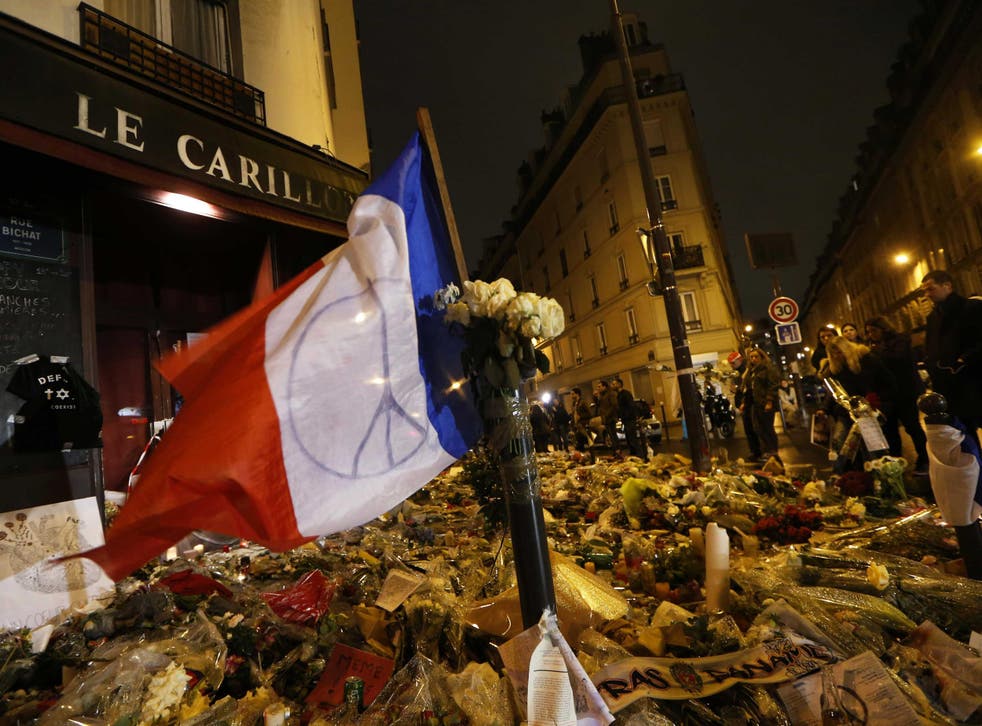 Turkish authorities have arrested three people incuding a man suspected of having acted as a 'scout' for those behind the Paris attacks, which killed 130 people, according to the private Dogan news agency.
The state run Anadolu Agency said police arrested the men - two Syrians and a Belgium national identified as 'Ahmet D' - in the southern coastal city of Antalya.
Dogan identified the Ahmed D as Ahmet Dahmani, a 26-year-old Belgian of Moroccan descent, and said he was suspected of exploring areas of the French capital that were later targeted in the attacks.
Counter-terrorism police tracked him to a luxury hotel in the Manavgat district of the city after he arrived on a flight from Amsterdam, Dogan said.
The other two men were arrested on the suspicion they were planning to help Dahmani cross the Turkish border into Syria.
Separately, Turkey deported a number of Moroccan individuals who have been detained at Istanbul airport over alleged links to Isis, the group behind the Paris attacks.
In Belgium, a security lockdown was put in place across the Brussels region after national crisis centre raised its terrorism alert to the highest level, indicating a "serious and immediate threat".
Heavily armed police and soldiers were on patrol on Saturday morning at key intersections of the Belgian capital, home to more than one million people and the location for key EU and Nato offices.
Abdelhamid Abaaoud, the suspected organiser of the Paris attacks, killed during a raid by French police in the Paris suburb of Saint-Denis last week, was a Belgium national.
Five of the attackers had links to France and Belgium and Brussels has so far filed terrorism charges against three people relating to the Paris attacks.
Victims of the Paris attacks

Show all 33
In Paris, one week on from the attacks, many Parisians lit candles and paid tribute to the victims with silent reflection.
Others sang and danced on Place de la Republique on Friday night, in the heart of a trendy neighbourhood where scores of people were killed, deciding that enjoying themselves was the best way to defy the terrorists.
A manhunt remains under way for Salah Abdeslam, the Paris attacker who escaped the bloodshed on 13 November.
Another seven attackers were killed. French authorities have identified all but one of them.
Former Bataclan owner wants show to go on after Paris attacks
In a separate development, European ministers meeting in Brussels on Friday promised tighter border controls in order to better track the movements of jihadis with European passports travelling to and from warzones in Syria.
Two of the seven attackers entered Europe through Greece, according to French prosecutors.
(Additional reporting by agencies)
Register for free to continue reading
Registration is a free and easy way to support our truly independent journalism
By registering, you will also enjoy limited access to Premium articles, exclusive newsletters, commenting, and virtual events with our leading journalists
Already have an account? sign in
Join our new commenting forum
Join thought-provoking conversations, follow other Independent readers and see their replies