Paris attacks: US politician Jack Lindblad claims Charlie Hebdo killings were by 'US and Mossad' to keep Israel's Netanyahu in power
The politician has voiced the latest in a line of conspiracy theories surrounding the Paris attacks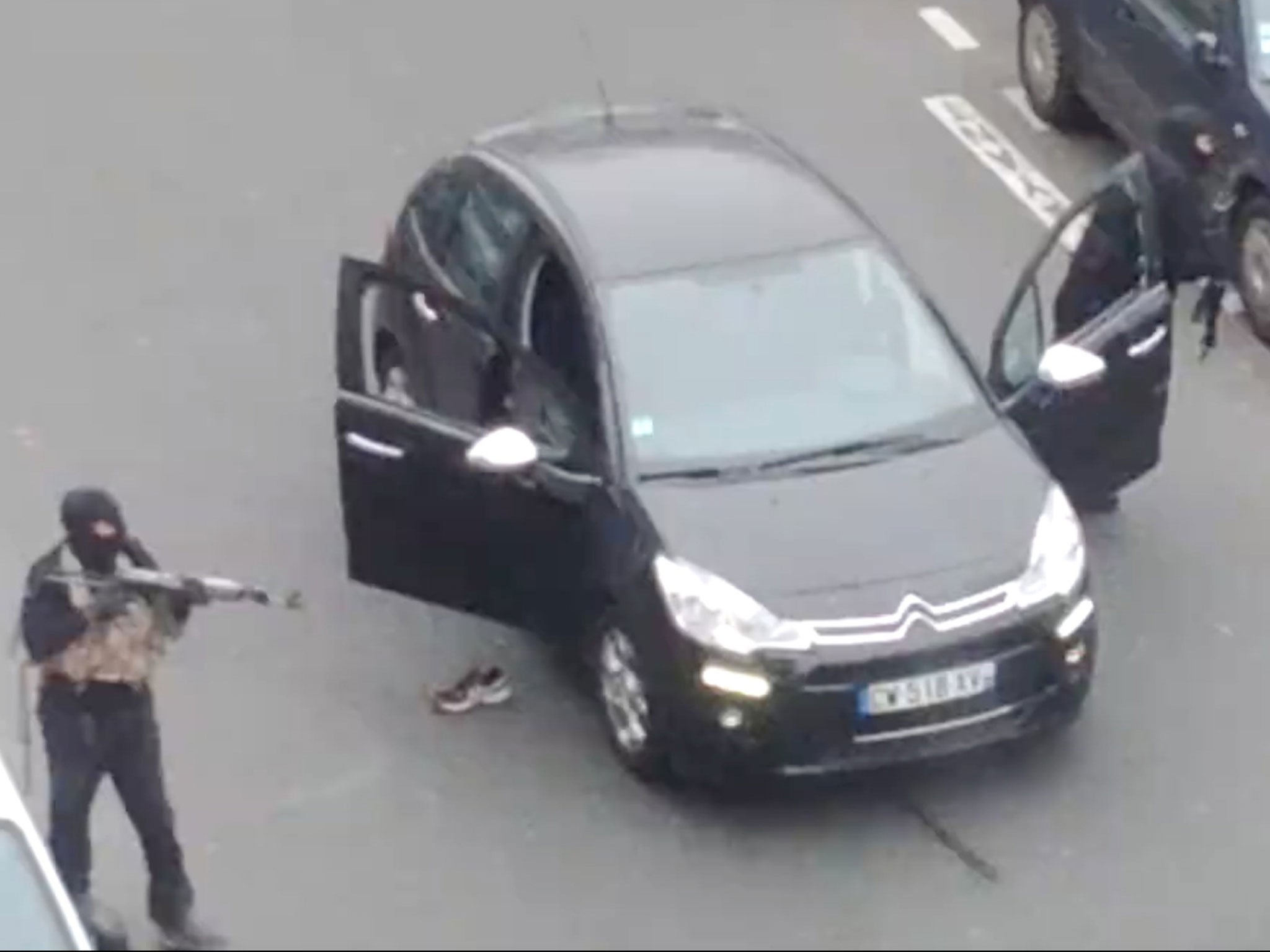 A US Senate candidate has voiced his own theories on what he believes is real reason behind the brutal attacks in Paris last week, claiming that the killings were not the work of terrorists but of the US and Mossad in a bid to keep Israel's current Prime Minister in power.
Speaking to PressTV, Jack Linblad, of the Green Party of LA County Council, claimed that the actions of the Kouachi brothers and Amedy Coulibaby, who collectively shot and killed 17 people in three separate and shocking attacks in Paris, were not acting on their extremist religious beliefs but were instead carrying out orders from the US and Mossad.
Mr Linblad added that he believed the bloody attacks had been orchestrated to keep Europe "under [Benjamin] Netanyahu's thumb" and to ensure the Israeli leader stays in power.
In pictures: Charlie Hebdo demonstration, Paris
Show all 20
He went on to claim that the Kouachi brothers' getaway car, which was left outside of satirical magazine Charlie Hebdo's offices during an attack that left 11 journalists and one police officer dead, was left purposefully by a Mossad agent, while one of the terrorists' passports had been left at the scene "intentionally… just like 9/11". He called the markings a "false flag".
A video has since been released by the Isis militant group praising the Paris attacks, and warning that more are to come. It follows the declaration by al-Qaeda in the Arabian Peninsula (AQAP) that they had been responsible for the attacks.
It is not the first time Mr Lindblad has voiced controversial theories claiming the US government has backed terrorist actions or had abused Americans' privacy rights in order to stamp out dissent. Last year he accused the US authorities of "funding both sides" of conflicts for its own profit, and claimed the FBI surveillance measures are designed to control the American people and stop any form of revolution.
The politician's comments follow further suggestions of a US-led conspiracy from a Russian newspaper, which this week asserted the Paris attacks could have been the work of the US government.
Russian newspaper Komsomolskaya Pravda ran a headline this week asking: "Did the Americans stage the terror attack in Paris?", and published a number of interviews suggesting the US government had been behind the killings. One suggested the attacks had been revenge for French President Francois Hollande's apparent wavering on the current sanctions in place against Russia.
A day after 50 world leaders descended on Paris to march in solidarity against the killings, Turkey's President Recep Tayyip Erdogan blamed the attacks on "the West", claiming the "duplicity" was obvious.
"As Muslims we have never sided with terror or massacres: racism, hate speech, Islamaphobia are behind these massacres.
"The culprits are clear: French citizens undertook this massacre and Muslims were blamed for it," he claimed this week.
Join our commenting forum
Join thought-provoking conversations, follow other Independent readers and see their replies