Paris bans 'degrading' sexist and discriminatory adverts across French capital
Mayor vows to prevent 'dissemination, promotion and validation of degrading images'
Lizzie Dearden
Thursday 30 March 2017 15:03 Comments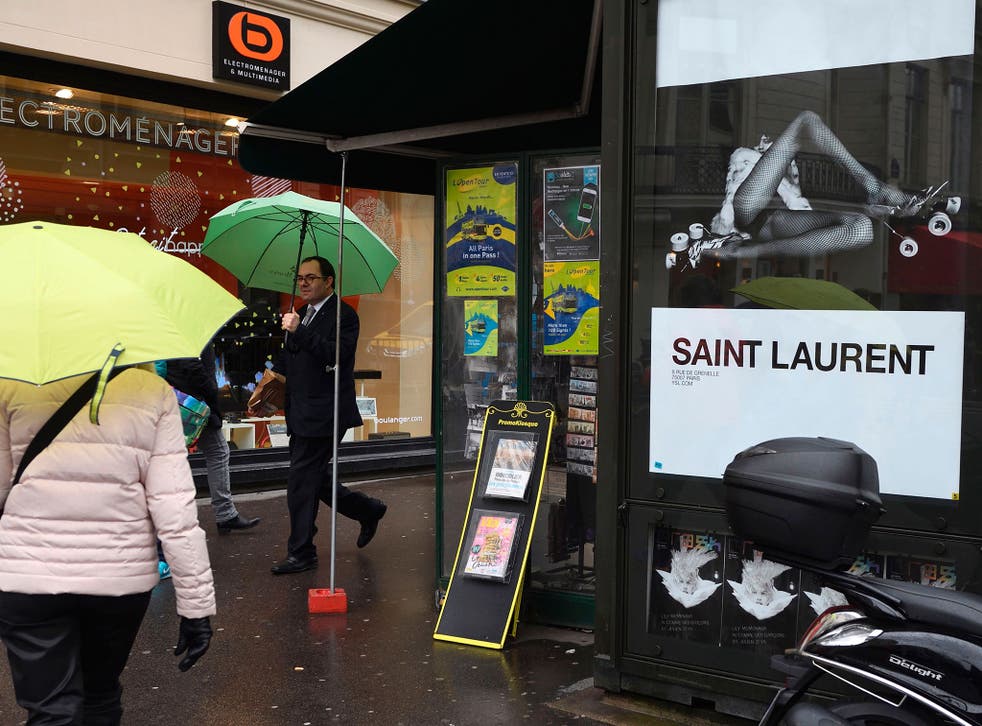 Sexist or discriminatory adverts have been banned from the French capital to stop "degrading" representations of men and women, homophobia and racism.
The Council of Paris has approved new measures requiring advertisers paying for space on billboards and posters around the city to ensure that "no advertising of a sexist or discriminatory nature can be spread on the municipal display network".
Anne Hidalgo, the mayor of Paris, praised similar work already undertaken in Geneva and London, where Sadiq Khan has ordered transport authorities to prevent "body-shaming" posters being put up.
"Paris is leading the way in deciding to use all means at its disposal to prevent the dissemination, promotion and validation of degrading images," she added.
Ms Hidalgo said the measure aimed to help combat gender stereotypes and violence against women.
"The consequences of these degrading representations have an important impact on women, especially young women," said deputy mayor Hélène Bidard, expressing hope that the ban in Paris would spread through France to fight "everyday sexism".
The actors fighting against sexism in Hollywood

Show all 12
Rules to be enforced by JC Decaux, the company that manages Paris' billboards, will prohibit "sexist, lesbophobic and/or homophobic stereotypes, as well as degrading, dehumanising and vexatious representations of women and men", said a summary issued by the mayor's office.
Publicity including "any form of discrimination based on ethnic origin, national origin, religion, sex or age or that undermines human dignity" will also be banned.
The restrictions were voted in on Tuesday, just weeks after the French fashion house Yves Saint Laurent was ordered to modify two "degrading" adverts by France's advertising watchdog.
One poster featured a reclining woman in a fur coat and fishnet tights, with her legs spread wide, and the other showed a model in a leotard and stilettos bending over a stool.
The adverts had caused uproar on social media, where critics said the fact the models were very thin could have a damaging impact on teenage girls.
Britain's Advertising Standards Authority previously banned a Saint Laurent ad in 2015 that featured a very thin model whose ribcage was showing.

Register for free to continue reading
Registration is a free and easy way to support our truly independent journalism
By registering, you will also enjoy limited access to Premium articles, exclusive newsletters, commenting, and virtual events with our leading journalists
Already have an account? sign in
Join our new commenting forum
Join thought-provoking conversations, follow other Independent readers and see their replies