Paris bans cars registered before year 2000 in bid to combat city pollution
Any diesel-run vehicle showing a 'Level 5' sticker on their windscreen, which indicates they were produced from 1997 to 2000, is not allowed on the road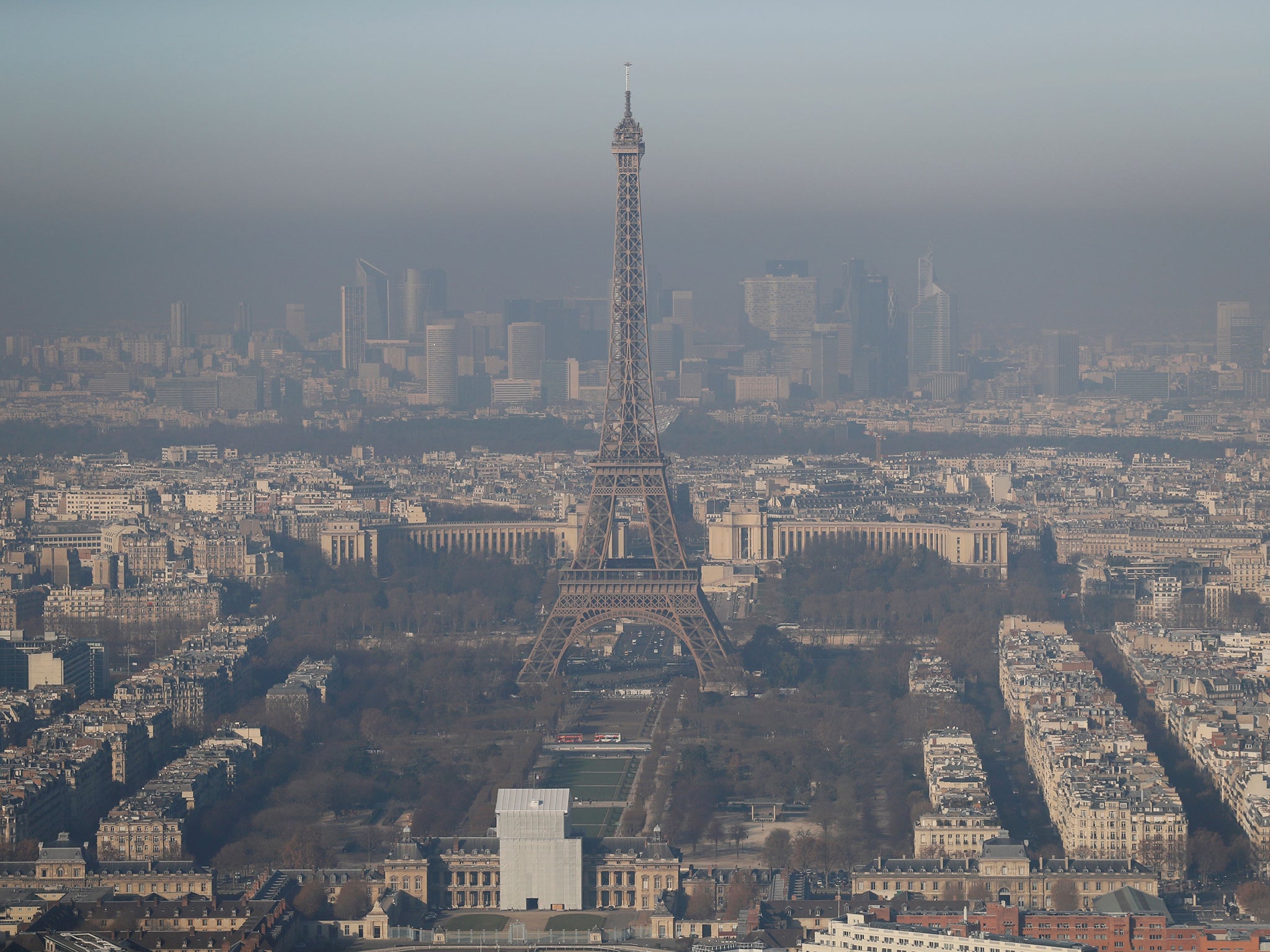 The French capital has banned vehicles registered before the year 2000 in a bid to combat pollution in the city.
A law introduced in Paris on Monday requires all cars to have a sticker indicating which of six categories it fits into — indicating the year of the vehicle's registration, its energy efficiency, and its emission quantity.
Any diesel-run vehicle showing a 'Level 5' sticker on their windscreen, which indicates they were produced from 1997 to 2000, is not allowed on the road. Around six per cent of France's 32 million cars fall into this category.
Vehicles registered from earlier than 1997 and trucks and buses from before 2001 are not assigned to any category, meaning they are completely banned from driving in the city from Monday to Friday between 8am and 8pm.
In Paris, the ban applies for all roads inside the A86 motorway, the second ring road around Paris, but not the A86 itself, and anyone caught driving one of these cars in Paris risks a minimum fine of €22.
The new measures come after Paris and other cities recorded several severe smog spikes over the past two months.
Anne Hidalgo, mayor of Paris, said the policy was necessary to encourage motorists to "change their transport modes" in order to reduce traffic.
She said: "To tackle the source of the problem is notably encouraging motorists to change their modes of transport to reduce motor traffic."
Paris authorities have also urged commuters to take public transport if possible, and have offered a "pollution ticket", rolled out on Monday, which costs €3.60 for a whole day of travel anywhere in Paris.
Authorities had previously taken the measure of making all public transport free, but the system was dropped after it cost a reported €4 million per day.
Ms Hidalgo has also increased the cost of parking, banned free parking on Saturdays and the August holiday period.
The stickers replace the old system, which saw cars with odd or even-numbered registration plates banned from the roads on alternate days, which was not deemed effective.
The measures have been met with anger by some French motorists, who claim it is unfair because it ultimately targets the "poorest citizens", who "cannot buy a new vehicle".
A national campaign group representing motorists, called '40 million motorists' (40 millions d'automobilistes) argued the measures only served to disadvantage poor drivers, who cannot afford to buy new vehicles.
Daniel Quero, president of the organisation, told The Independent: "This system penalises poor people who can't afford to buy a new, cleaner vehicle. It makes life difficult for those who are struggling.
"If we want to resolve the pollution problem it needs a big overall plan to work on how we can reduce vehicle emissions. Implementing bans and restrictions, without proper propositions, is not the solution."
The worst countries in the world for air pollution deaths
Show all 10
Two hundred European towns and cities have already initiated a similar measure, with Berlin enforcing it since 2008.
Around 48,000 people die from respiratory problems linked to air pollution per year, according one study cited by the French environment ministry.
Professor Jocelyne Just, an asthma and allergies consultant in France, told France Inter: "There is a growing number of children suffering from asthma and allergies. And it's getting worse, we're seeing new allergies.
"It's the repercussions of pollution. It's the environment of our Western society that has caused the emergence of these illnesses."
Join our commenting forum
Join thought-provoking conversations, follow other Independent readers and see their replies