Paris bans cars built before 1997 in battle against air pollution
Around half a million vehicle owners will be affected by changes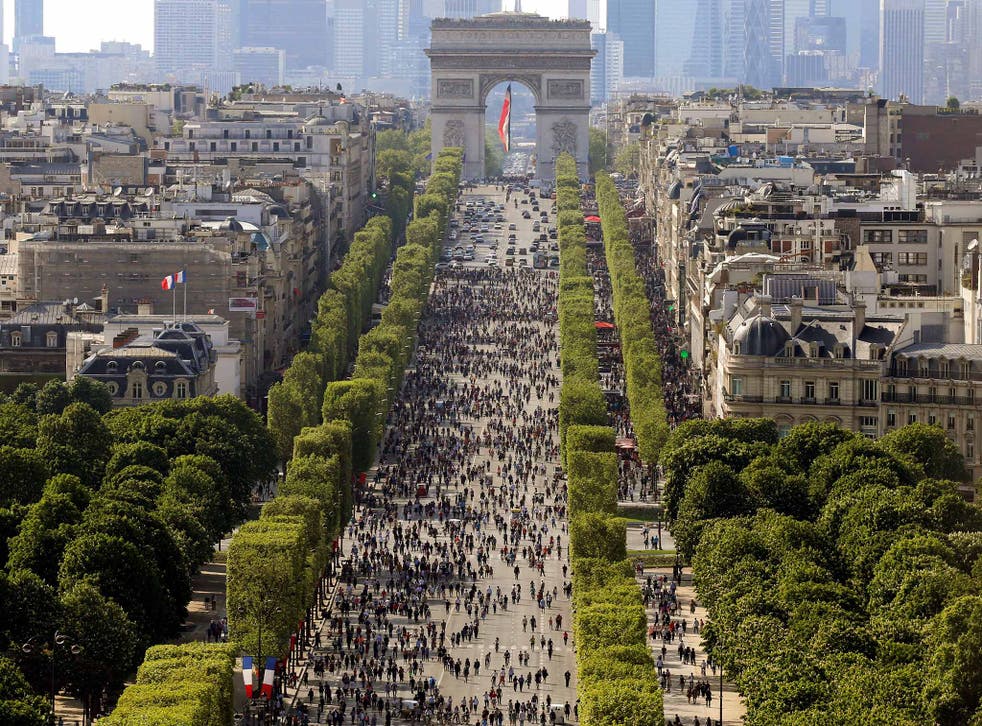 Paris has launched its latest drive to reduce air pollution by introducing a ban against dirty vehicles built before 1997.
The rule, which is expected to affect around 10 per cent of cars in the city, is set to be enforced against any car registered before 1 January 1997 within the city's streets from Monday to Friday, 8am to 8pm. Classic cars, built more than 30 years ago, will be exempt.
Restrictions will become tighter over the decade until 2020, when the only private vehicles allowed to drive in central Paris will be cars registered after 2011 and motorcycles registered after July 2015, according to French media reports.
Air pollution, largely caused by fuel emissions, kills 48,000 people each year in France and around 3.7 million worldwide, according to France's public health agency.
A report from the French Senate last year estimated air pollution costs the country €100 billion (£84 billion) each year.
Drivers who ignore the ban will face fines of €35 (£32), with the fine set to rise significantly from the end of 2016.
Around half a million vehicle owners around Paris will be hit by the ban, according to a driver defence group 40 million d'Automobilistes, which is seeking financial compensation for the loss of value of the now-banned vehicles.
Owners reportedly protested the move by parking their vehicles near the National Assembly and Champs Elysees.
Earlier this year, Paris introduced a monthly ban on cars along the Champs-Elysees under new environmental plans.
Anne Hidalgo, the city's mayor, said: "Every foreign tourist who comes to Paris naturally wants to visit the Champs-Elysees. But we want to bring Parisians back to this emblematic place which belongs to them.
"When you walk on the avenue without the din of traffic, you rediscover perspective, the facades, the scenery."
Flood warnings in Paris as the Seine rises

Show all 10
Norway is planning to ban petrol and diesel-fuelled cars from 2025 and several cities in Europe are testing various anti-pollution measures.
Berlin was the first city to ban pollution-heavy older vehicles back in 2008.
Join our new commenting forum
Join thought-provoking conversations, follow other Independent readers and see their replies