Man in charge of collection plate at famous Paris church built up property portfolio and fleet of cars
Rich benefactors regularly slipped '50 or 100 euro notes into the collection basket'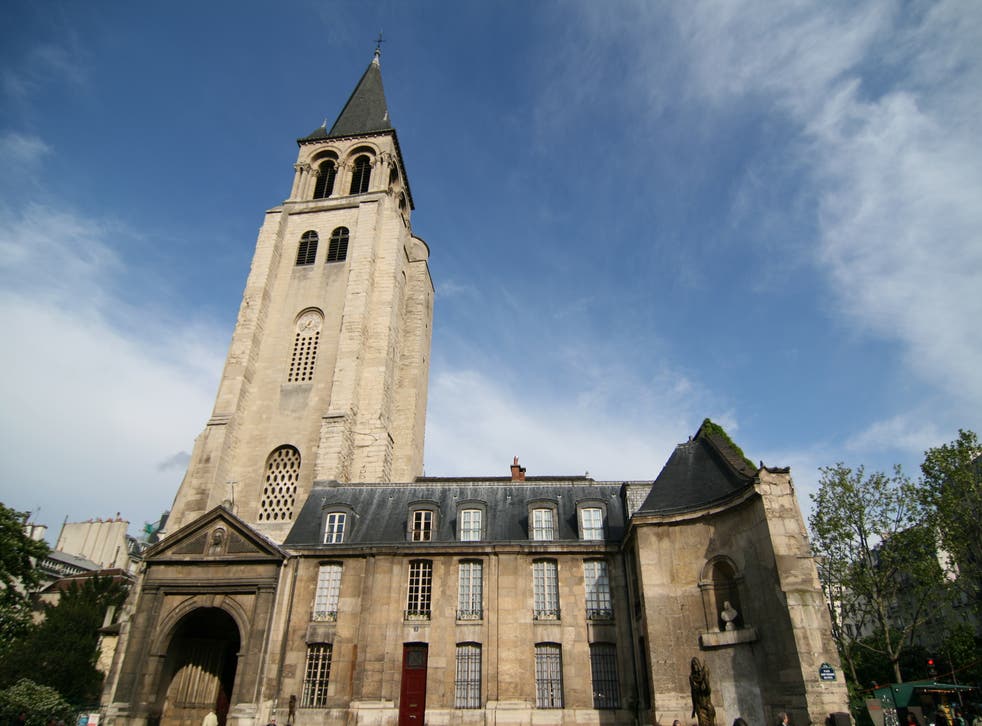 A Roman Catholic sacristan at one of the famous churches in Paris stole thousands in cash donations from wealthy visitors while building up a property portfolio and fleet of cars.
The 62-year-old, who has been identified in France only as Georges C., was in charge of the collection counts at the Saint-Germain-des-Prés Abbey. The abbey is located in a fashionable district of central Paris, traditionally home to famous philosophers and musicians.
During almost three decades working there, he helped himself to money.
However, after priests became concerned about takings at the abbey, Georges came under suspicion and was arrested and this week. He received an 18-month suspended prison sentence and a fine equivalent to £70,000 after he was found guilty of theft by judges at the Paris Correctional Court.
The court heard prosecutors describe how rich benefactors regularly slipped "50 or 100 euro notes into the collection basket", Le Monde reported.
"Coins from all over the world" were also dropped into sacks before visitors lit candles and said a prayer.
The medieval church is opposite tourist magnet cafés including Les Deux Magots and Café de Flore, which were almost always packed before the coronavirus pandemic.
Georges's main role was to look after the sacristy – the room where liturgical garments are kept – but duties also included counting the collection money.
In November 2017, priests were concerned that the amount of money made from collection plates and sacks was going down.
Suspicion fell on Georges C., who had arrived in France from Syria in the 1980s, so police marked notes taken from the collections and wrote down their serial numbers.
Georges was then stopped by plain-clothes detectives as he left the church, and he was found to have the equivalent of £300 in marked notes on him.
A search of his house found thousands more, much of it in foreign currencies and the keys to nine vehicles that he owned, including an Audi convertible.
Despite being on a salary of just over £3,400 a month, further enquiries showed that he owned six properties in the greater Paris region, including four apartments in the city itself.
Georges admitted just one charge of theft that related to the cash that was found on him when he was first arrested.
He said he had stolen it after his wife – who also worked for the Catholic Church – was demoted.
"The parish priest had put my wife on part-time after 17 years of service," Georges said in court. "I wanted revenge on him, that's all."
Georges said that all the other property and cash had been earned honestly, and that he was a director of four companies: "I'm smart, I know how to find opportunities," he added.
This article was amended on 22 April 2021 to remove an incorrect translation of a café name.
Join our new commenting forum
Join thought-provoking conversations, follow other Independent readers and see their replies