'Fruitful investigation': French police's €1m drug haul found to be powdered strawberry Haribo
Officials boast of taking MDMA haul off streets before toxicologists point out substance is actually sweets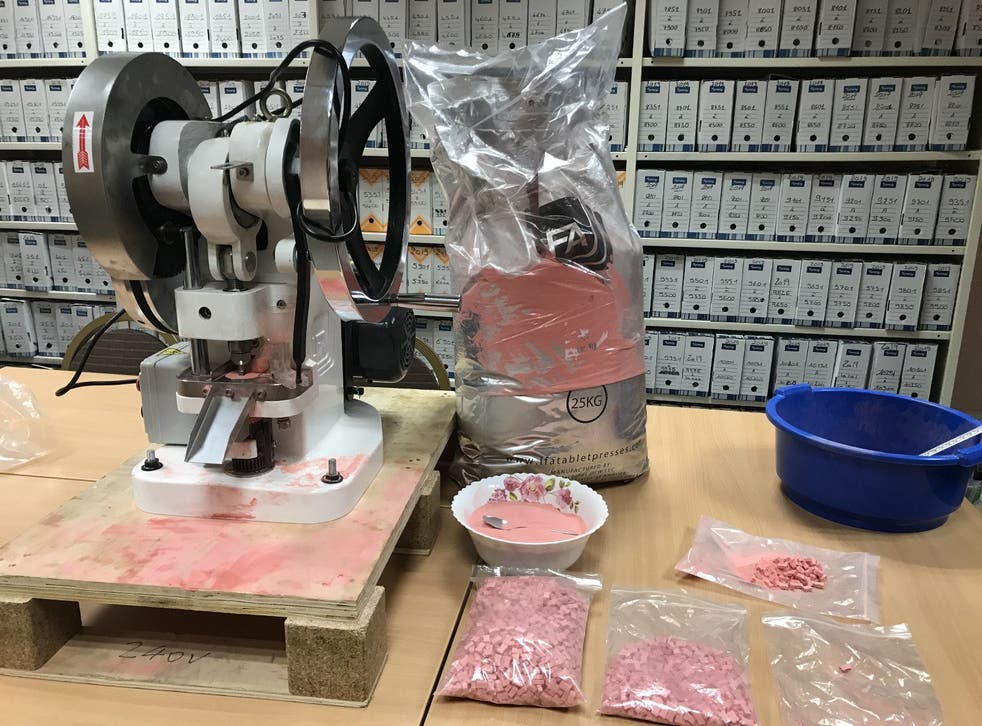 It was a barnstorming drugs raid which resulted in €1 million [£861,000] worth of MDMA and ecstasy being taken off the streets of Paris, according to French police.
A bust on a property in the city's Saint-Ouen area this week saw the massive haul seized before it was to be sold on at underground parties, officials in the city declared in a celebratory tweet.
So chuffed were they at the apparent success, they called it a "fruitful investigation" and posted pictures of the confiscated substance.
The only problem? The pink powder was actually nothing more dangerous that ground-up children's sweets.
Specifically, it was ground-up Haribo. More specifically still, it was the company's strawberry Tagada range – one of France's most popular sweets.
Read more:
Toxicologist reports found that "the powder seized in the apartment was a neutral powder, not falling under either narcotic products or poisonous substance".
Nonetheless, a suspect arrested during the raid is still facing prosecution for possession of stolen mobile phones, as well as a machine used to manufacture ecstasy tablets, Le Parisien newspaper reported.
It remained unclear on Saturday why the original haul was thought to be illegal drugs and why they had been ground up in the first place.
French officials might, however, comfort themselves with the the thought that their's was not the first drugs bust to come back with an altogether different substance to that being hunted.
In November, a raid in Thailand was initially declared a success with officers believing they had seized $1bn [£720m] worth of ketamine – the largest ever such haul in the kingdom.
Lab tests later found the substance was in fact trisodium phosphate – a compound commonly used as a cleaning agent.
Register for free to continue reading
Registration is a free and easy way to support our truly independent journalism
By registering, you will also enjoy limited access to Premium articles, exclusive newsletters, commenting, and virtual events with our leading journalists
Already have an account? sign in
Register for free to continue reading
Registration is a free and easy way to support our truly independent journalism
By registering, you will also enjoy limited access to Premium articles, exclusive newsletters, commenting, and virtual events with our leading journalists
Already have an account? sign in
Join our new commenting forum
Join thought-provoking conversations, follow other Independent readers and see their replies