Paris Primark robbery: Three gunmen 'with sawn-off shotguns' on the run after 18 people escape botched hold-up
'Everyone was panicking and shouting 'they're armed, they're armed. Get out of here,' says eyewitness
John Lichfield
Monday 13 July 2015 11:53 Comments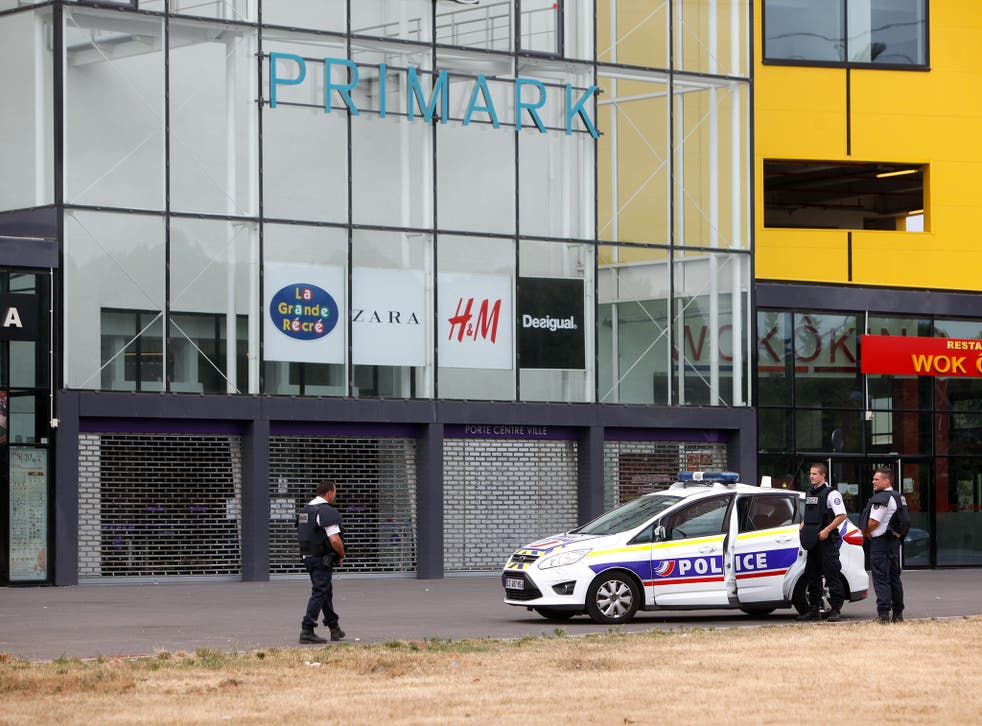 Eighteen shop workers have escaped unharmed after being held hostage for four hours by three gunmen brandishing sawn-off shotguns in a Primark store near Paris.
The incident, which is thought to have been a botched robbery attempt, began at around 6.30am when three men entered the store, one of 169 shops in the Qwartz shopping centre beside the river Seine in Villeneuve-la-Garenne, just west of Paris.
Police said the 18 shop-workers – not all of them Primark employees – are believed to have taken refuge in the centre's staff canteen.
After surrounding the centre for several hours, police from the elite RAID unit were contacted by text by one of the shop-workers and told that the three attackers appeared to have left the sceme.
Officers then entered the scene and found that the three gunmen, of whom one is thought to be an employee of the store, had fled.
A police spokesman said that the incident was being treated as a robbery attempt and there was no indication of any political or terrorist motive.
A deliveryman said he had seen people fleeing the shopping centre through a loading bay. "Everyone was panicking and shouting 'they're armed, they're armed. Get out of here'," he said.
One of the shop-workers in the Primark shop raised the alarm about the robbery and hostage-taking by sending a text to a friend, BFM TV reported.
This article will be updated shortly
Register for free to continue reading
Registration is a free and easy way to support our truly independent journalism
By registering, you will also enjoy limited access to Premium articles, exclusive newsletters, commenting, and virtual events with our leading journalists
Already have an account? sign in
Join our new commenting forum
Join thought-provoking conversations, follow other Independent readers and see their replies