Paris's most prestigious luxury hotels are counting the cost of the Airbnb revolution
Paris has become Airbnb's top home-sharing destination, with more than 50,000 apartments on offer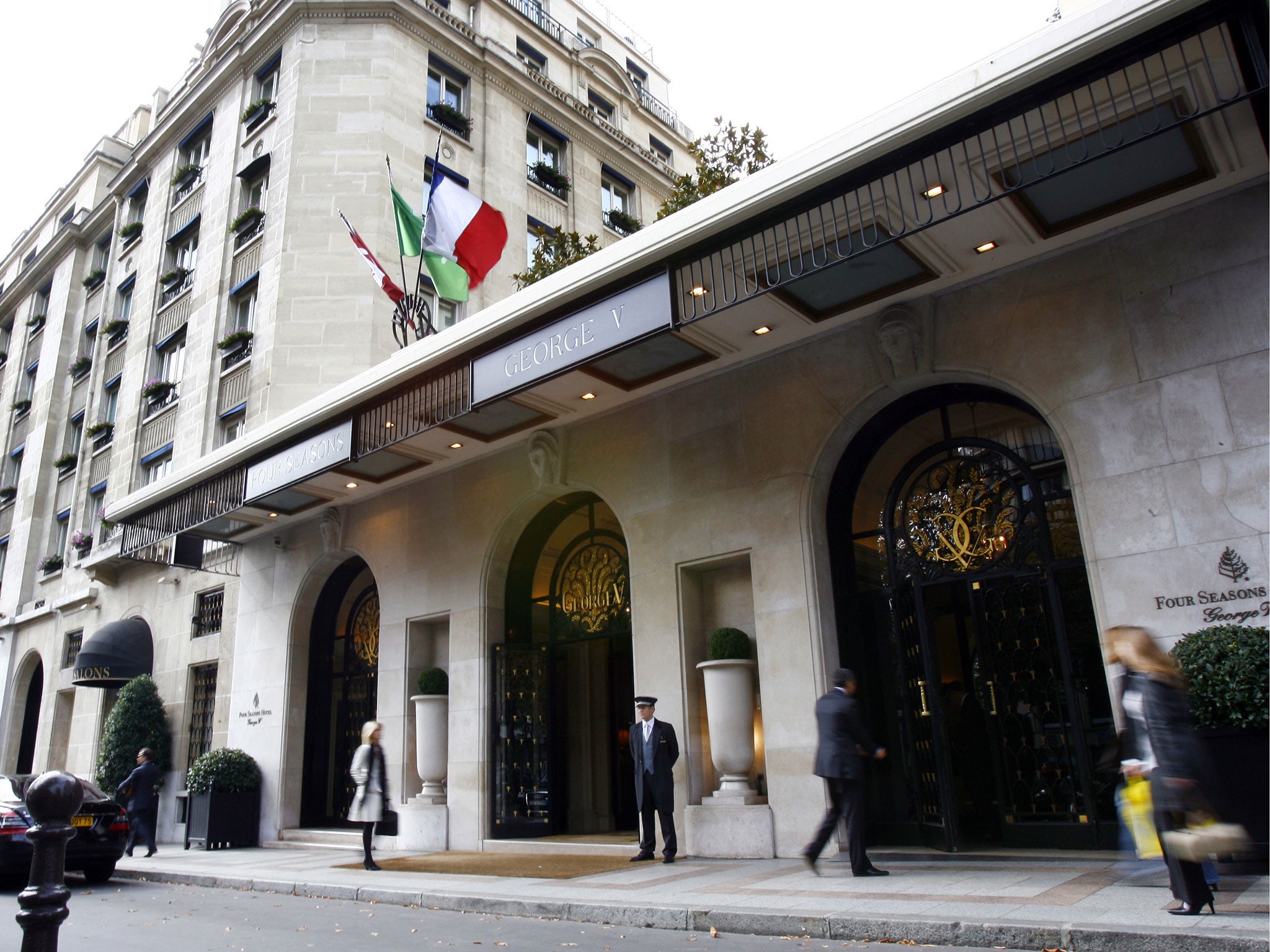 Well-to-do holidaymakers are streaming out of Paris's grandest suites and in to luxury flats: or so say France's oldest and most prestigious hoteliers.
They have declared war on Airbnb for taking their customers in the world's most visited city and say the flat-sharing site is not playing by the same rules. "It's an unfair competition," Didier le Calvez, head of UMIH Prestige, the luxury arm of the hotel union UMIH and managing director of the Five-star Le Bristol hotel, tells The Independent.
Paris has become Airbnb's top home-sharing destination, with more than 50,000 apartments on offer. But a new breed of luxury lettings has been luring in well-heeled customers, with up to 400 hosts demanding more than €500 (£55) a night. Under French law, homeowners are allowed to sub-let their main residence for four months of the year without facing the same tax and social charges as registered hotels.
At more than €18,000 a week, no expense is spared for guests staying in Achraf el Jirari's sprawling Parisian apartment, which is a stone's throw away from the glamorous Avenue Foch. Its five bedrooms are furnished with Italian antiques and contemporary art while a team of chefs, drivers and babysitters stand at the ready for an extra cost.
Paris by Night
Show all 19
He insists, however, that he is not a competitor to Paris's luxury hotels. "The hotels will always be better than us," he says. "What we offer is a different service." Parisian hoteliers beg to differ. José Silva, who runs the Four Seasons George V, said: "It's obvious that a large part of our clientele, especially the families, will abandon the palaces."
Le Bristol suffered a 20 per cent revenue drop in the first half of 2015 while Plaza Athénée was forced to slash its prices by a fifth last winter. Mr Le Calvez told The Independent some flat-owners are even piggybacking on the reputation of Paris's historical five star hotels to add value to their rentals by emphasising their proximity to them.
But while some apartments may share the same upmarket streets as Le Bristol, they are unlikely to come close to offering the same level of luxury. Most would be hard-pushed to match the view of the Sacré-Cœur basilica from its top-floor pool terrace or the garden in its courtyard where guests are served Michelin star meals. "I don't know what all the fuss is about," says another host of a luxury Airbnb flat, who prefers to remain anonymous "given the atmosphere of hunting down short-term renters". The Crillon hotel, famed for its historic debutantes ball, is undergoing a €100m revamp while the Ritz is spending almost double that on its refurbishment.
Nevertheless, the UMIH union wrote an open letter to France's Prime Minister Manuel Valls in February, calling for rental sites such as Airbnb, Housetrip and Homelidays to be forced to pay VAT "from the first euro", register at the city hall and get consent from homeowners' associations.
Within a fortnight Airbnb's CEO Brian Chesky visited the Paris authorities to try to convince them his business was encouraging the tourism industry. After meeting with deputy mayor Bruno Julliard he said: "I don't think for us to win [that] anybody has to lose."
Join our commenting forum
Join thought-provoking conversations, follow other Independent readers and see their replies