Paris attacks latest: More than 120 dead after night of terror in French capital - updates
French President Hollande has declared a state of emergency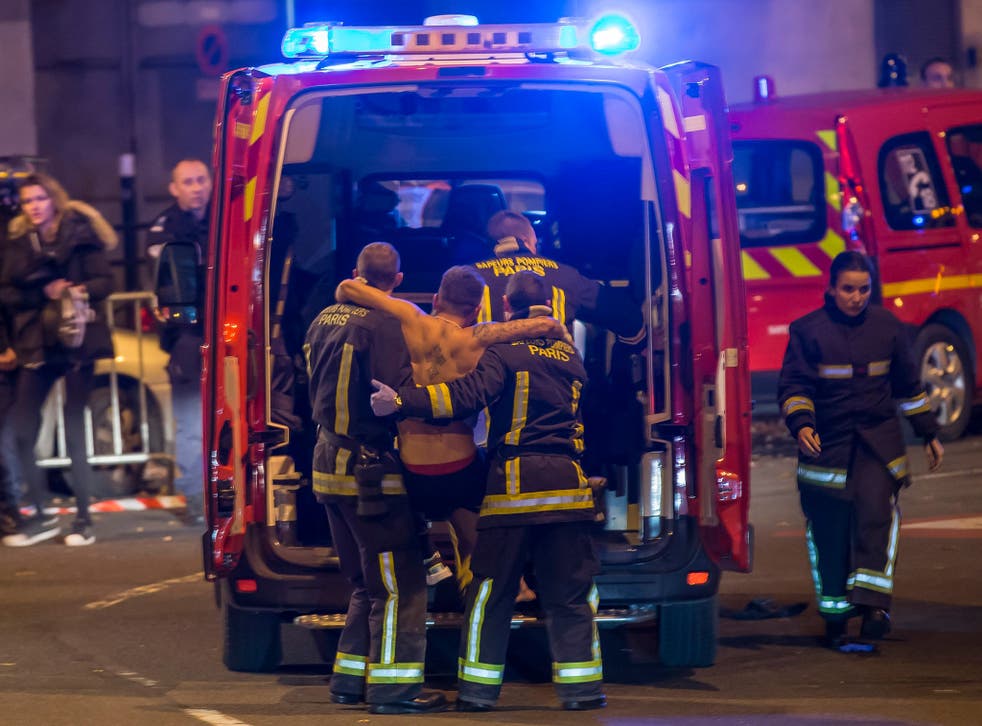 At least 120 people are reported dead in a series of attacks across the French capital
French police have said as many as 87 people were killed following a hostage situation in Bataclan theatre
A number of shootings in the 10th and 11th arrisdonments leaves scores dead, French police confirm
Authorities say that eight assailants have been killed, seven by detonating suicide vests
Explosions near Stade de France during international football match, President Hollande rushed to safety
France's President Hollande has declared a state of emergency and closed France's borders
No group has yet claimed responsibility
As many as 120 people were killed in multiple attacks across the French capital on Friday evening.
The epicentre of the tragedy appeared to be Bataclan theatre, where two gunmen held more than 100 people hostage. The seige was lifted after the concert hall was stormed by French police, with local media reporting as many as 87 people may have been killed inside the theatre.
No group has yet claimed responsiblity for the attacks, occuring in the space of just a few short hours in some of Paris's busiest districts.
President Francois Hollande condemned the attacks and declared a state of emergency, and deploying 1,500 French soldiers onto the streets of Paris.
These are some of the embassy numbers in Paris for people who may be concerned about friends or relatives:
British embassy: +33 1 44 51 31 00
US embassy Phone: +33 1 43 12 22 22
Irish embassy Phone:+33 1 44 17 67 00
Join our new commenting forum
Join thought-provoking conversations, follow other Independent readers and see their replies