Paris: What we know so far after terror attacks shook French capital
Those responsible are thought to have used Kalashnikovs, hand grenades and suicide bomb vests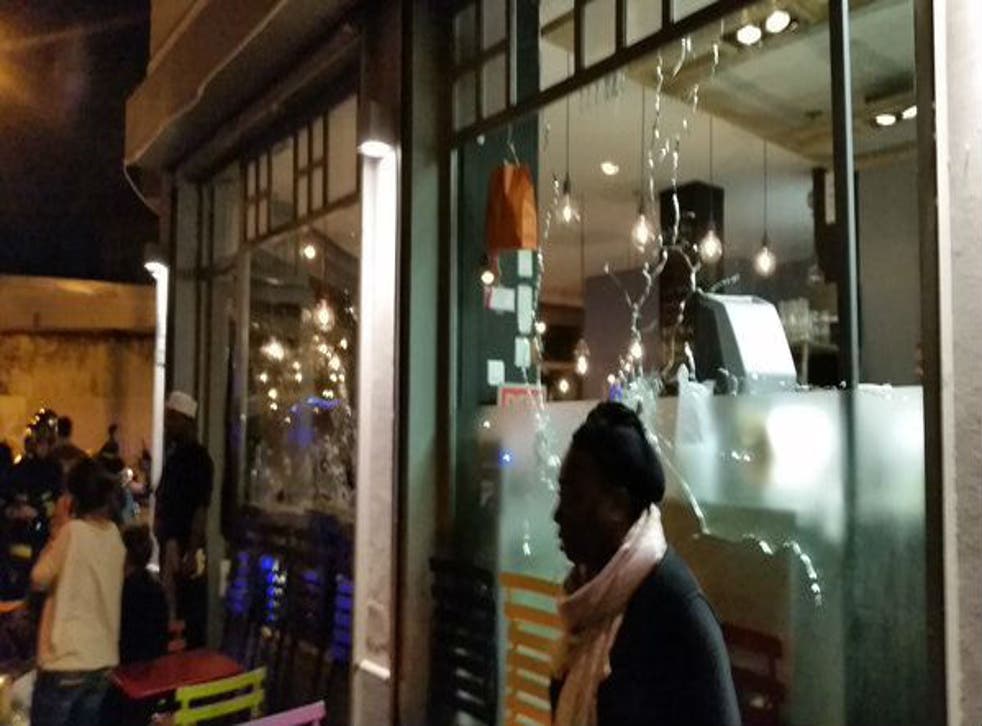 Eight attackers killed, seven by detonating suicide vests
France declares state of emergency and shuts borders
France's President François Hollande has blamed Isis for the attacks
At least 127 are believed to have been killed and around 200 injured in Paris following multiple coordinated attacks last night.
The attacks were launched in six separate locations across the city, five in the 10th and 11th arrondissements and one close to the Stade de France.
Those responsible are thought to have used Kalashnikovs, hand grenades and suicide bomb vests.
One of the gunmen at the Bataclan concert venue shouted: "It's for Syria" and "Allahu Akbar", according to French TV channel BFMTV.
Bataclan concert venue
One of the best-known music venues in Paris, the Bataclan was hosting California-based rock-band Eagles of Death Metal.
The attackers first targeted cafes outside the venue with machine gun fire, then went inside and opened fire on the panicked audience, according to the Paris police chief.
This was the site where 87 victims were killed.
The gunmen took around 20 hostages. One witness heard a gunman blaming President Hollande for intervening in Syria.
In pictures: Paris attacks

Show all 25
Band members have been reported safe.
All four terrorists were killed as security forces stormed the concert hall, three of them detonating suicide bomb vests, killing themselves and setting off explosions.
The hall sits a few hundred yards from the former Charlie Hebdo offices, the scene of a terrorist attack which left 11 dead in January.
Stade de France
A French police official confirmed there were two suicide attacks and one bombing near the national stadium.
The French national football team played Germany, with President François Hollande among the spectators. He escaped from the stadium after hearing an explosion.
Spectators were evacuated from the 80,000-seat venue, many of them singing the French national anthem.
La Belle Equipe
As many as 18 people died after a sidewalk terrace of the cafe on Rue de Charonne was showered in gunfire, the Paris prosecutor said.
Emergency workers covered bodies on the pavement.
Le Carillon and Le Petit Cambodge
Around 14 people were killed and several gravely injured following a gun attack on Le Carillon, a bar-cafe, and nearby Vietnamese and Cambodian restaurant Le Petit Cambodge.
They are on the junction of Rue Bichat and Rue Alibert.
Witnesses described a man getting out of a car with a heavy calibre weapon.
La Casa Nostra pizzeria
Five people were killed at a pizzeria on Rue de la Fontaine au Roi.
"There were at least five bodies around me and blood everywhere," a man told French media.
The gunmen
Police say there were eight attackers.
Three of them blew themselves up and a fourth was shot by police at the Bataclan venue, at the end of the concert siege.
Another blew himself up on Boulevard Voltaire, a short distance from the concert hall.
Three more were killed outside the Stade de France. One of them detonated a suicide vest.
The search for potential accomplices continues.
Register for free to continue reading
Registration is a free and easy way to support our truly independent journalism
By registering, you will also enjoy limited access to Premium articles, exclusive newsletters, commenting, and virtual events with our leading journalists
Already have an account? sign in
Register for free to continue reading
Registration is a free and easy way to support our truly independent journalism
By registering, you will also enjoy limited access to Premium articles, exclusive newsletters, commenting, and virtual events with our leading journalists
Already have an account? sign in
Join our new commenting forum
Join thought-provoking conversations, follow other Independent readers and see their replies