Paris terror attacks: Mother of suspected suicide bomber Brahim Abdeslam says he 'may have been stressed'
Family of Ibrahim Abdeslam says he may have blown himself up because of 'stress'
Tom Brooks-Pollock
Monday 16 November 2015 11:55 Comments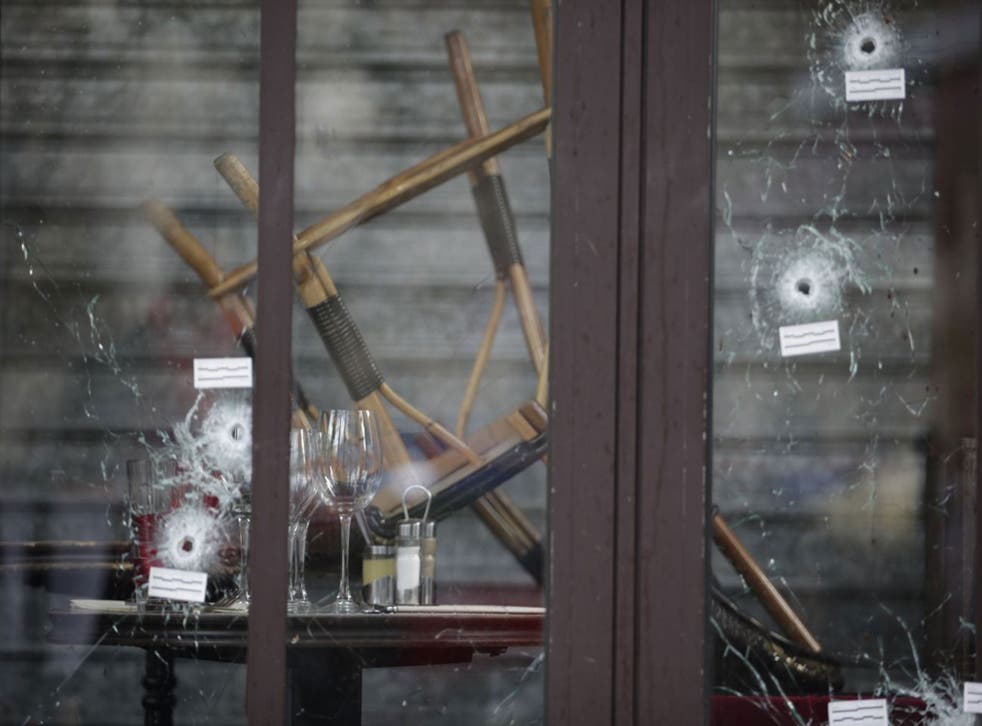 The mother of one of the Paris suicide bombers has claimed her son "did not mean to kill anyone", adding that he may have blown himself up because of stress.
Brahim Abdeslam, 31, detonated a suicide vest outside the Comptoir Voltaire café, yards from the Bataclan concert hall where more than 80 people died on Friday night.
Abdeslam was one of three brothers from Belgium suspected of being linked to the attacks which killed 129 people.
Salah Abdeslam, 26, became France's most wanted man after being stopped and let go by police.
The third brother, Mohamed Abdeslam, a former council worker, was arrested in Molenbeek in western Brussels, a day after the attacks in the French capital.
The world mourns Paris attacks - in pictures

Show all 25
Speaking outside the family home in the suburb of Molenbeek, in Western Brussels, the trio's mother told Het Laatste Nieuws that the family were sure that Brahim did not plan to kill anyone and may have blown himself up by accident.
Brahim Abdeslam died when the suicide vest went off, at the café on the Boulevard Voltaire, a long road linking Place de la République with Place de la Nation. He was also identified by prosecutors as the man who rented a Seat vehicle used in the attacks.
She said: "This was not his plan, that's for sure.
"The fact that his suicide belt exploded without killing anyone says a lot."
Speaking through an interpreter, the family said: "We even saw him two days before the attacks. There were no signs that they has plans to do anything violent."
"We were really surprised that Salah was involved. Brahim was different. We did see that he had been radicalised, at least in part. But not so much that we ever thought he would commit an atrocity like this."
Another family member said: "Maybe the explosives went off prematurely by accident. Maybe it was stress."
The family added that Brahim had spent time in Syria.
Brahim Abdeslam had links to Abdelhamid Abaaoud - the Belgian man identified by authorities as the "mastermind" of the attack - with both men named in criminal cases in 2010 and 2011.
Both men lived in the Brussels district of Molenbeek. Belgian De Standaard newspaper reported that they could be linked to a terror cell in the town of Verviers, where police shot dead two militants in January.
They were reportedly planning to kill Belgian police officers days after the Charlie Hebdo massacre.
Register for free to continue reading
Registration is a free and easy way to support our truly independent journalism
By registering, you will also enjoy limited access to Premium articles, exclusive newsletters, commenting, and virtual events with our leading journalists
Already have an account? sign in
Join our new commenting forum
Join thought-provoking conversations, follow other Independent readers and see their replies